Norris building up strength following illness
O's right-hander to make another rehab start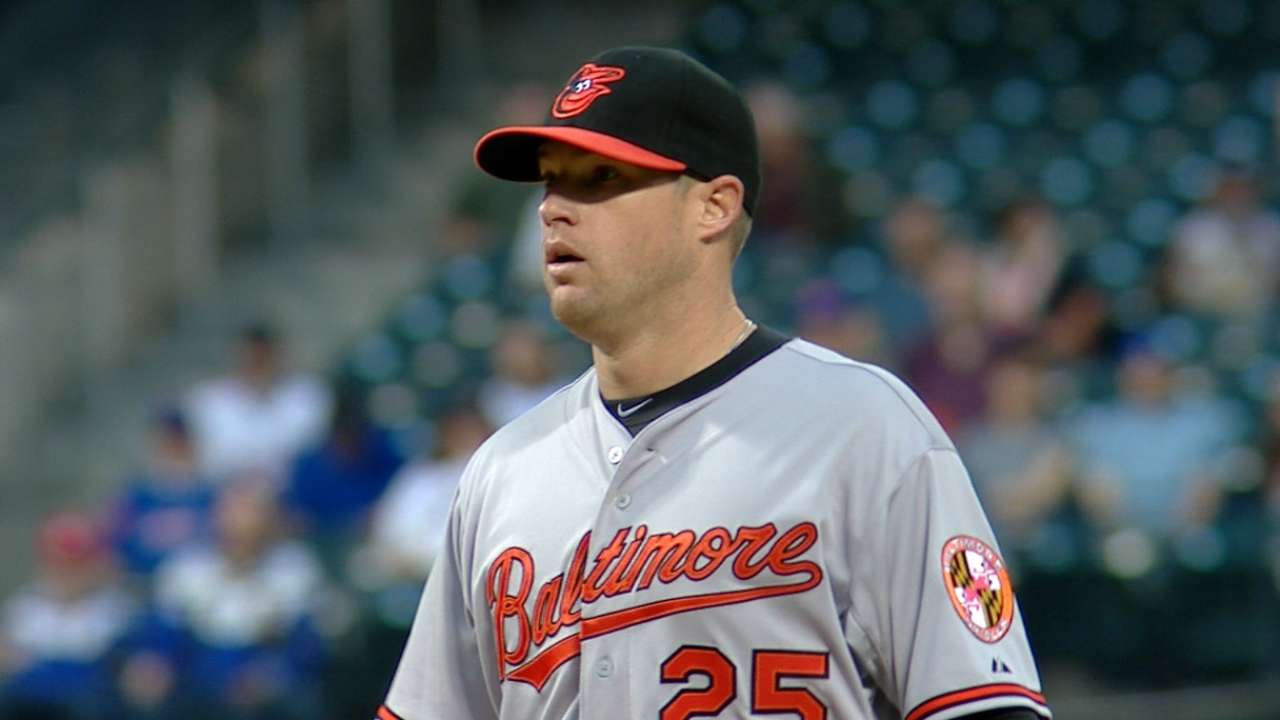 BALTIMORE -- Bud Norris got a visit from his parents recently that included some of his mother's homemade chicken noodle soup, but he wished it was under better circumstances.
After feeling the sickest he ever has in his life, the Orioles pitcher was placed on the 15-day disabled list on May 18, and he said he lost about 14 pounds during the illness.
"Every time I got out of bed for 20, 30 minutes, I got so weak I had to get back in bed," Norris said.
Norris, who usually plays between 215 and 220 pounds, got down to as low as 204, and he said he could feel his legs giving out after one inning in his rehabilitation start for Triple-A Norfolk on Friday. In that start, Norris gave up nine runs on 12 hits over 2 2/3 innings.
"As much as I do squatting and running and all that good stuff, missing as much time as I did, my body definitely took a toll," Norris said. "Losing as much weight as I did, I never had anything happen to me like that before."
Norris is scheduled for another rehab start on Wednesday for Double-A Bowie, and the Orioles will evaluate him from there. He said he is feeling better and has gained back some strength, but Norris will continue with his workouts and endurance program.
It's been a tough road this season for the right-hander, who was 1-4 with a 9.88 ERA before being placed on the disabled list. Last season, Norris went 15-8 with a 3.65 ERA in 28 starts.
Mike Wright has filled in during Norris' absence, and he has not allowed a run in two starts.
Connor Smolensky is an associate reporter for MLB.com. This story was not subject to the approval of Major League Baseball or its clubs.