Fien, Arcia could return this week
Milone, Vargas thriving at Triple-A Rochester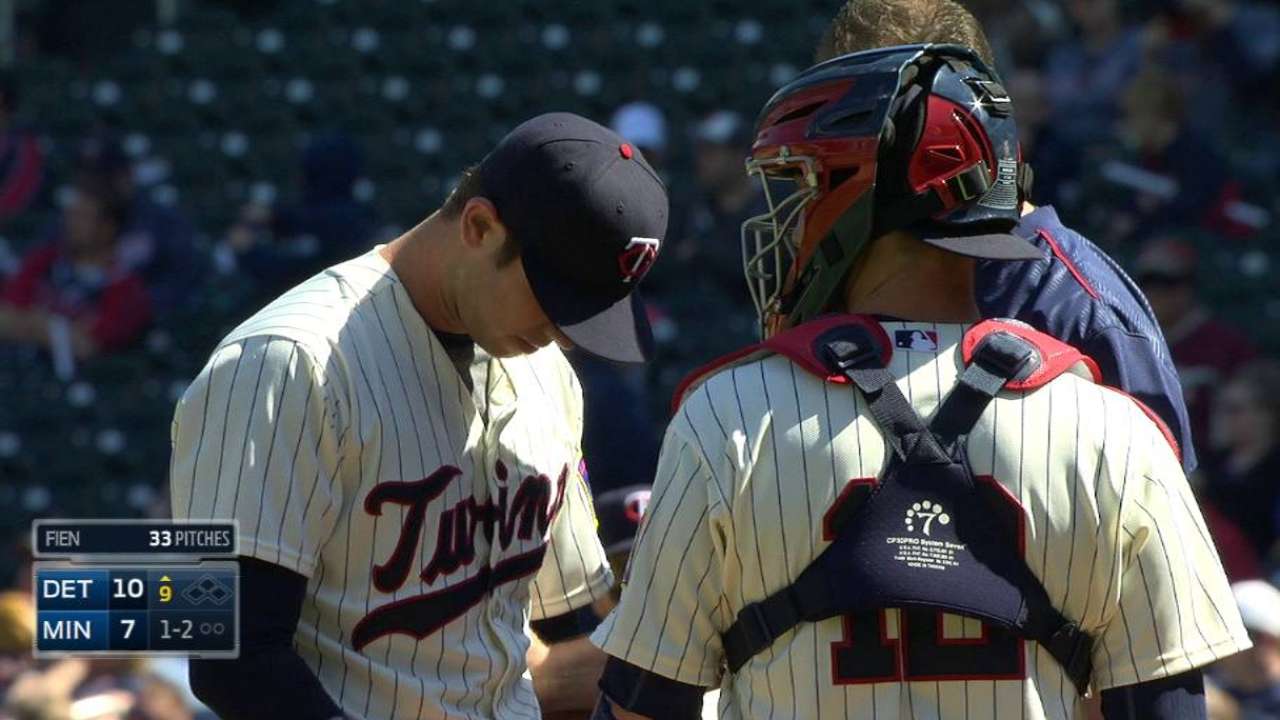 MINNEAPOLIS -- With reliever Casey Fien and outfielder Oswaldo Arcia on rehab assignments with Triple-A Rochester, and both left-hander Tommy Milone and designated hitter Kennys Vargas faring well there, Twins manager Paul Molitor said he's been in regular contact with general manager Terry Ryan about the roster.
Fien, on the DL since April 30 with a right shoulder strain, made his first rehab appearance Saturday, and is scheduled to pitch Tuesday and Wednesday. Arcia, who has been on the DL since May 4 with a right hip pointer strain, is with Rochester and is expected to play Tuesday, Wednesday, Friday and Saturday. Both could return later this week.
Milone, meanwhile, is 4-0 with a 0.28 ERA in 31 2/3 innings at Triple-A since being optioned May 1. He was named the International League Player of the Week for a second straight week Monday. Vargas has hit .421 with two homers, a double and five RBIs in five games at Triple-A since being sent down May 17.
The Twins have eight relievers on their roster, and Molitor said he's hoping to get back down to seven by the end the week, so he's been having discussions with Ryan about how the roster will shake out.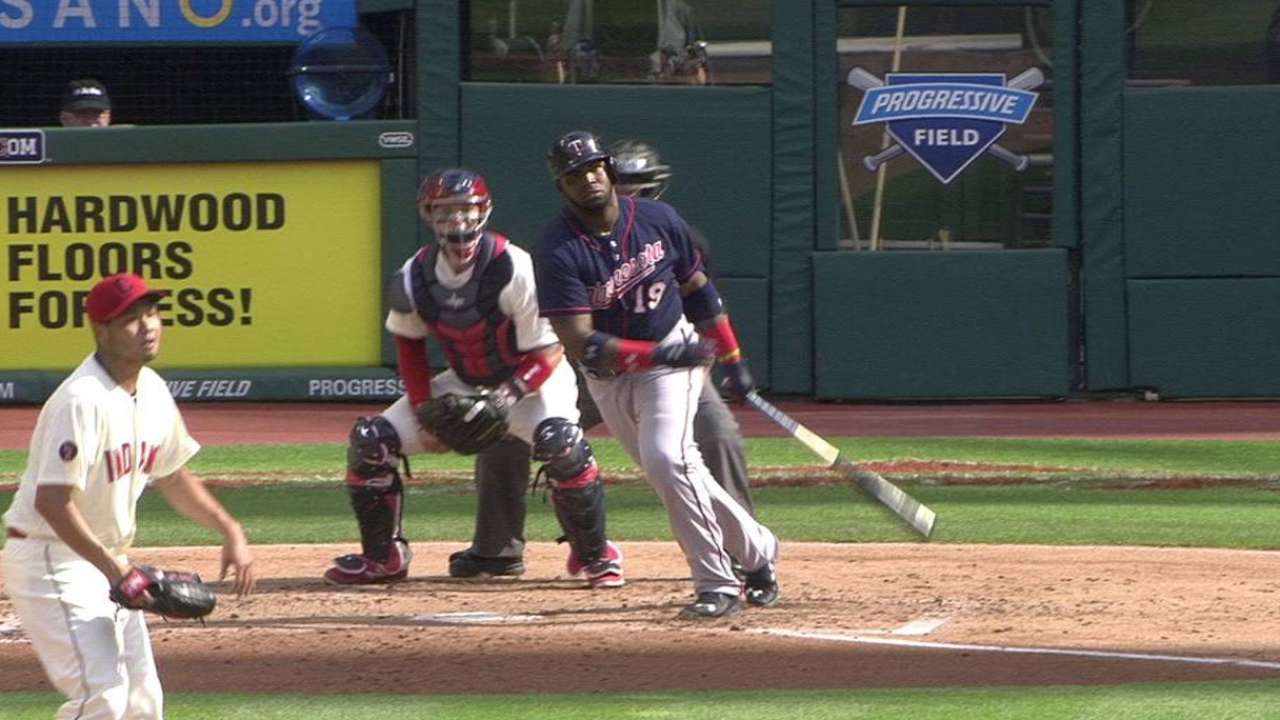 "We're kind of in a period where things are happening where we all know we have eight guys in the bullpen," Molitor said. "We all know we got Arcia starting a rehab today and Kennys Vargas has gotten off to a pretty good start at Triple-A. And we have Tommy Milone who is just dealing day after day. So we're aware of all this things."
Molitor said the Twins have a plan in place for the roster going forward, but noted it's also important not to get too far ahead because things can change.
"We put some theories out there on what could happen, but hold off until everything becomes final," Molitor said. "Like Arcia hasn't played in three weeks. But we have room for a hitter here. We just have to see how he does and how Kennys continues to do down there. So we don't have to make any decisions today, but it's coming."
Molitor reiterated the roster moves aren't likely to come until later this week, but said they've already looking at some long-term scenarios such as right-hander Ervin Santana's reinstatement from his 80-game suspension July 4. Santana threw a 42-pitch live batting practice session Monday and will throw again Wednesday.
"Today nothing is happening, but something could in a couple days or this weekend," Molitor said. "So you have to keep them on our radar. Because things are going to change as we go forward and we have Santana coming in about five weeks."
One player the Twins won't get back any time soon is outfielder Jordan Schafer, who remains sidelined with a right knee MCL sprain and is on the DL retroactive to May 11. Schafer is resting his knee with no timetable to start baseball activities.
Rhett Bollinger is a reporter for MLB.com. Read his blog, Bollinger Beat, follow him on Twitter @RhettBollinger and listen to his podcast. This story was not subject to the approval of Major League Baseball or its clubs.