Wright heading to California to continue rehab
d'Arnaud to begin rehab assignment this week; Lagares, Duda back in lineup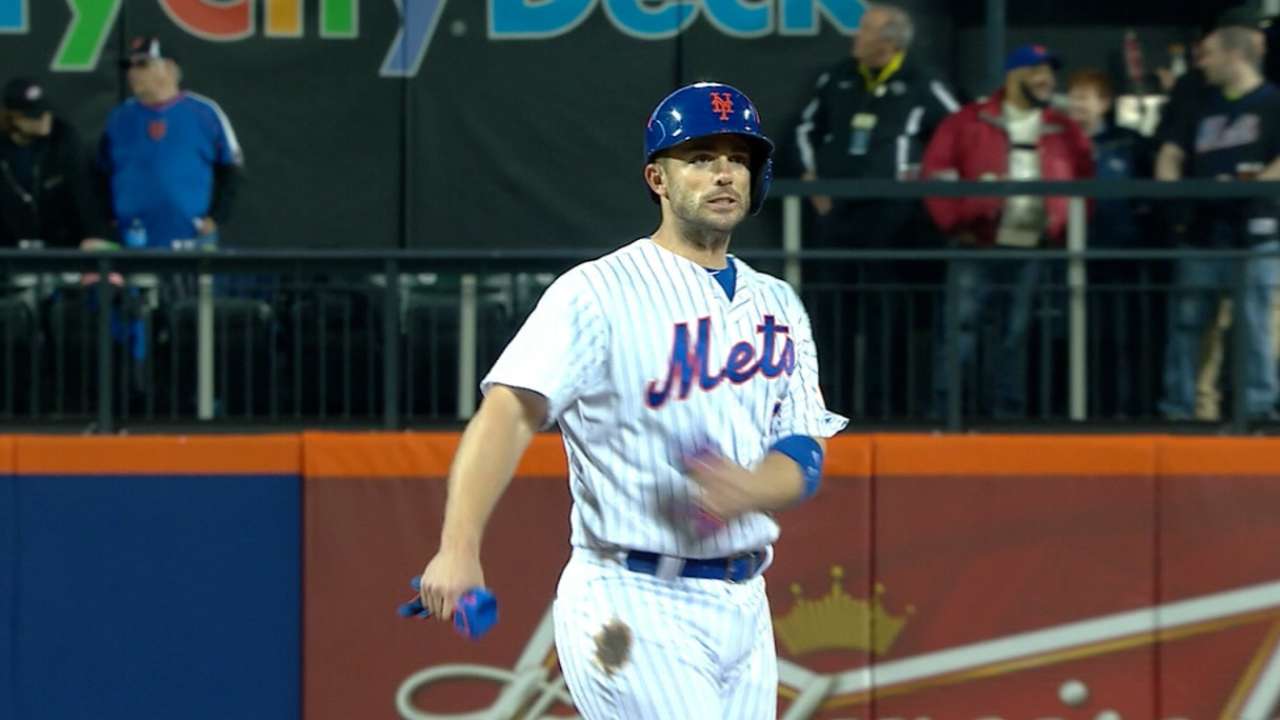 NEW YORK -- The next step in David Wright's rehab process is a week of rest and therapy, which he will complete with back specialist Dr. Robert Watkins at his facility in California.
Wright had been adhering to Watkins' protocol while rehabbing his spinal stenosis in Florida, but with improvement hard to come by, Wright is hoping a change in proximity can lead to better results, Mets GM Sandy Alderson said.
Wright previously worked with Watkins when nursing a stress fracture in 2011.
"It might be a good idea for him to go out there, perhaps be examined directly by Dr. Watkins, be examined by the [physical therapist] and see if there are some magic fingers somewhere in California," Alderson said. "This has been a stop-start proposition since the beginning. This is the continuation of that same lack of progression. I'm hopeful that we'll see him back sooner than some are speculating."
Wright has been unavailable since landing on the disabled list April 15 with a hamstring strain. While rehabbing, Wright, 32, experienced lingering back discomfort. Without their third baseman and lineup anchor -- along with several other key players -- the Mets have dropped precipitously among the league's offensive ranks.
Overall, entering Monday's game, New York had scored three runs or fewer 26 times this season, tied for the most in the Majors. Alderson said he continues to look both within and outside the organization for offensive help. Recently recalled Danny Muno will get a look now at third base, where he started Monday.
"Offensively, we've been challenged now for a period of time," Alderson said. "We continue to look within the organization for someone who can give us a lift. We will and have been looking outside the organization as well. This is not the time of year that most clubs are looking to make deals. Usually players that become available have been designated for assignment. There's usually a reason they've been designated for assignment. Realistically, we have to do the job with what we have, at least in the near term."
Travis d'Arnaud will begin a rehab assignment this week with the hopes of returning by June 4, when the Mets begin a series in Arizona, Alderson said.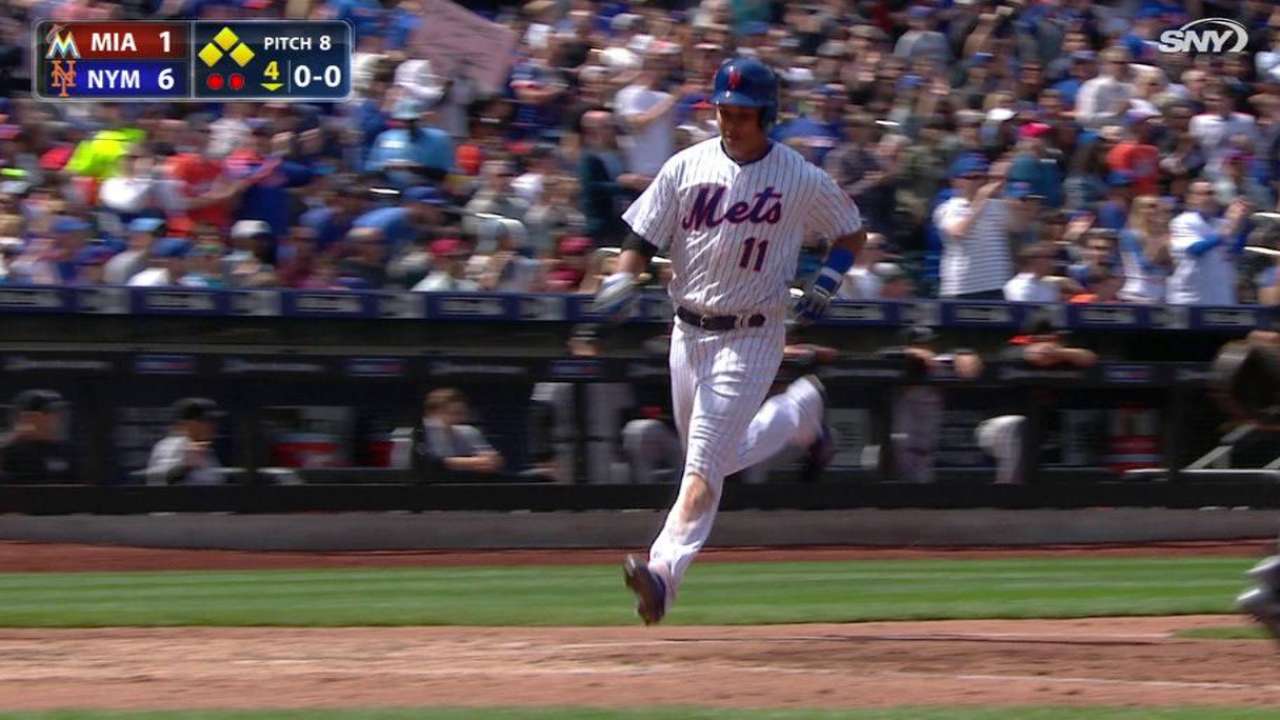 D'Arnaud is scheduled to play five innings in an extend spring training game Tuesday. From there, he'll go to Class A Advanced St. Lucie for two or three days before advancing to Triple-A Las Vegas.
"I think all of that can happen within the next five or six days," Alderson said.
If all goes well, d'Arnaud could return by June 1 in San Diego, with Alderson considering the Arizona series a more conservative goal.
d'Arnaud has been on the disabled list since suffering a fractured pinky April 19. d'Arnaud was hitting .317 with two home runs and 10 RBIs in 41 at-bats before the injury.
Kevin Plawecki has received the bulk of the playing time in d'Arnaud's absence, hitting .200 in 80 at-bats.
Juan Lagares and Lucas Duda returned to the lineup Monday after sitting Sunday with minor lingering injuries.
Duda missed one game after experiencing hamstring tightness during New York's loss to Pittsburgh on Saturday.
Lagares, meanwhile, continues to experience pain flare-ups in an aggravated muscle below his left armpit. He's missed four games since suffering the injury while making a sprawling catch in center field May 1.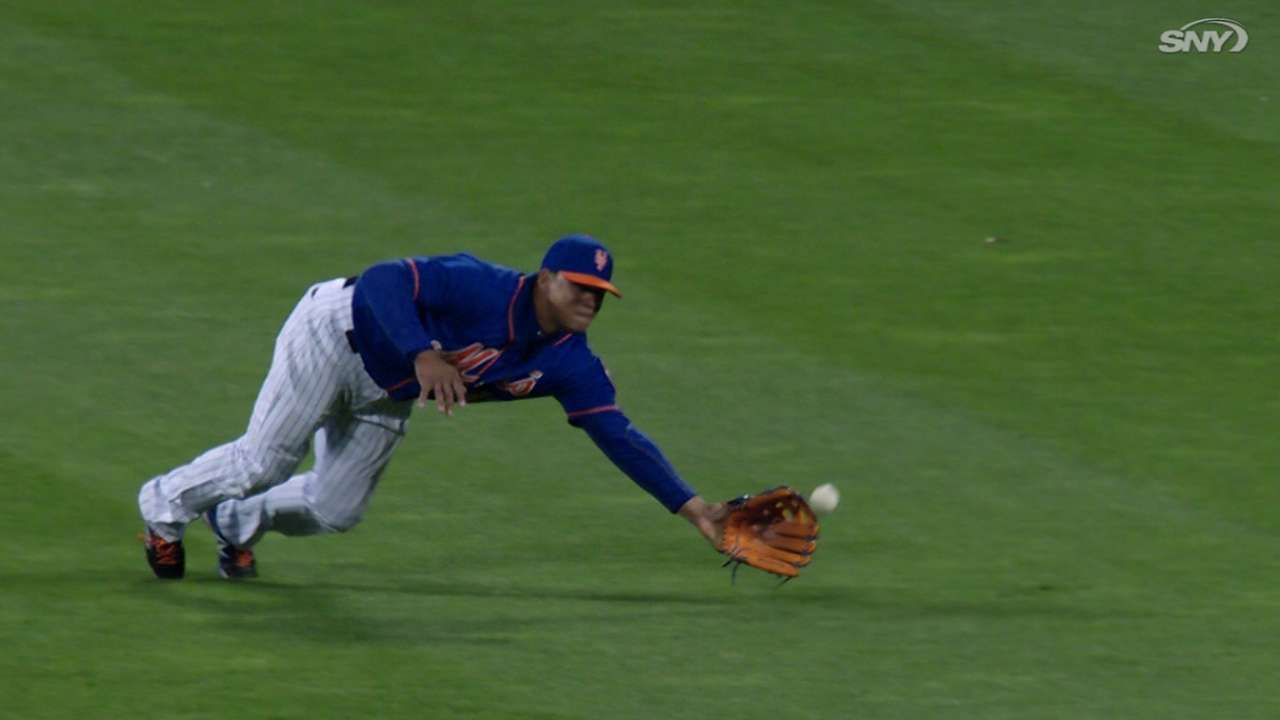 Duda and Lagares lead the Mets with 46 and 43 hits, respectively.
Joe Trezza is an associate reporter for MLB.com. This story was not subject to the approval of Major League Baseball or its clubs.