MLB.com Columnist
Lyle Spencer
ASG debate: Ethier or Kemp?
Former teammates having different types of seasons so far as All-Star voting continues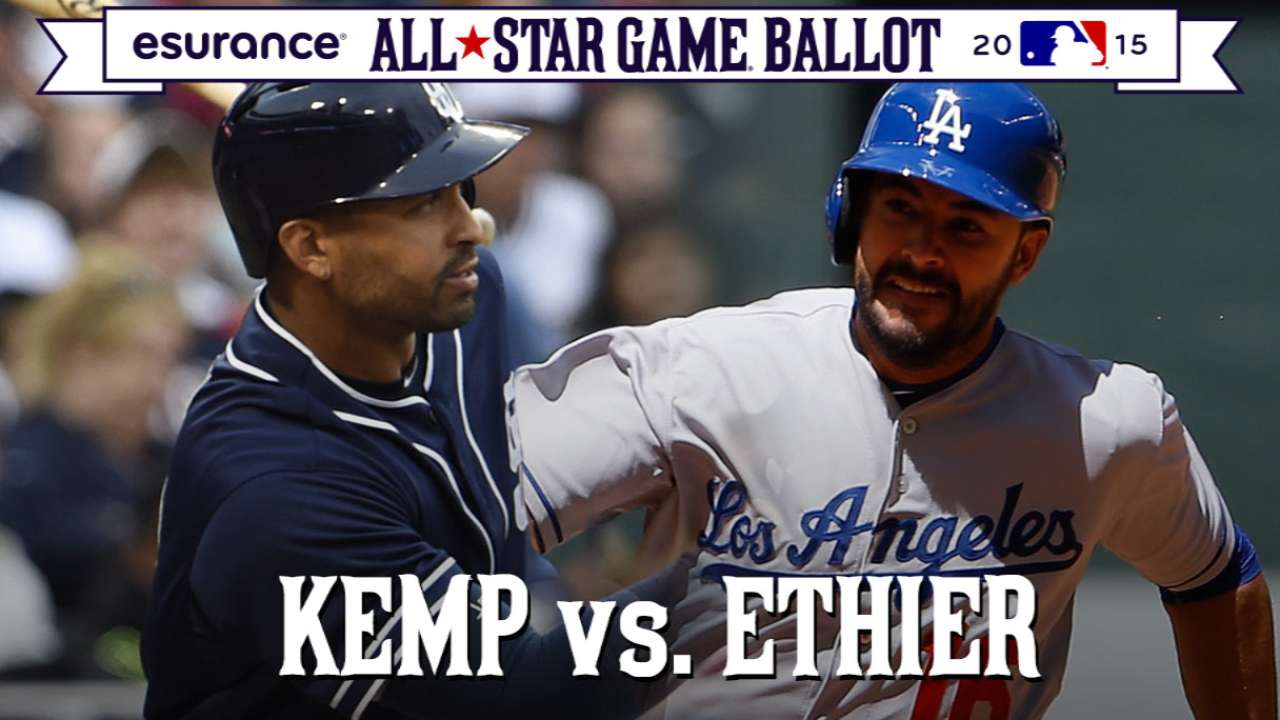 *** We will be doing daily ASG debates until balloting ends on July 2. We will frequently be pitting one player against another and have a writer make a case for one of them, but that doesn't mean there aren't other great candidates for that position. In fact, your comments could spark a new debate for us to tackle. So let us know what you think! ***
LOS ANGELES -- Andre Ethier beat Matt Kemp to the big time by 26 days in May 2006, and they played side by side in the Dodgers outfield for nine seasons. Finally parting company over the winter, when Kemp was traded to the Padres, they came into this season with dramatically different expectations, both personally and in the public perception.
Joining the Padres in a six-player blockbuster, Kemp, 30, arrived along with Justin Upton to bring proven thunder to the Major Leagues' most unproductive lineup in 2014. Ethier, 33, remained unclear about how much he'd play in a deep Dodgers outfield or even how long he'd be around.
• VOTE NOW: Cast your All-Star ballot
One-fourth of the way into the season, Ethier is the more likely All-Star of the two men, who have each made two appearances in the Midsummer Classic.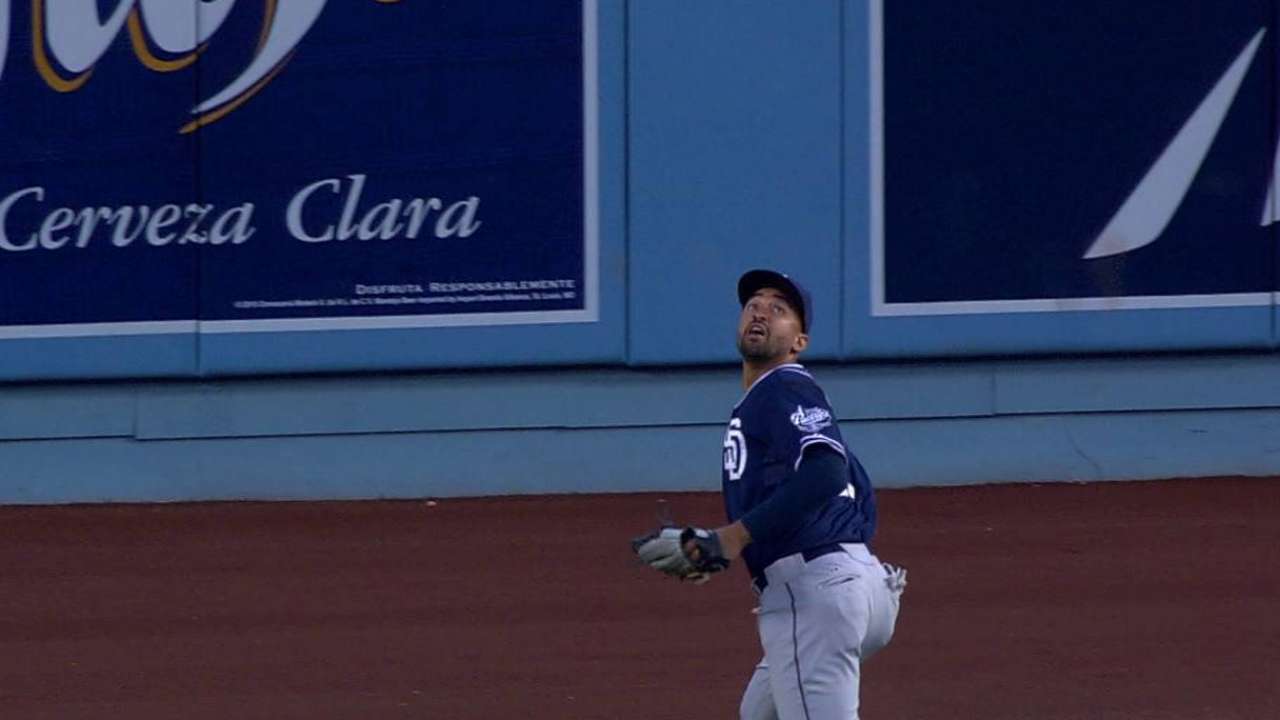 Given an opportunity to play regularly, Ethier has turned back the clock to his prime years. His .915 OPS ranks third among National League outfielders with at least 100 at-bats, trailing only Washington's Bryce Harper and Dodgers teammate Joc Pederson.
Kemp, meanwhile, has struggled to find the stroke that made him one of the game's elite performers before a series of injuries stripped him of his power and took a once durable player off the field altogether. Kemp has only one homer in 175 at-bats and an uncharacteristic .643 OPS.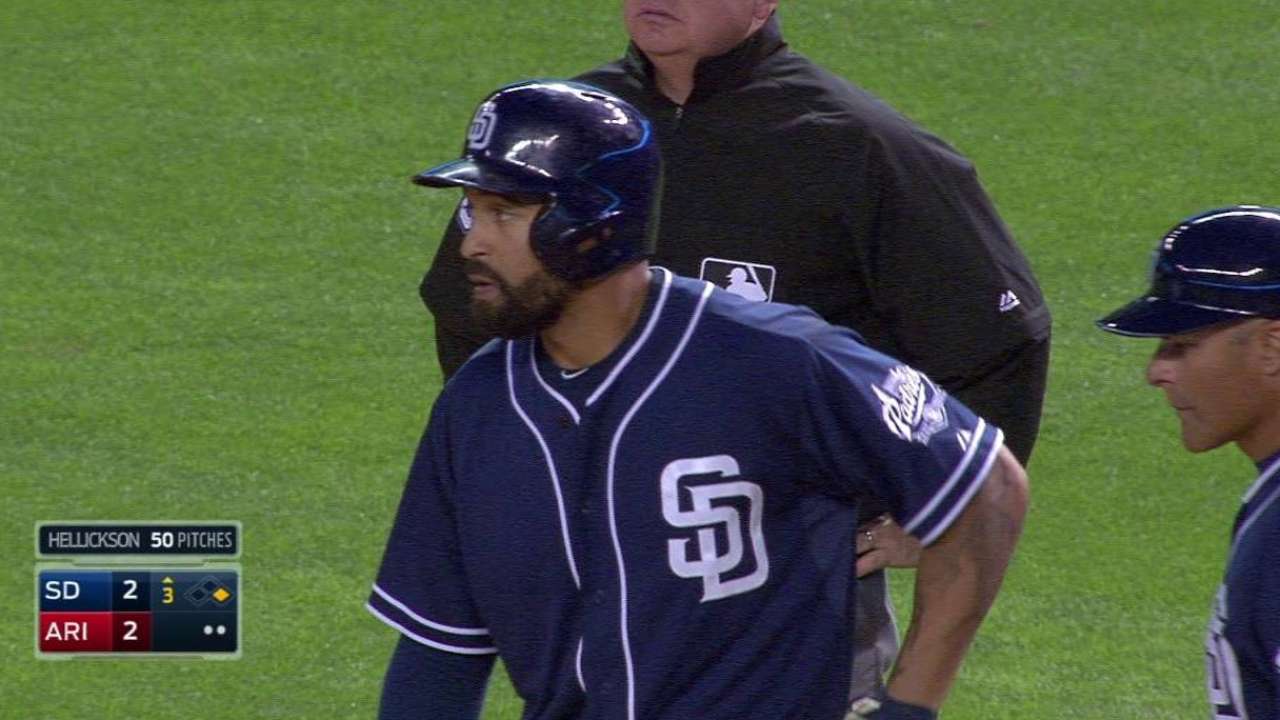 Ethier has a .304/.397/.518 slash line, compared to Kemp's .257/.294/.349. A clear sign that Kemp has been pressing: 38 strikeouts against eight walks. His scuffles can't be blamed on Petco Park, his new home; he's batting .284 there with a .398 slugging percentage.
Pressed into service in right field because of injuries to Yasiel Puig and Carl Crawford, Ethier has delivered, offensively and with the glove.
"The last couple of years have been tough on 'Dre," said Adrian Gonzalez, the Dodgers' All-Star candidate at first base. "Once Puig came up, it put some guys in a position where they weren't going to play every day. You can't get in a groove ... when you're used to being a starter.
"Right now, he's playing a lot and showing what he can do. He's always had power, and he's a great defensive player."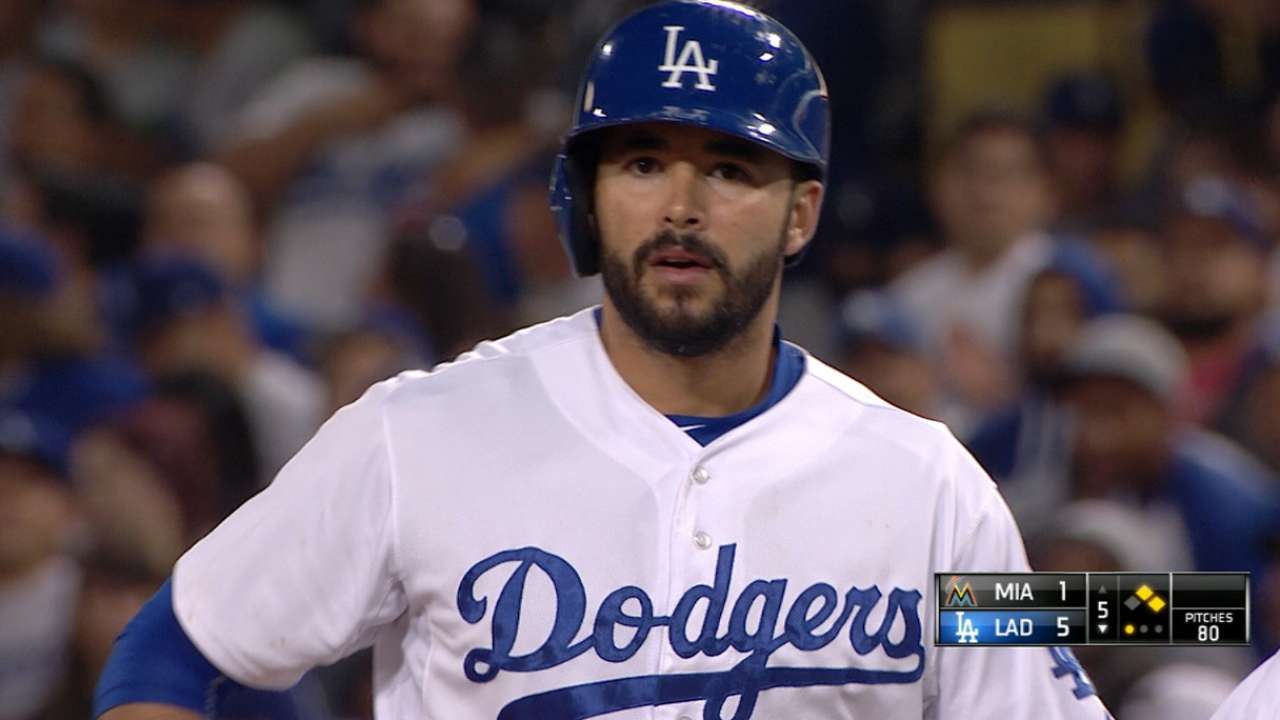 On Sunday, back at Dodger Stadium, Kemp preceded Upton's first-inning grand slam with a walk and later added a pair of singles, scoring twice. The Padres hope it's the start of something big from the superstar talent.
A center fielder most of his career, Kemp is roaming right field in San Diego and excelling with the glove. The Padres are patiently waiting for his bat to make those familiar noises of past seasons -- notably 2011, when he challenged for the Triple Crown, hitting .324 with a league-high 39 homers and 126 RBIs, slugging .586.
In their 46 years as an MLB franchise, the Padres have had only 20 elected All-Star starters -- and that includes Hall of Famer Tony Gwynn's 10 selections. Hall of Famer Dave Winfield in 1979 is the only San Diego outfielder other than Gwynn to start an All-Star Game.
You can vote for starters at MLB.com and all 30 club sites -- on computers, tablets and smartphones -- until Thursday, July 2, at 11:59 p.m. ET. For the first time, voting is exclusively online.
Fans may also receive the ballot by texting VOTE to 89269 (USA) or 101010 (Canada). Or text VOTA for a ballot in Spanish. Message and data rates may apply. Up to five messages. No purchase required. Reply STOP to cancel. Reply HELP for info.
Following the announcement of the 2015 All-Stars, be sure to return to MLB.com and cast your 2015 Esurance MLB All-Star Game Final Vote for the final player for each league's All-Star roster. On Tuesday, July 14, watch the 2015 All-Star Game live on FOX, and during the game visit MLB.com to submit your choice for the Ted Williams Most Valuable Player Award presented by Chevrolet via the 2015 MLB All-Star Game MVP Vote.
MLB.com will provide extensive online coverage of All-Star Week festivities.
The 86th All-Star Game will be televised nationally by FOX, in Canada by Rogers Sportsnet and RDS, and worldwide by partners in more than 200 countries via MLB International's independent feed. ESPN Radio and ESPN Radio Deportes will provide national radio coverage of the All-Star Game. MLB Network and SiriusXM will also provide comprehensive All-Star Week coverage. For more information, please visit allstargame.com.
Lyle Spencer is a national reporter and columnist for MLB.com. Follow him on Twitter @LyleMSpencer. This story was not subject to the approval of Major League Baseball or its clubs.