MLB.com Columnist
Alyson Footer
Power Rankings: Royals are rolling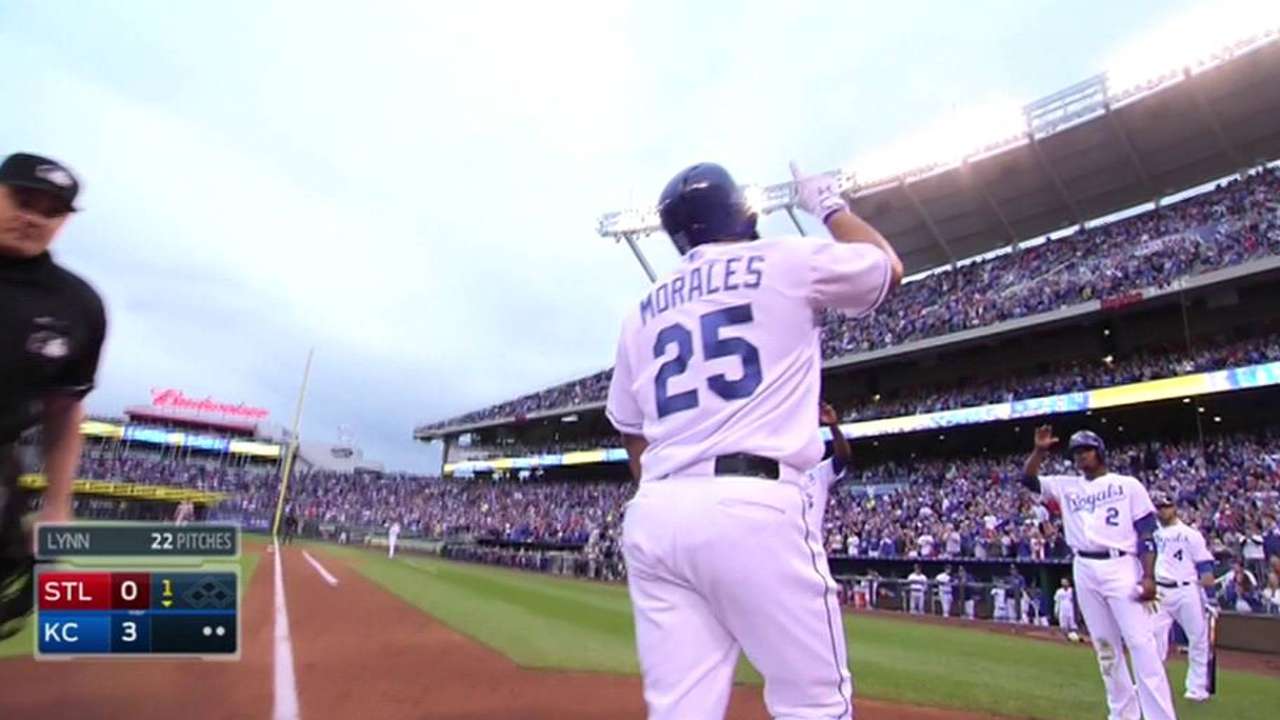 The two New York teams really don't have much in common in terms of roster composition or strengths and weaknesses, but there is one glaring similarity between the two -- it's not been a lot of fun for either in the last week or so.
The Yankees, dominant in the American League East for much of the first month, are close to being a .500 team heading into their home series with the Royals (and their MLB-best .651 winning percentage). And the Mets, who we all knew couldn't keep up the frenetic pace that catapulted them through April, are coming off a sweep at the hands of the Pirates in Pittsburgh that dropped their road record to 7-15.
As we delve into week eight of the MLB Power Rankings presented by The All-New Chrysler 200, the list of "surprising" teams -- as in, surprise! This mediocre team is winning at a .750 clip! -- is dwindling. The Rays and Twins continue to impress, whereas the projected contenders who were terrible to start -- the Nationals, Giants, Pirates, Angels -- are starting to do what's expected.
Biggest jump: Giants. They were 15th last week, 7th this week. It's starting to feel like eons ago that manager Bruce Bochy was grousing that his team looked nowhere near ready to start the season. He was right to a point -- the Giants had an awful first couple of weeks. No more. They're 16-7 in May and are slowly creeping up on the suddenly shaky Dodgers. A lot of this can be credited to a rotation that is starting to put itself back together.
Biggest drop: Red Sox. They were up, then down, then up, and down again. They're 19th this week, down from 13th. Boston's season has been messy so far, and although we're not exactly certain a turnaround is on the horizon, the team has enough players with decent enough track records to suggest better times could come. So for now they're still in our top 20, albeit one of the few sub-.500 teams to still be hanging around there.
Our top five:
1. Royals: The Royals have been in the top five every week, with the exception of our silly preseason prediction that had them floating somewhere in the bottom half. The Royals continue to show why that estimation was utter hogwash. What can we say? They're pitching well and scoring runs in bunches. And their ballpark is packed. Good times are rolling in Kansas City.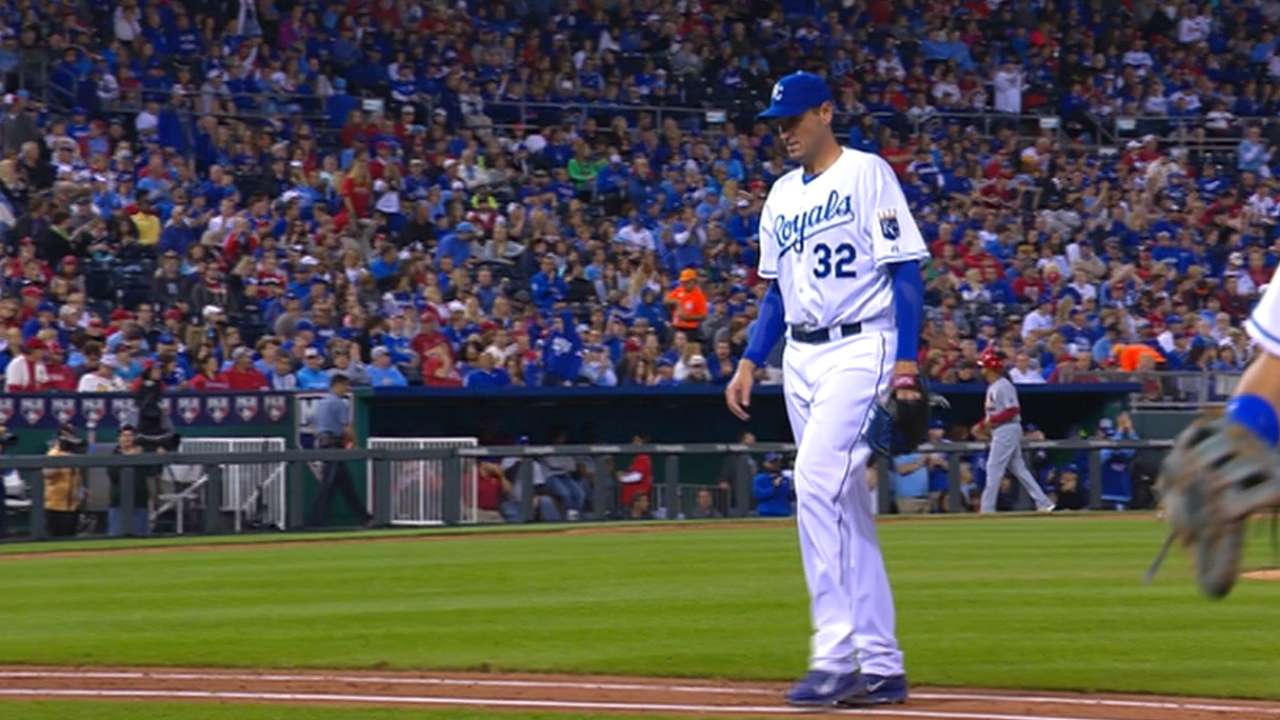 2. Nationals: That early-season panic when the losses started piling up now seems like a spectacular waste of time. If you think about it, the Nationals took almost no time to jump past the Mets into first place in the National League East. That's what a string of 15 wins in 19 games will do for a team.
3. Cardinals: The rotation is a little thin, and an outfield that has been dealing with some aches, pains and late scratches makes the Cardinals perhaps a bit more vulnerable than they've been so far this season, but they entered play on Sunday fourth in the NL in runs scored and first in fewest runs allowed. And this week they're playing at home, where they are 15-5 so far. And they're the Cardinals. Which means it's more likely than not that they're going to be just fine.
4. Dodgers: They're no longer "top spot" worthy, but they're still in the top five, especially given their ability to hang around despite the many proverbial gut-punches they've had to endure with injuries. Their depth is astounding at times. Mike Bolsinger is helping ease the blow of losing 40 percent of their projected rotation, and Joc Pederson is having a fine rookie season.
5. Astros: When the Astros were putting together their roster over the winter, the question on everyone's minds (and Twitter feeds) was, "How many times can a team win with a lineup loaded with strikeouts?" So far the answer is, a lot. The first-place Astros either strike out or hit home runs, but they also play solid defense, and so far (thanks in large part to a solid top of the rotation and surprisingly air-tight bullpen), it's translating to dominance in a weak AL West.
And the rest: 6. Tigers (3rd); 7. Giants (15th); 8. Cubs (7th); 9. Rays (12th); 10. Twins (10th); 11. Angels (11th); 12. Yankees (9th); 13. Mets (8th); 14. Pirates (16th); 15. Orioles (20th); 16. Mariners (19th); 17. Padres (14th); 18. Indians (NR); 19. Red Sox (13th); 20. Braves (NR).
Alyson Footer is a national correspondent for MLB.com. Follow her on Twitter @alysonfooter. This story was not subject to the approval of Major League Baseball or its clubs.