Pedroia, Holt make eye-popping plays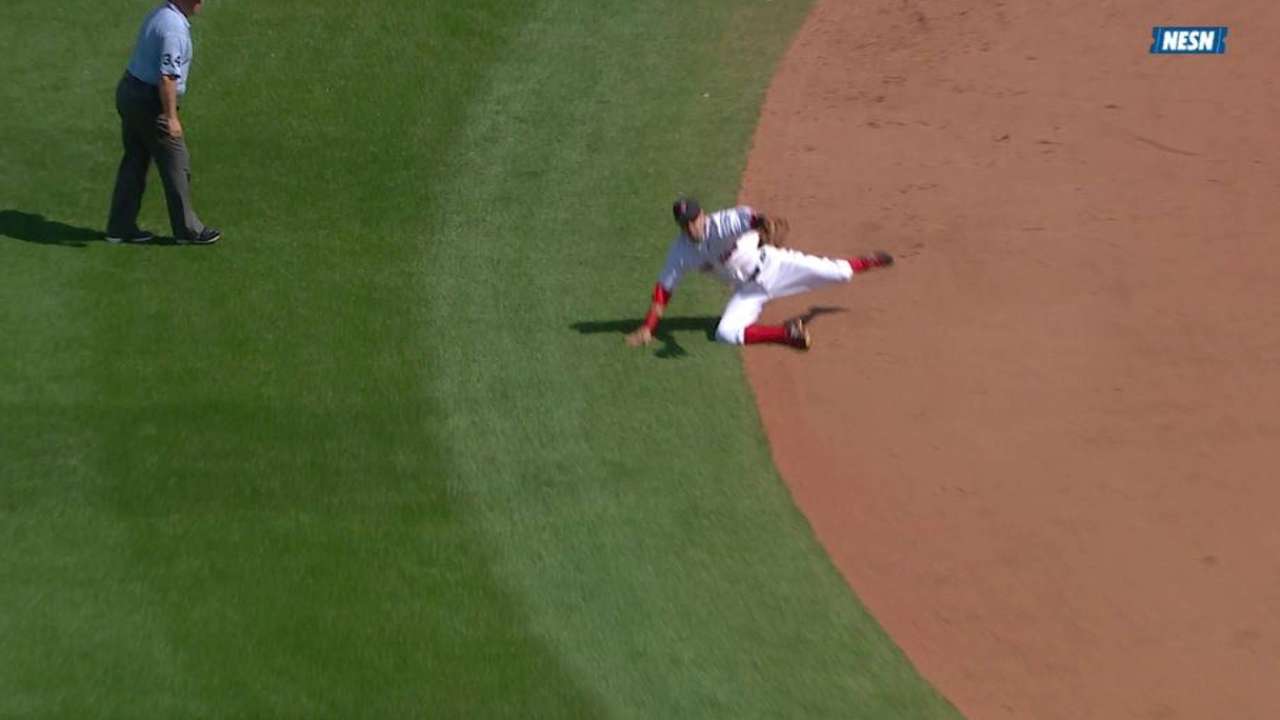 BOSTON -- Earlier this week, the Red Sox were turning routine plays into spectacular mistakes as they committed seven errors in the span of four games. On Sunday, their defense made the spectacular look routine in a 6-1 win over the Angels at Fenway Park.
Chief among Boston's defensive highlights came during the seventh inning, when Dustin Pedroia made a beautiful stop to rob David Freese of a leadoff hit. Freese had clubbed a 2-1 pitch up the middle, but the second baseman dove to trap it in his glove, spun around and launched a throw to first for the out.
"It was unbelievable," said starter Wade Miley, who relied largely on the defense in his fourth win of the season.
Not to be outdone, Brock Holt laid out to field a hard grounder at third in the next at-bat. He quickly stood up and fired to first to complete the play and send Chris Iannetta back to the Halos' dugout.
"Brock lays out there and makes a play," Miley said. "It's good to know that those guys are back there, and obviously coming over here I knew they were unbelievable on defense."
Holt asserted himself on the diamond again in the eighth when he began an inning-ending 5-4-3 double play. He had been shaken on the previous play after Johnny Giavotella smoked a single that caught him on the wrist, but Holt remained in the game and finished out the inning.
"My arm was kind of hanging after I got hit," Holt said. "It got me pretty good. But I wanted to stay in the game, and fortunately I was able make that last play to get Wade out of that inning."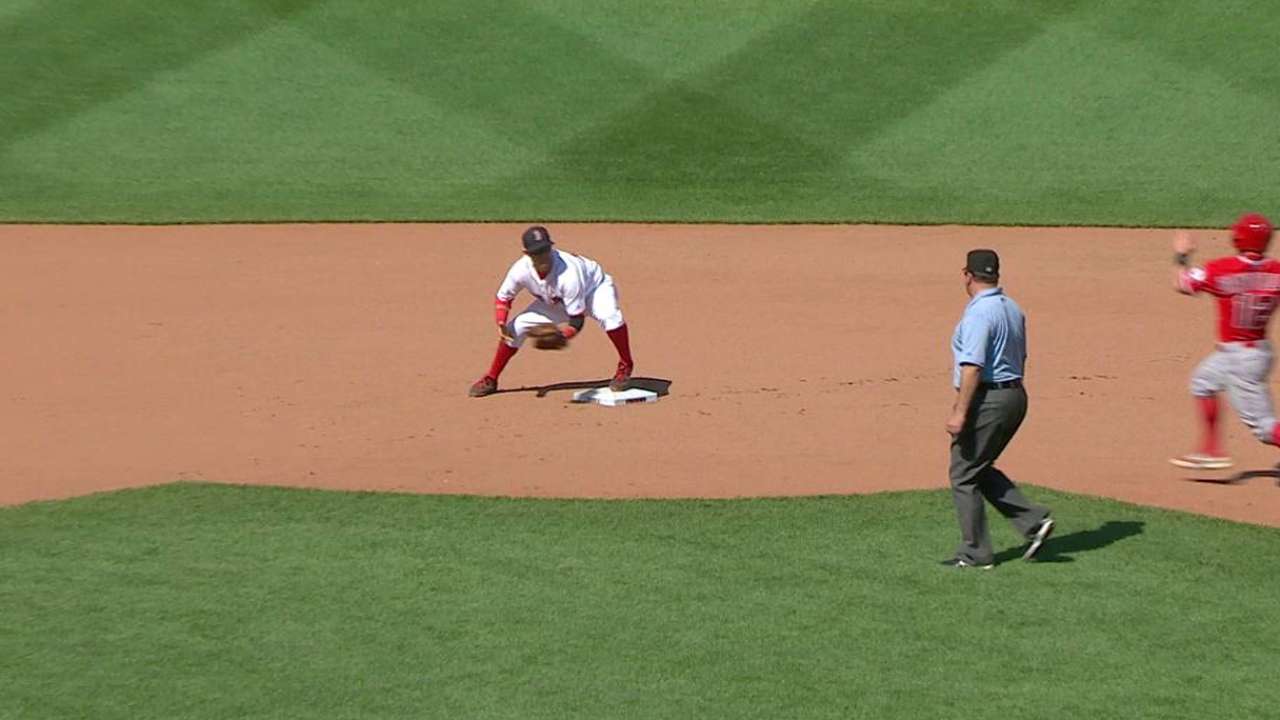 Consider Red Sox manager John Farrell among those most impressed at how his defense performed in the win.
"We played outstanding infield defense," Farrell said. "Wade Miley, in combination with good defense, he worked so quick."
Alec Shirkey is an associate reporter for MLB.com. This story was not subject to the approval of Major League Baseball or its clubs.