Rizzo, Goldschmidt share mutual respect
Counterparts admire each other, just not when they are opposing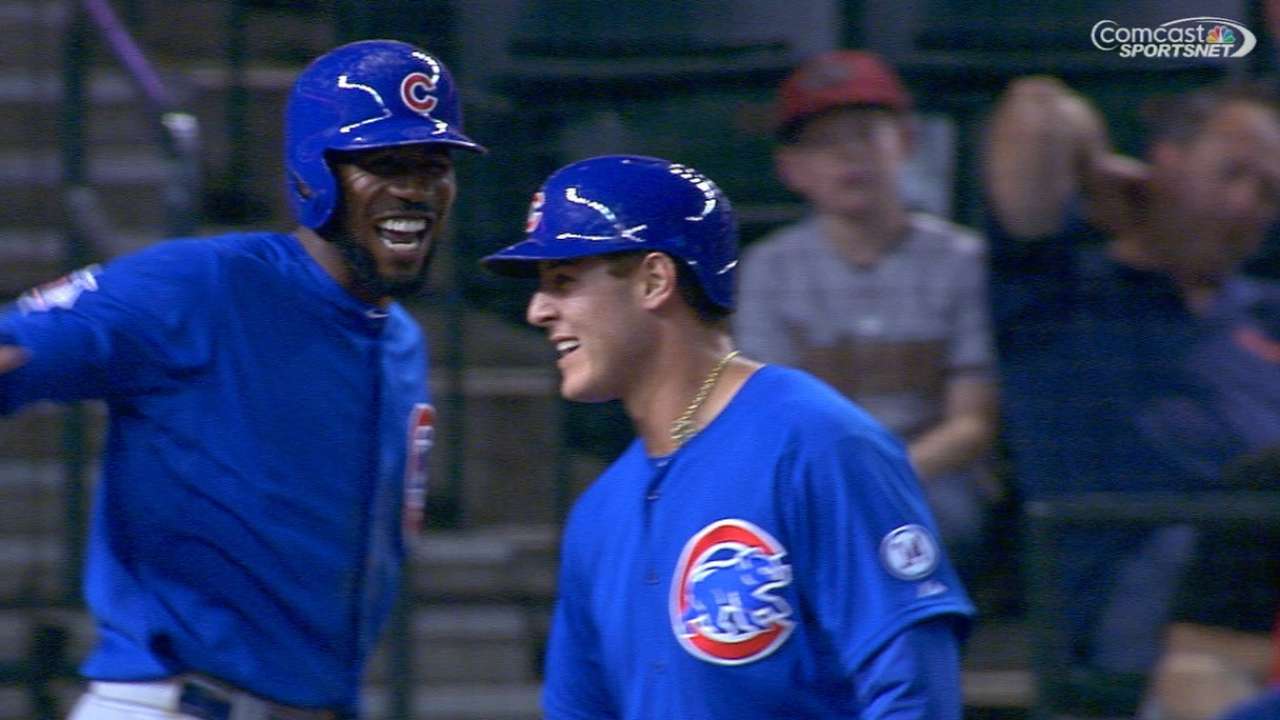 PHOENIX -- Who's the top first baseman in the National League? Two of the best, Anthony Rizzo and Paul Goldschmidt, were at Chase Field this weekend, and most likely will meet again at the All-Star Game.
On Friday, Goldschmidt was the D-backs' hero, hitting an RBI single and a game-tying two-run homer in the 10th inning. On Saturday, it was Rizzo's turn as he drove in six runs, hitting a three-run double in the fifth and a game-winning three-run homer in the ninth.
On Sunday, Goldschmidt took charge again, hitting an RBI single in the first and a two-run homer in the third to lead the D-backs to a 4-3 victory over the Cubs and take the series.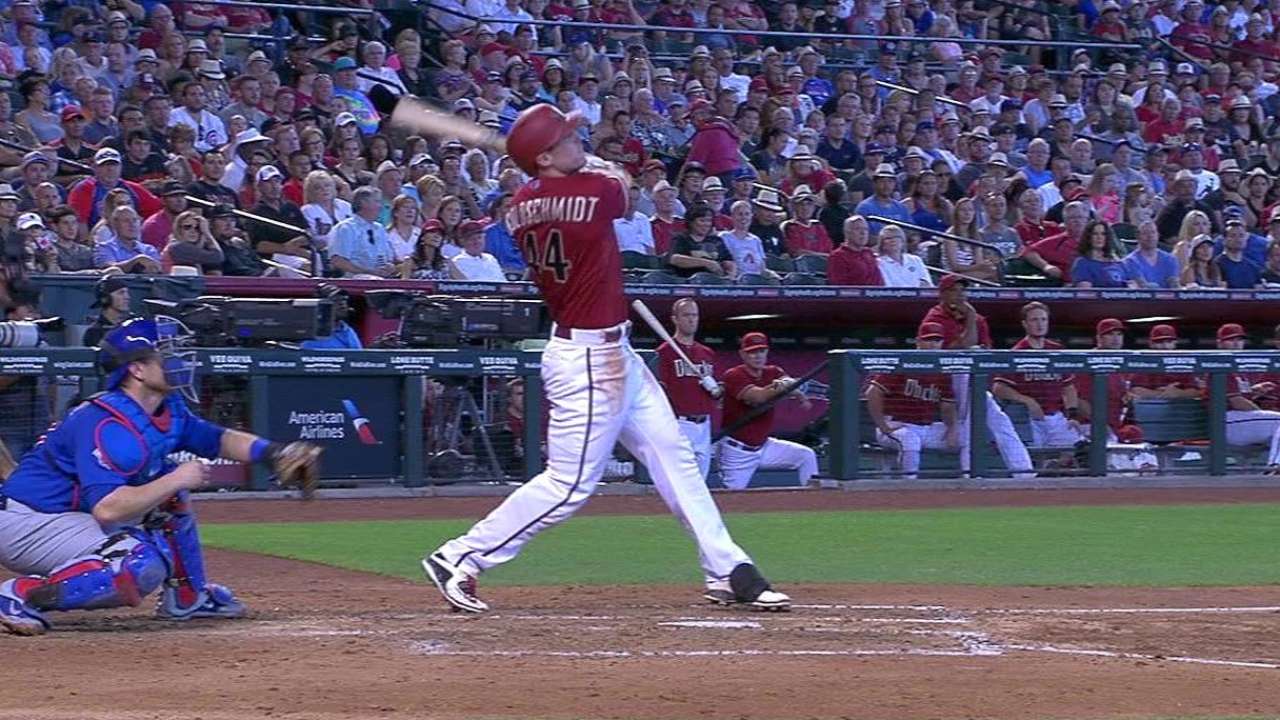 "Goldschmidt is the top player in this league," Rizzo said. "He does it every single year. I told him [Friday] when he hit that home run, 'Man, you're better than everyone else.'
"It's always fun playing against the top players," Rizzo said. "He's all around, he steals bases, he plays good defense, he grinds every single at-bat out. He's one of my favorite players to watch, for sure."
And Goldschmidt feels the same about Rizzo.
"He's one of the best players in baseball and he's been doing it for years now," Goldschmidt said Sunday. "I love to watch him hit -- unfortunately not against us."
Since 2013, Goldschmidt and Rizzo rank among the top four NL first basemen in slugging percentage, home runs, runs scored, RBIs and total bases.
"They're two of the best first basemen in the National League and maybe all of baseball," said Cubs pitcher Jason Hammel, who served up Goldschmidt's hits Sunday. "It's fun to watch -- although it's not fun to watch Goldy take me out. Both of those guys are tough outs. They'll be tough outs for years to come."
Goldschmidt does like facing the Cubs. He's now is 31-for-81 in his career against Chicago with seven home runs and 24 RBIs in 22 games. Rizzo's stats against the D-backs aren't as flashy. He's batting .225 with five home runs and 17 RBIs in 26 games.
"I think he has a good at-bat every time," Goldschmidt said of Rizzo, who ranks among the NL leaders in on-base percentage this season. "He's patient when he has to be if they try to pitch around him or if they try to get him to chase, he doesn't do that too often. His strikeouts are pretty down, he walks a lot, gets on base. But if you make a mistake, he's got power, as we saw [Saturday]. He'll put it out of the park and make you pay. He's just a really good hitter and he's a tough out.
Carrie Muskat is a reporter for MLB.com. She writes a blog, Muskat Ramblings. You can follow her on Twitter @CarrieMuskat and listen to her podcast. This story was not subject to the approval of Major League Baseball or its clubs.