Cutch warming up after big series vs. Mets
Pirates center fielder goes 6-for-10 with two home runs, four RBIs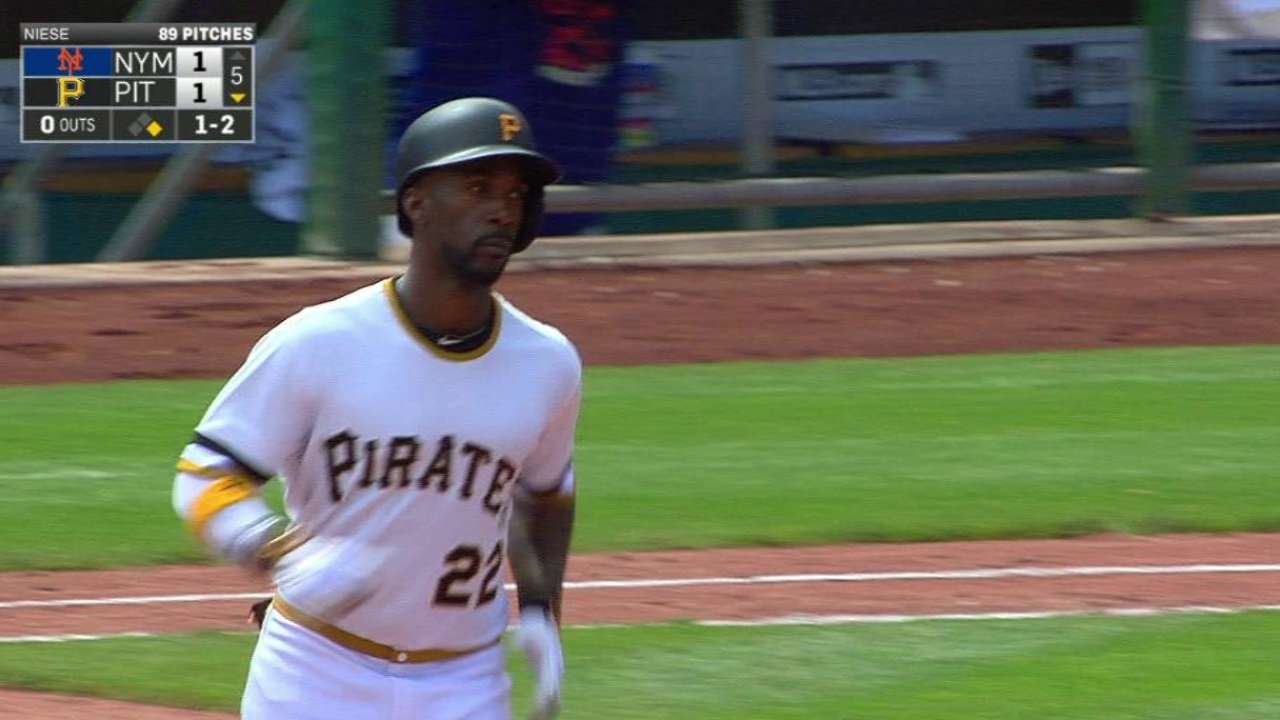 PITTSBURGH -- With a homer off Mets ace Matt Harvey on Saturday and another in Sunday afternoon's 9-1 victory, Pirates center fielder Andrew McCutchen is in a groove.
"I feel horrible," McCutchen joked, then paused. "Nah, I feel good. I just want to keep on going."
It wasn't an ideal start to the season for the star outfielder. As recently as May 6, McCutchen's batting average was .188 -- hardly fit for a four-time All-Star.
But it was still early. He knew there were plenty of games ahead to rebound, and he has.
Since May 6, McCutchen's potency at the plate has risen and so has his batting average. After going 2-for-3 in the series finale against the Mets, the 28-year-old is sitting on a .261 batting average.
Not that turning it around has been necessarily easy. For example, entering the weekend series, the Mets' pitching staff boasted a 3.13 ERA -- good for second best in the Majors.
McCutchen went 6-for-10 with four RBIs against that heralded staff.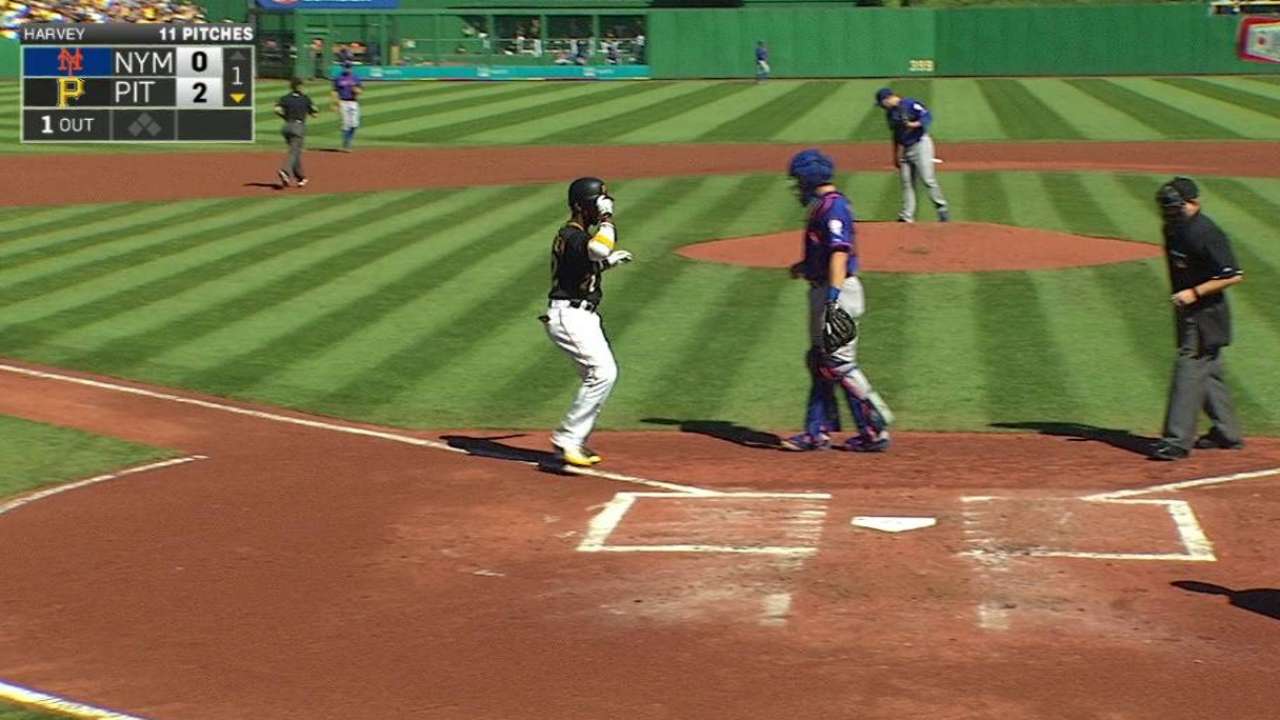 On Sunday, Mets starter Jon Niese entered with a 3.72 ERA and found an early rhythm.
McCutchen, though, looked confident at the plate. And it showed when he sat back on a 75-mph curveball and blasted it over the center-field wall for a go-ahead two-run homer in the fifth inning.
"You've got to have the confidence in yourself that regardless of what they're throwing up there, you're capable of being able to have some good at-bats and be able to be on the successful side of it," McCutchen said.
Despite the recent burst of production, McCutchen has been in the league long enough to know that he won't let a couple of homers or even a successful run at the plate get to his head.
He recognizes his past prosperity has come with a level head.
"I've got a pretty good track record," McCutchen said. "It's just the beginning."
John McGonigal is an associate reporter for MLB.com. This story was not subject to the approval of Major League Baseball or its clubs.