Napoli puts exclamation point on homestand
Red Sox slugger adds two-run homer, two-run double to end strong week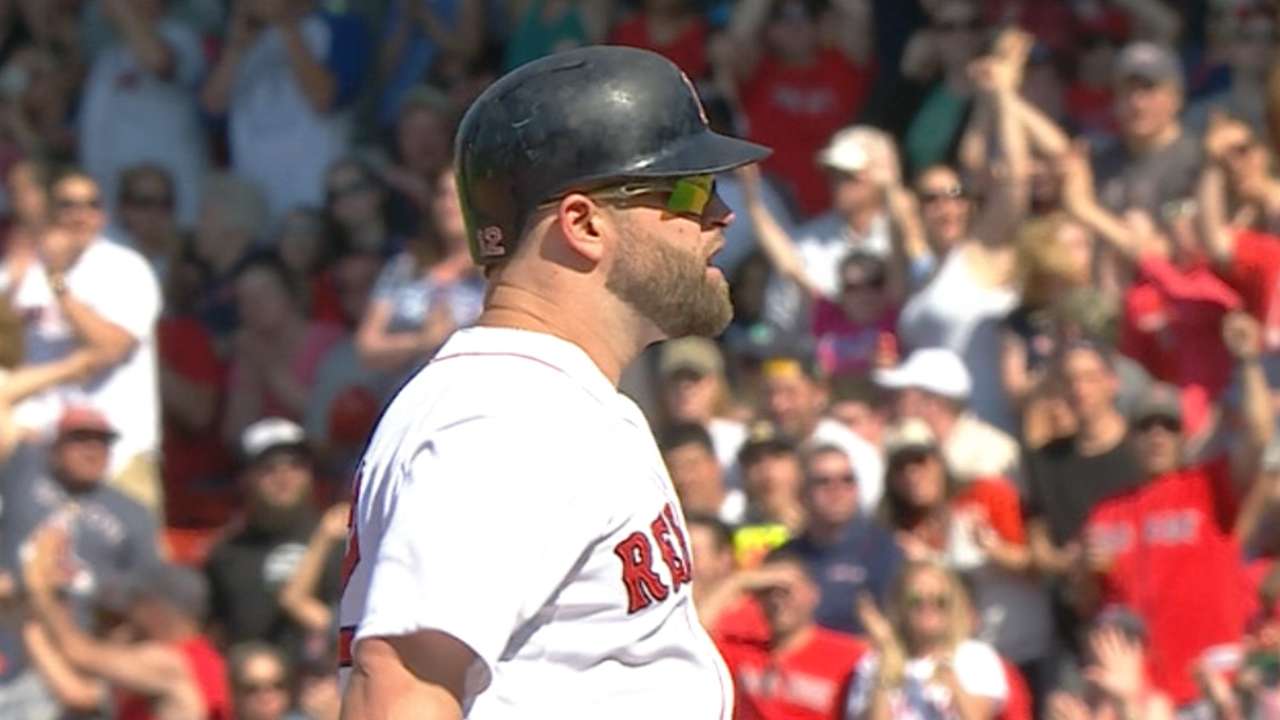 BOSTON -- It goes down as the homestand that Mike Napoli not only got his groove back, but turned into a one-man wrecking crew at the plate.
So it was only fitting that the slugger took a couple of more big swings to cap the week before hopping on a flight to Minneapolis.
In leading the Red Sox to a 6-1 victory over the Angels on Sunday afternoon, Napoli smashed a two-run homer into the bleachers in center field and lifted a two-run double high off the Green Monster.
Over 21 at-bats on the homestand, Napoli hit .429 (9-for-21) with six runs, five homers and 10 RBIs.
"I've been there before. I've had a slump in my career. I know I'm just one swing, one at-bat away from feeling good," said Napoli. "I kept grinding. I wasn't going to give up. I knew I was struggling, but I kept at it and worked with [hitting coach] Chili [Davis], got some good info from [Dustin Pedroia], and everything has been going good since then."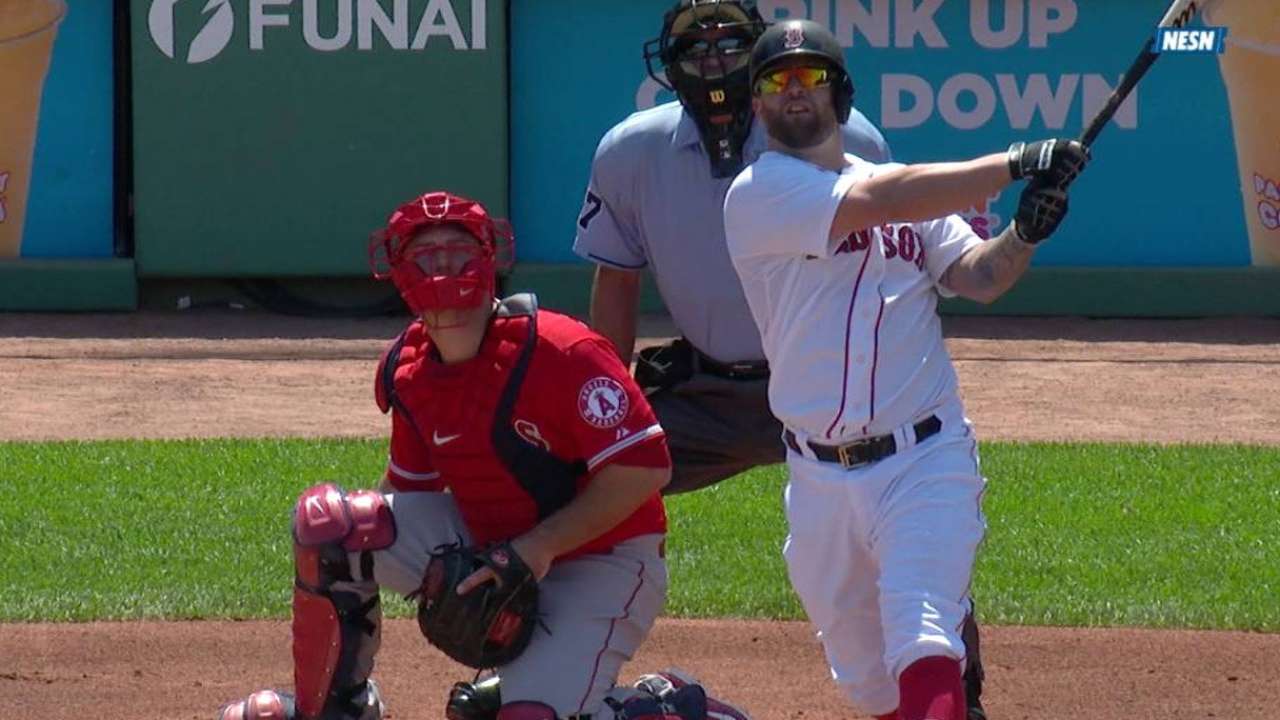 Napoli will see if he can continue the surge at Minneapolis and Texas over the coming week.
Meanwhile, the Angels are glad to know they've seen the last of Napoli until a four-game series that comes right after the All-Star break.
Ever since being traded from his original team in 2011, Napoli is a .333 hitter against the Angels with 11 doubles, 18 homers and 36 RBIs. His slugging percentage (.739) and OPS (1.192) are the best against the Angels of any player since 1961.
Perhaps David Ortiz can take a cue and get on the hot stretch he's been searching for against his former team starting on Monday.
"We're going to play Minnesota, so I know he has some good numbers against them," said Napoli. "Hopefully that'll get him going. We're not worried about David. David is a Hall of Famer in my eyes. He's an unbelievable hitter, a smart hitter and we know he'll be producing soon."
Ian Browne is a reporter for MLB.com. This story was not subject to the approval of Major League Baseball or its clubs.