Cano working hard, staying positive through slump
Mariners second baseman hitting .247 with just one homer, 11 RBIs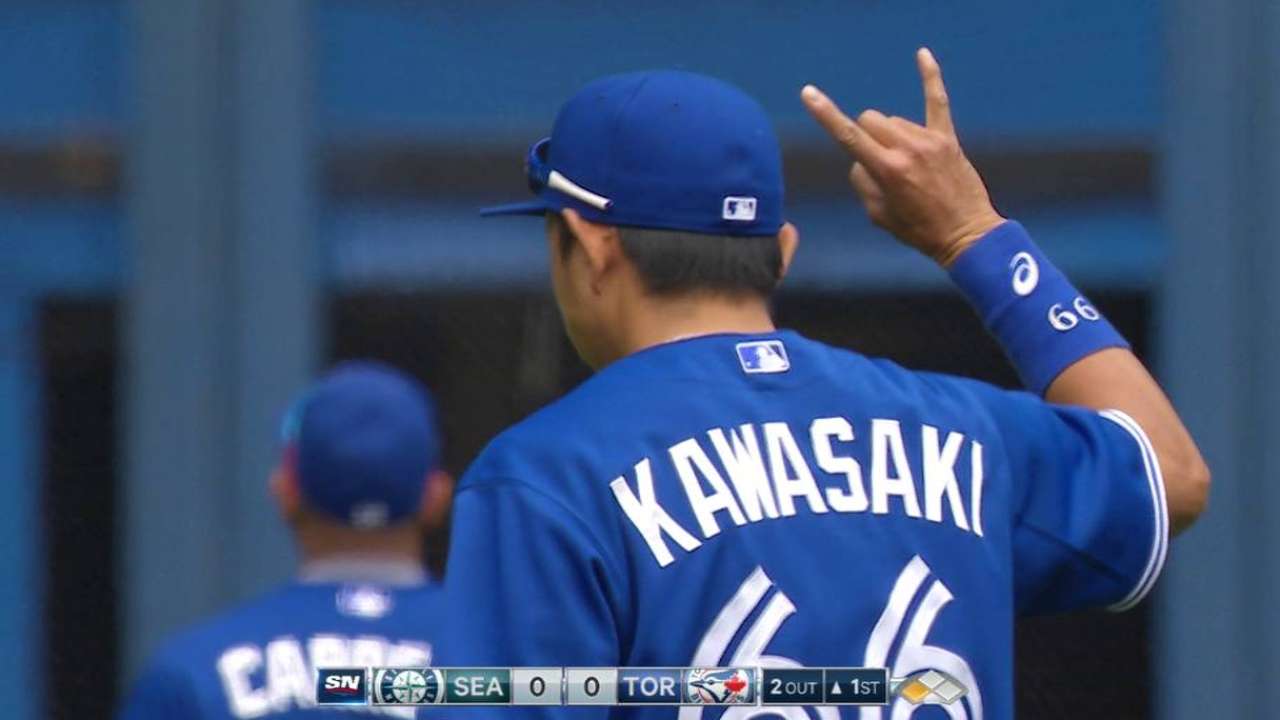 TORONTO -- Every hitter in Major League Baseball struggles at times, but Robinson Cano isn't like most hitters, so it's surprising to see Seattle's six-time All-Star second baseman dealing with an extended slump that has him batting .247 after Sunday's 8-2 loss to the Blue Jays.
Cano went 0-for-4 and killed rallies in the first and third innings with double-play grounders with men on first and second, leaving him hitless in 11 at-bats in the series at Rogers Centre and searching for answers as the Mariners head to Tampa Bay sporting a 20-23 record.
"I don't know. I feel good. I'm swinging at good balls," Cano said. "I think it's just more just missing my pitches, pitches right down the middle that I've been hitting for foul balls. There's no excuses for that. I'm just struggling. But anybody going through that has to stay positive."
Cano was batting .304 on April 25, but has hit .210 (22-for-105) in the ensuing 26 games as his average has plummeted to a mark well south of his career .308 figure. The 32-year-old has batted below .300 just once since his rookie season with the Yankees, hitting .271 in 2008.
It's been a long while since Cano went through such a prolonged slump.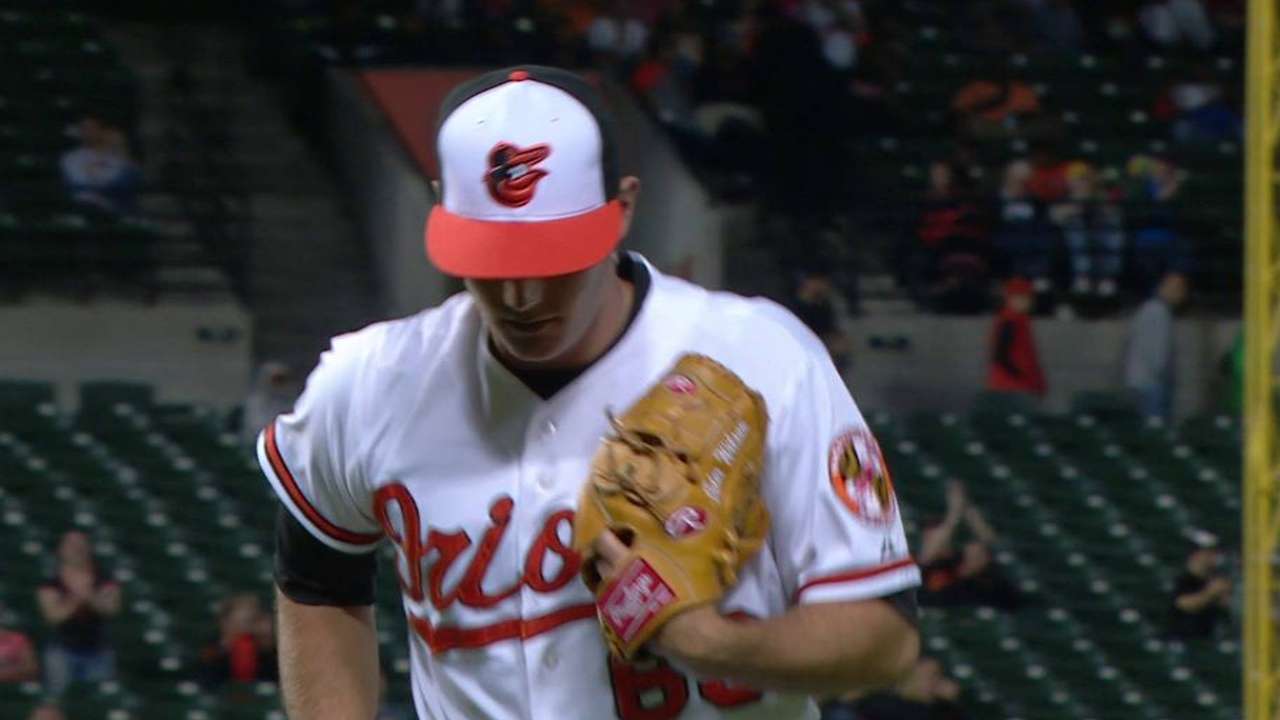 "That's something I was thinking about last night," Cano said. "I'm struggling, but still hitting .250. If I have two good months, I'll be back up there. I know I'm human and I know God is good. Things always happen for a reason. If I didn't work hard back home or do my job when I come here, trying to get better and stay strong, then you could blame it on something. But I come here every day and lift and run and do everything. It's just things aren't clicking for me right now."
The Mariners are counting on Cano to drive in runs from his No. 3 spot in the lineup and also get on base ahead of Nelson Cruz, who has 13 solo home runs among his Major League-leading 17 shots. Cano's .290 on-base percentage is well below his career mark of .356.
Cano understands his swing as well as anybody in the game, and the Mariners feel it's only a matter of time before he starts squaring up balls again after some minor tinkering earlier in the road trip.
"I'm sure he's frustrated," manager Lloyd McClendon said. "He's probably a little embarrassed. That's only natural. But the fact is, he's going to hit. He hasn't gotten results here, but I see better positioning at the plate. I see his hands in a better position. We straightened some things out in Baltimore, and he continues to get better with it."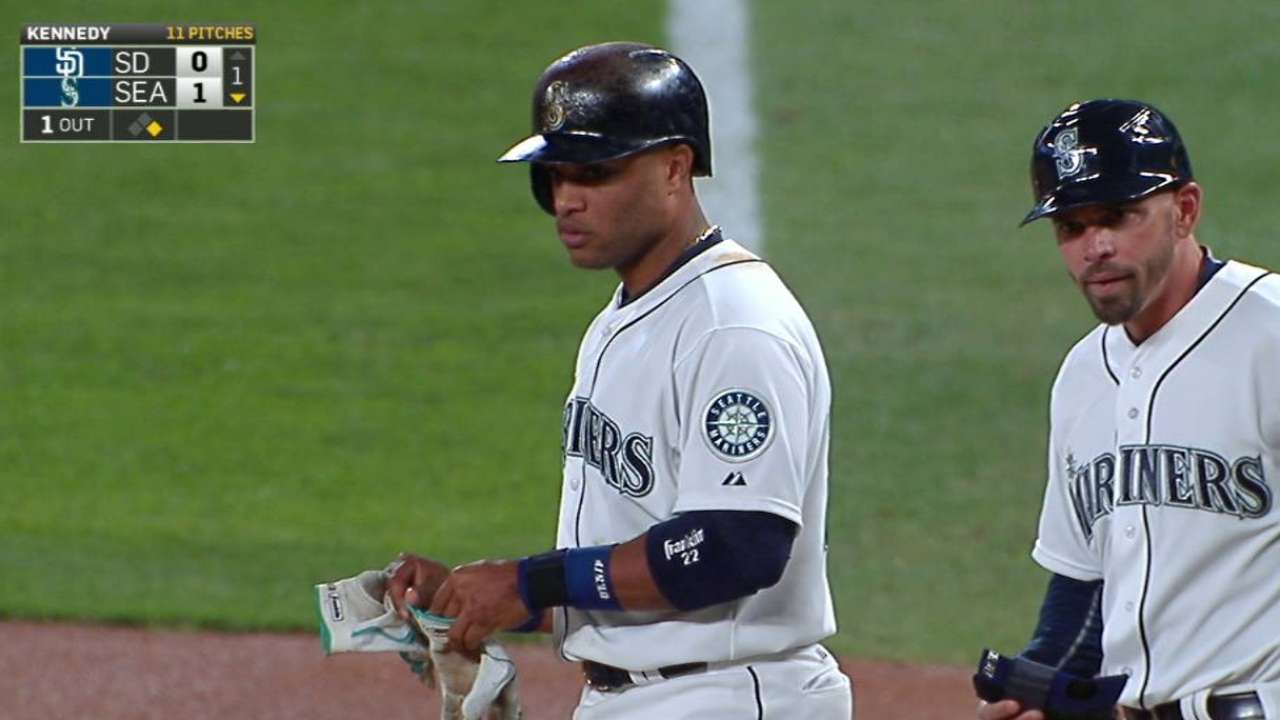 "I think that's the last guy on the team to worry about," said third baseman Kyle Seager, who himself has just heated up with a 10-game hitting streak. "That's baseball. You have your waves. Even one of the best hitters in the game has them. In the grand scheme of the season, stuff like this happens. At the end of the year, you know what you're going to get from him."
What they're not usually going to get is a zero in a series and a pair of killer double-play grounders, and Cano understands that as well as anyone.
"You want to help your team win games," Cano said. "Sometimes with men in scoring position, I haven't done my job. You don't want to come here and spend eight, nine, 10 hours a day and go home and think about what you didn't do to help your team or what should I have done better.
"I had a bad day today, but at the same time, I'm trying to stay positive and stay with the guys. Maybe it's me right now and later on it's somebody else. So I've got to support the guys and stay positive. The last thing I want to do is hang my head.
"It's a long season," he said. "And hopefully it'll turn soon."
Greg Johns is a reporter for MLB.com. Follow him on Twitter @GregJohnsMLB, read his Mariners Musings blog, and listen to his podcast. This story was not subject to the approval of Major League Baseball or its clubs.