Orioles' bats crash in loss to Marlins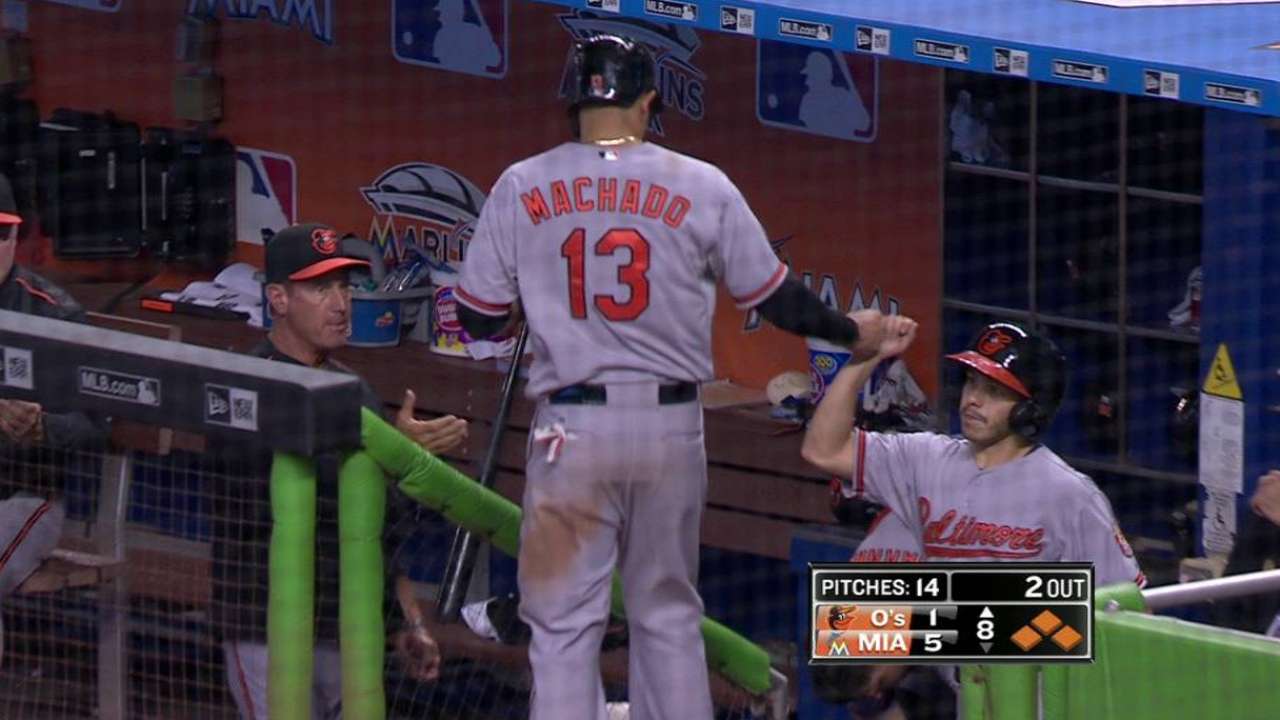 MIAMI -- In the sixth inning of Sunday's 5-2 loss to the Marlins in the series finale, the Orioles' offense finally ended its 19-inning scoreless streak on Jimmy Paredes' sacrifice fly to cut the deficit to four.
The O's had their scoring chances in the next two innings, too, but failed to capitalize.
In both the seventh and eighth innings, Baltimore loaded the bases only to come away with one run as the Marlins' bullpen danced out of danger each time.
"We had some trouble cashing them in today," said catcher Ryan Lavarnway, who went 0-for-4. "We had some good at-bats, but we couldn't push them across."
The O's loaded the bags with one out in the seventh on a Chris Davis double and walks to Everth Cabrera and Delmon Young. But Marlins starter Brad Hand came on to force Steve Pearce into a 5-4-3 double play.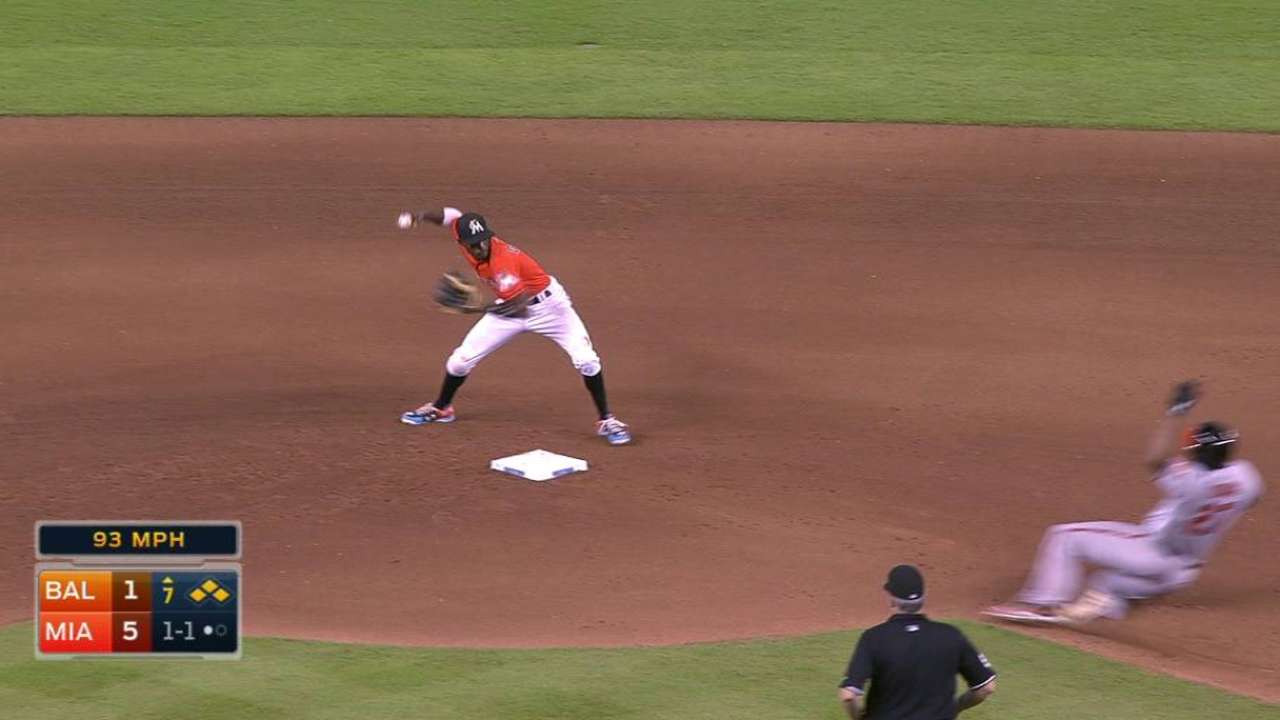 "Stevie hit a ball on the button with the bases loaded," manager Buck Showalter said. "If it doesn't go right at the third baseman, we might get back in it there."
The O's then packed the bags in the eighth with Manny Machado's double, David Lough's infield single, and Adam Jones' base hit. Davis drove in one run on an RBI groundout to make it 5-2, but Lavarnway -- after a Cabrera walk to reload the bases -- bounced out against Sam Dyson to end the threat.
In all, the Orioles, who collected just six hits, left eight runners on base. They also stranded 10 baserunners in Friday's 8-5 win and another 10 runners in Saturday's 1-0, 13-inning loss.
"Offensively, it's been a challenge for us," Showalter said. "The first thing you do is tip your hat to their pitching. But it's one of those times of year where you really have to challenge yourself as a manager, and as a teammate, and as a staff, to trust the track record of your people that we know are capable of hitting better."
Steve Wilaj is an associate reporter for MLB.com. This story was not subject to the approval of Major League Baseball or its clubs.