White Sox look to turn things around on trip
Club goes 2-5 on homestand; LaRoche calls recent play 'embarrassing'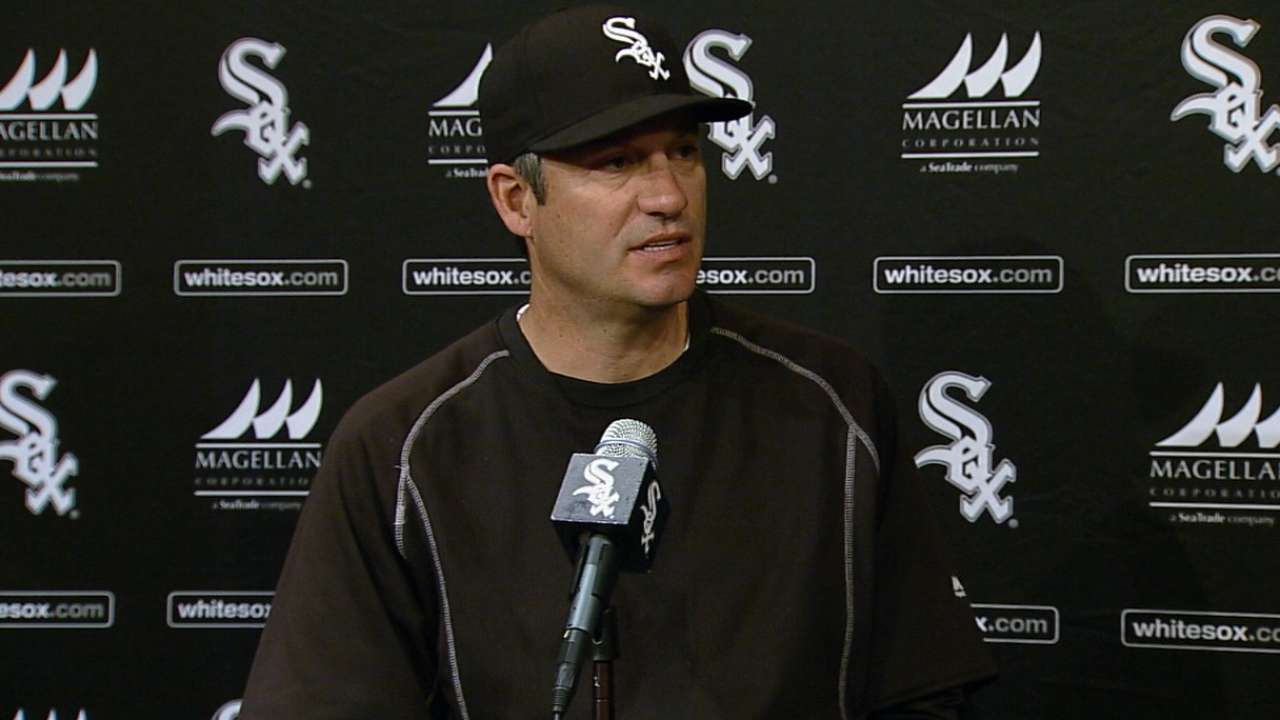 CHICAGO -- Remember back to Monday night at U.S. Cellular Field, when Corey Kluber and Chris Sale engaged in an edge-of-your-seat pitchers' duel, the White Sox emerged with a 2-1 victory in 10 innings and moved over .500 with their sixth straight win?
It wasn't that long ago, a little more than 120 hours to be exact. But after an 8-1 loss to the Twins before 30,180 Sunday afternoon, that near-perfect battle seems to be an eternity removed.
In fact, the White Sox followed up a 5-1 road trip to Milwaukee and Oakland with a 2-5 homestand within the American League Central against Cleveland and Minnesota. That basic math spells out a .500 team, or a bit below at 19-22 currently.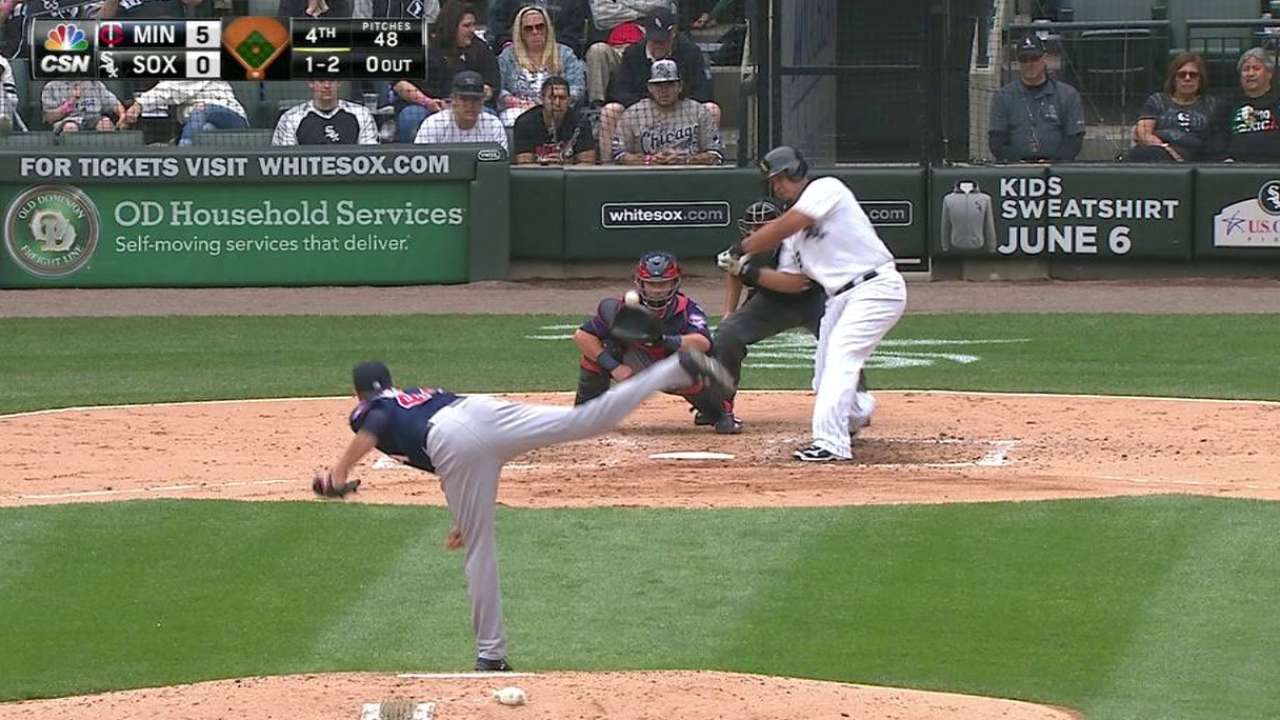 "Extremely frustrating," said White Sox first baseman Adam LaRoche, who has become a voice of reason for this underachieving team. "We are not just getting beat, we are beating ourselves and making good pitchers look great. It's embarrassing."
"They outplayed us, and we just didn't play well," White Sox manager Robin Ventura said. "That much was pretty evident."
Brian Dozier homered to lead off Sunday's game against Jose Quintana, and aside from Jose Abreu's first homer since May 9 coming in the fourth, it didn't get any better. Dozier's first of two homers means the White Sox have been outscored 34-13 this season in the opening inning.
Yes, the White Sox have recorded 13 comeback wins, but that formula doesn't work very long.
"We just need some good things to happen to get some momentum going," LaRoche said. "We've been behind too many times in ballgames, missed opportunities early. Fortunately, we've hung in there because we've come back and won quite a few of those games, but you can't rely on that all the time. We need to start doing it early because, right now, we are not doing it at all."
Adam Eaton, who simply missed a Joe Mauer line drive to center that sparked a four-run fourth in support of Kyle Gibson, believes the clubhouse experience possessed by veterans such as LaRoche, David Robertson and Melky Cabrera, to name a few, eventually will serve as a guiding light to move this team in the right direction. Life certainly doesn't get any easier for the White Sox, who begin an 11-game, four-city road trip Monday in Toronto sitting last in the AL Central by percentage points.
Then again, maybe this sort of bonding experience is just what the White Sox need. One way or another, much more will be known about this team by the time it returns home on June 5.
"I don't think anybody wants an off-day right now," said LaRoche of the extended road trip. "No, we want to get out there and get back on track. I'm not worried about that. That can be a good thing."
"We're headed to Toronto and it's a tough road for us, but at the end of the road, you can have a tough road and good things will happen," Eaton said. "We're excited to get out on the road and see what we're made of."
Scott Merkin is a reporter for MLB.com. Read his blog, Merk's Works, follow him on Twitter @scottmerkin and listen to his podcast. This story was not subject to the approval of Major League Baseball or its clubs.