Astros' offense getting it done in 7th or later
Houston leads the Majors with 81 runs scored after the 6th inning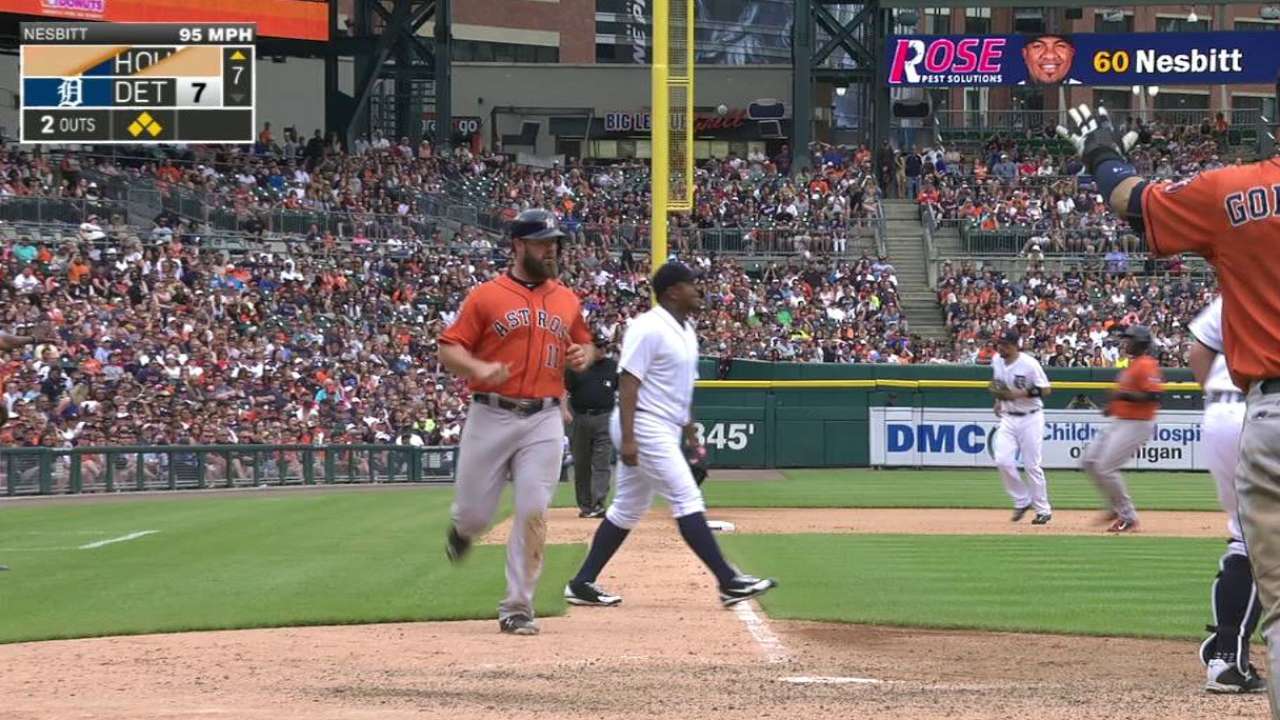 DETROIT -- When the game gets late, the Astros get going, and it happened again Sunday against the Tigers.
Jason Castro's two-run single in the seventh and Marwin Gonzalez's RBI single in the eighth gave the Astros 81 runs scored in the seventh inning or later this year, which is the best in the Majors. The next closest team is Oakland with 70 runs.
Houston's late runs on Sunday also gave the Astros a 10-8 win, as they split the four-game series after dropping the first two.
"After the way the series began with two tough losses, to leave here 2-2 against a really good team is a good result," Astros manger A.J. Hinch said. "We played well, which I was happy with. We fought back when we were behind. We held on when we were ahead. Those are big characteristics of a team that's mending well together."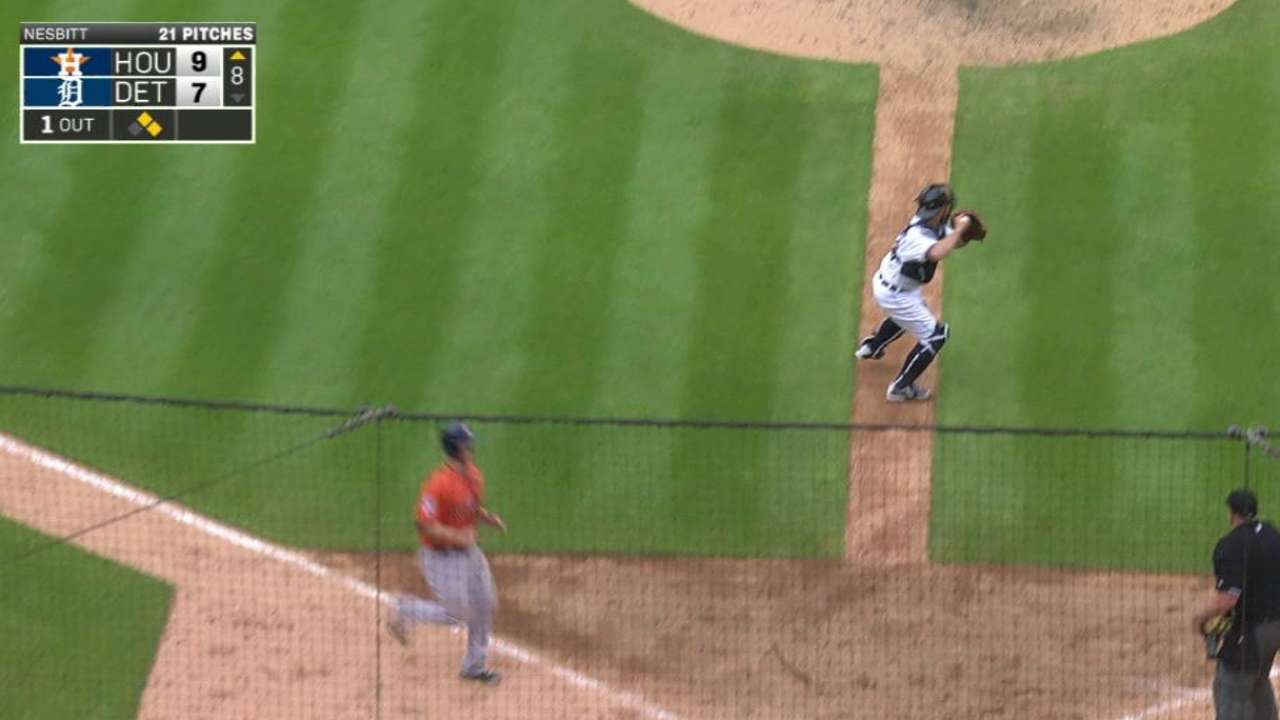 Castro came up with the bases loaded and two outs in the seventh after two singles and a walk. He fell behind 1-2 in the count, but worked it back to a full count, and the eighth pitch of the at-bat was a low-and-inside fastball that Castro took to right field, scoring two.
Because the bases were loaded, the Tigers weren't able to shift much, and Castro took advantage.
"We had hit into their shift a couple different times, but with the alignment of the baserunners, they couldn't over-shift the way they normally do, and that went right into the area," Hinch said.
The Astros were trailing, 7-3, entering the sixth. But they tied it with two home runs in that inning, took the lead in the seventh and added another run in the eighth.
In total, the Astros scored eight runs in the seventh inning or later in the four-game series in Detroit.
It was Houston's first win when trailing by at least four runs since a 5-4 comeback against the Texas Rangers on May 14, 2014.
Chris Vannini is a contributor to MLB.com. This story was not subject to the approval of Major League Baseball or its clubs.