Erasmo runs into trouble in 6th
Righty pitches longest outing this season but gives up three-run homer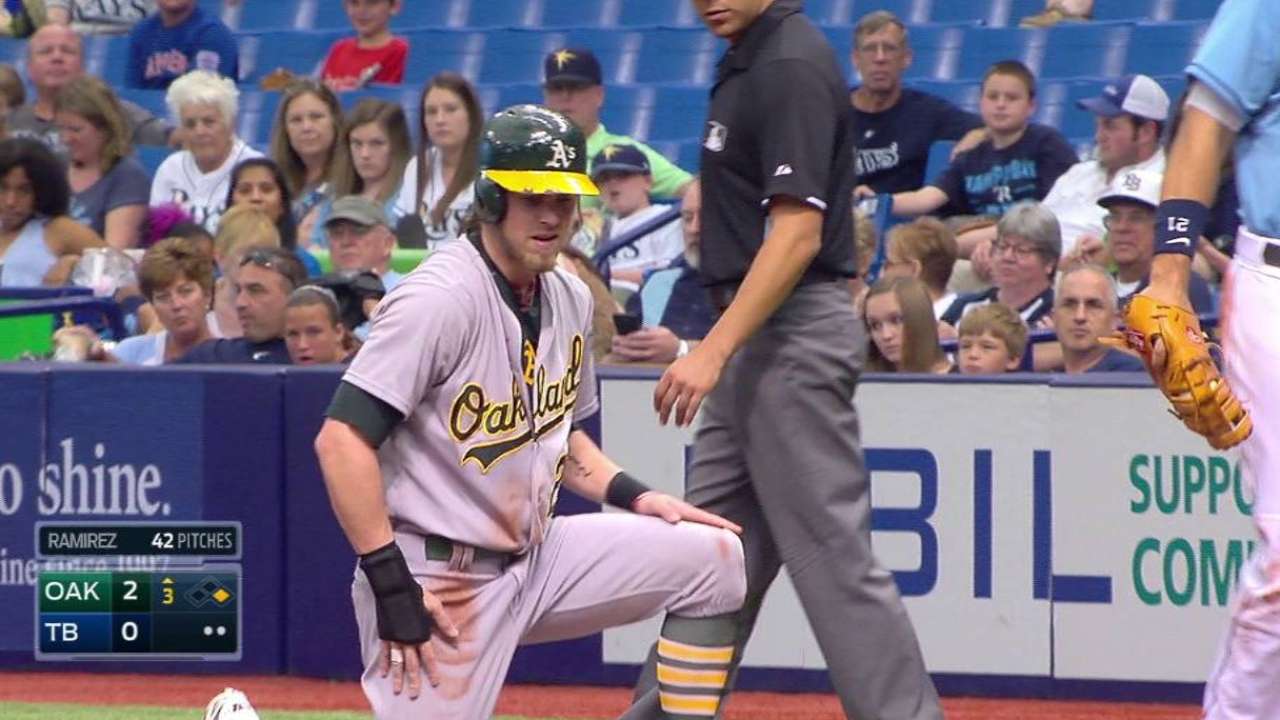 ST. PETERSBURG -- Pitching deep into games has been a theme all season for the Rays starters. While some have done so, others have not.
Erasmo Ramirez has been one in the latter category. Leading into Sunday's 7-2 loss to the A's, the right-hander had not logged more than five innings in any of his four starts.
The good news came in the fact Ramirez pitched six innings Sunday. Unfortunately, bad news also came with Ramirez venturing deeper into the game: He allowed three runs in the sixth.
To that point, Ramirez had surrendered just two runs in his first five innings. Trouble arrived from the outset in the sixth.
Stephen Vogt drew a walk to start the inning before Ramirez hit Billy Butler with a pitch. One out later, Mark Canha connected for a three-run homer to left that put the game on ice at 5-0.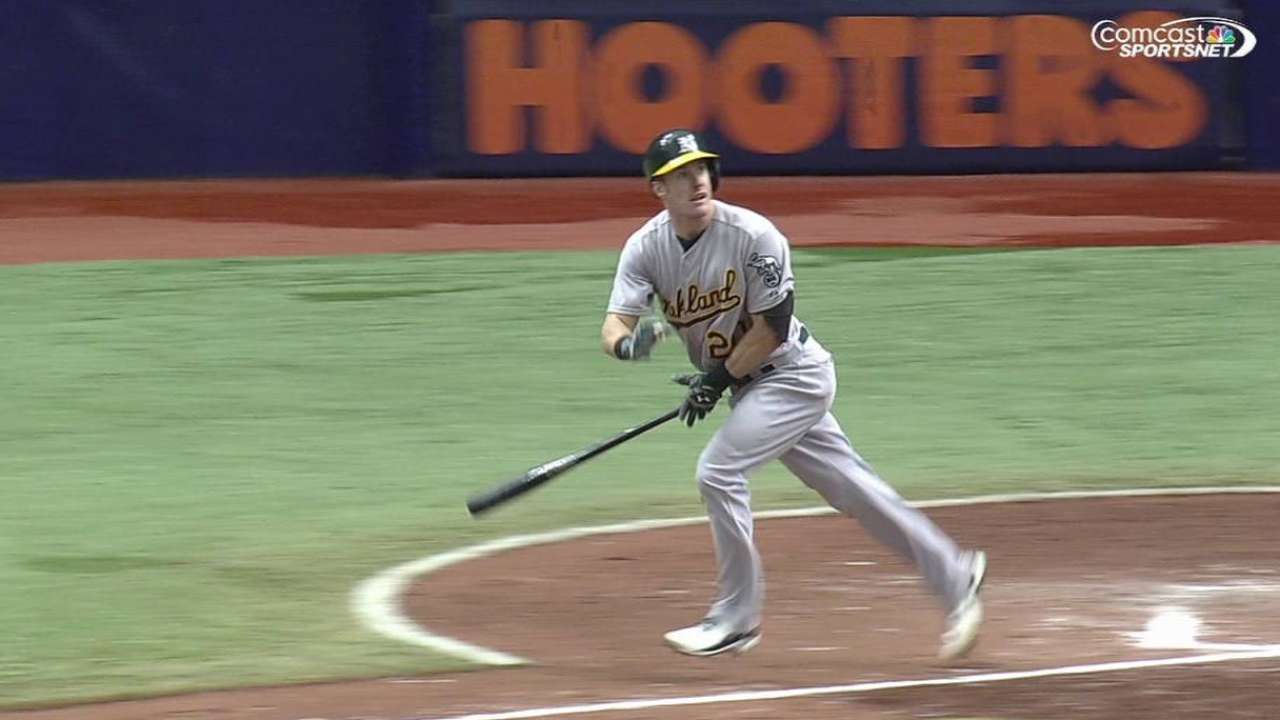 "Two quick runs and kind of the dagger, the three-run homer by Canha, that's it," Rays manager Kevin Cash said.
Ramirez said he "just lost command."
"I tried to be so perfect with my breaking ball, and instead of just throwing it into the strike zone, I tried to locate it, and I didn't, so I get myself in trouble," Ramirez said. "I just miss one pitch, and he takes advantage of that."
Bill Chastain is a reporter for MLB.com. This story was not subject to the approval of Major League Baseball or its clubs.