Slow start, tough breaks mar Ventura's line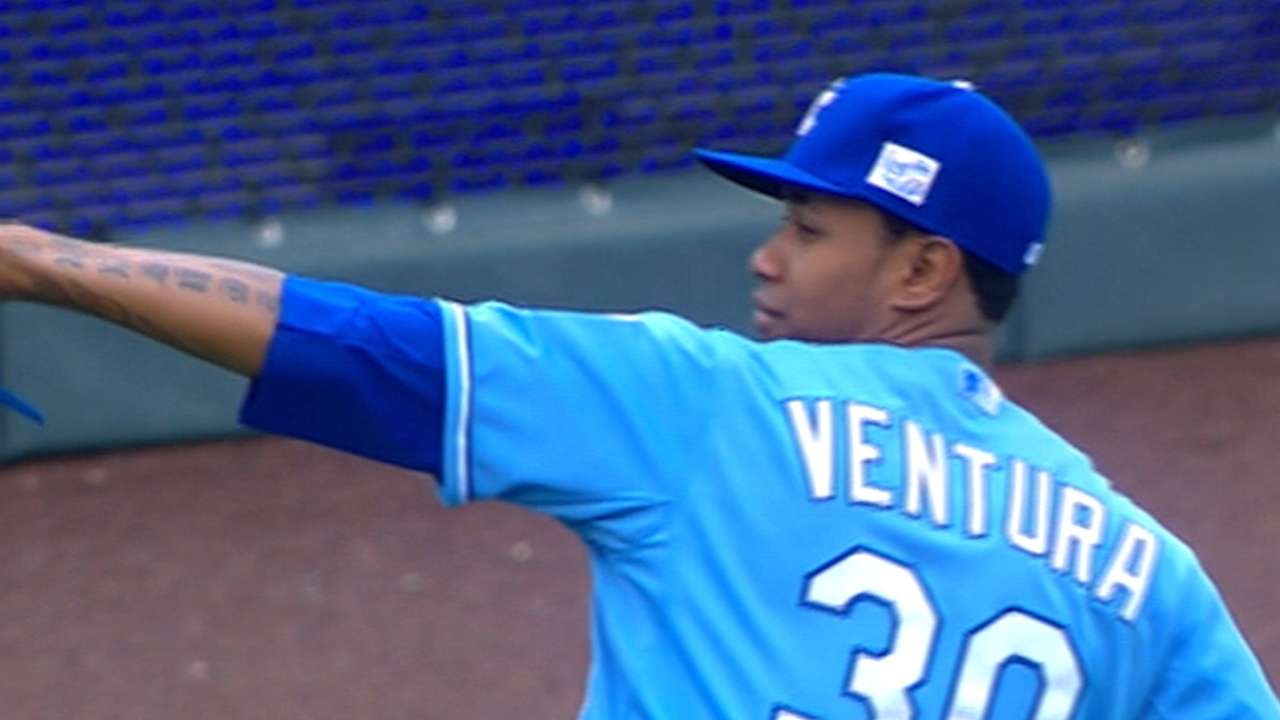 KANSAS CITY -- Just because right-hander Yordano Ventura started off a little rocky in Sunday's 6-1 loss to the Cardinals doesn't mean Royals manager Ned Yost didn't like what he saw.
In fact, Yost only really saw one pitch from his ace he didn't like.
"He was just missing. There were some pitches I thought could go either way that resulted in walks," Yost said. "The one bad pitch he made all day was he pulled a changeup to [Matt] Carpenter up and in, and he hit it down the line [for a homer].
"After that first inning, I thought he threw the ball awesome."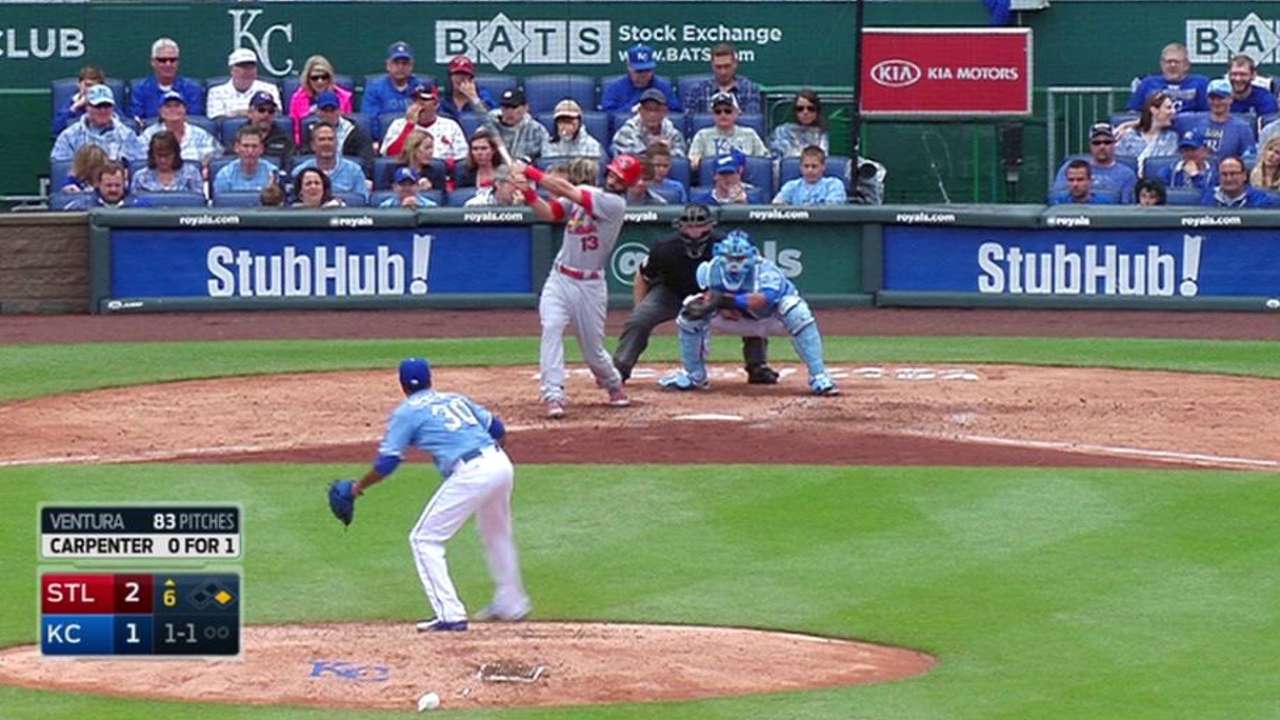 After walking the first two batters and giving up back-to-back RBI hits in the first inning, Ventura recovered to retire the next 14 batters he faced before giving up a leadoff single to Kolten Wong in the sixth inning, setting up Carpenter's homer.
"All day, the changeup felt good and I tried to go down and away with it," Ventura said through interpreter Jeremy Guthrie of the pitch that led to Carpenter's homer just inside the foul pole. "That was one I just pulled inside, and Carpenter was able to get the barrel on it."
Ventura, who needed just 88 pitches for seven shutout innings in Tuesday's win over the Reds, allowed four earned runs on five hits and two walks with seven strikeouts while falling to 3-4 on the season.
But while Sunday's performance looked more like the Ventura who gave up five earned runs and a homer in 3 1/3 innings in a 5-0 loss to Oakland on April 18, he said he has felt more confident in the six starts he's made since.
"The last couple have been very good, being able to get very deep into the game, seventh inning, try and save the bullpen arms that have been so good for us," Ventura said. "Those have been very positive things."
Jordan Wilson is an associate reporter for MLB.com. This story was not subject to the approval of Major League Baseball or its clubs.