'He's back': Jansen shows dominant self in return
Dodgers closer reports no issues after notching back-to-back saves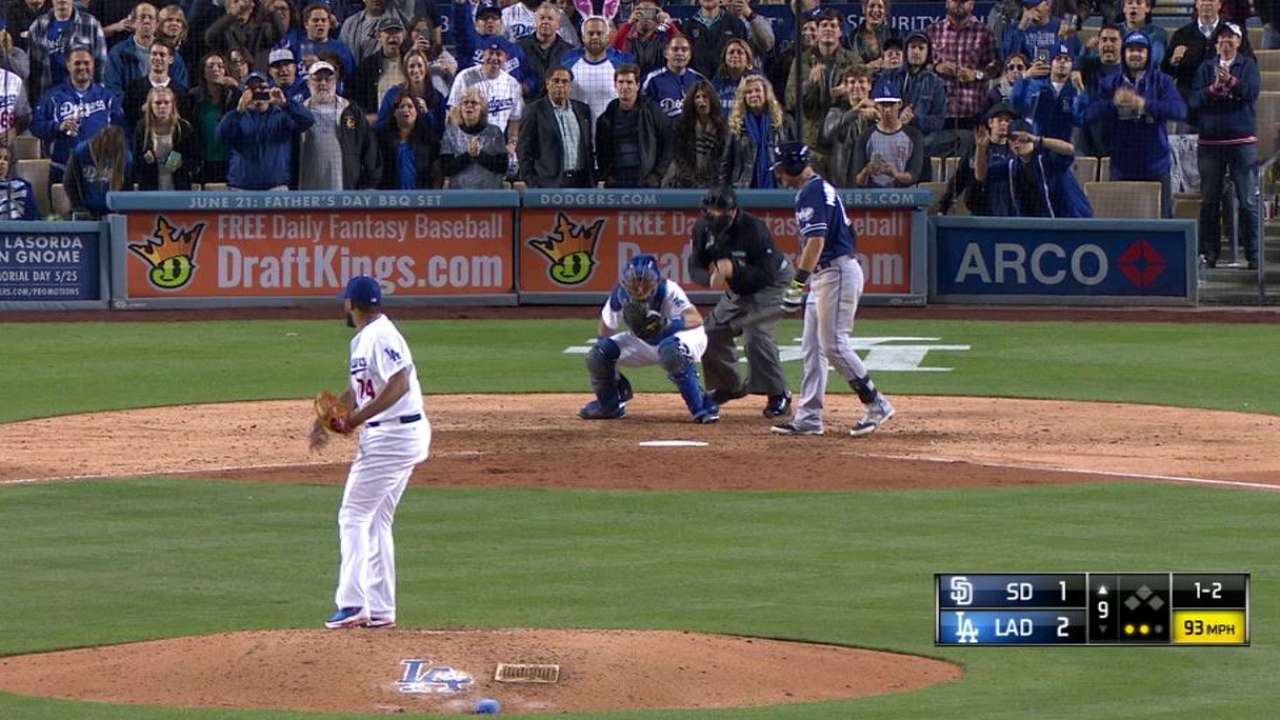 LOS ANGELES -- After pitching in back-to-back nights for the first time this season, Dodgers closer Kenley Jansen is fully healthy, according to manager Don Mattingly.
"He's back. We don't have any handcuffs on him or anything else," Mattingly said. "He's a no-restrictions guy for us right now."
Jansen slammed the door against San Diego on both Friday and Saturday night and said he didn't feel any unusual soreness in his foot on Sunday.
"It's finally healing and I feel great," said Jansen, who had been out of commission since mid-February after having surgery to remove a growth in the bone of his left foot.
"I just got to be careful with how it goes," Jansen said. "I've definitely got to be cautious about it and make sure the trainer knows how I feel every day, and be honest with them."
Entering Sunday, Jansen had appeared in four games this season and recorded three saves. He had yet to allow a base hit and had struck out eight in four innings of work. The only batter to reach base against Jansen was via a wild pitch on a strikeout in his season debut on May 15.
Jansen's return has solidified what has been a shaky back end of the bullpen for Los Angeles. In using a closer-by-committee approach, the bullpen is a combined 7-for-13 in save opportunities this year.
Steve Bourbon is a reporter for MLB.com. This story was not subject to the approval of Major League Baseball or its clubs.