ICYMI: Offense left stunned as Friars fall in LA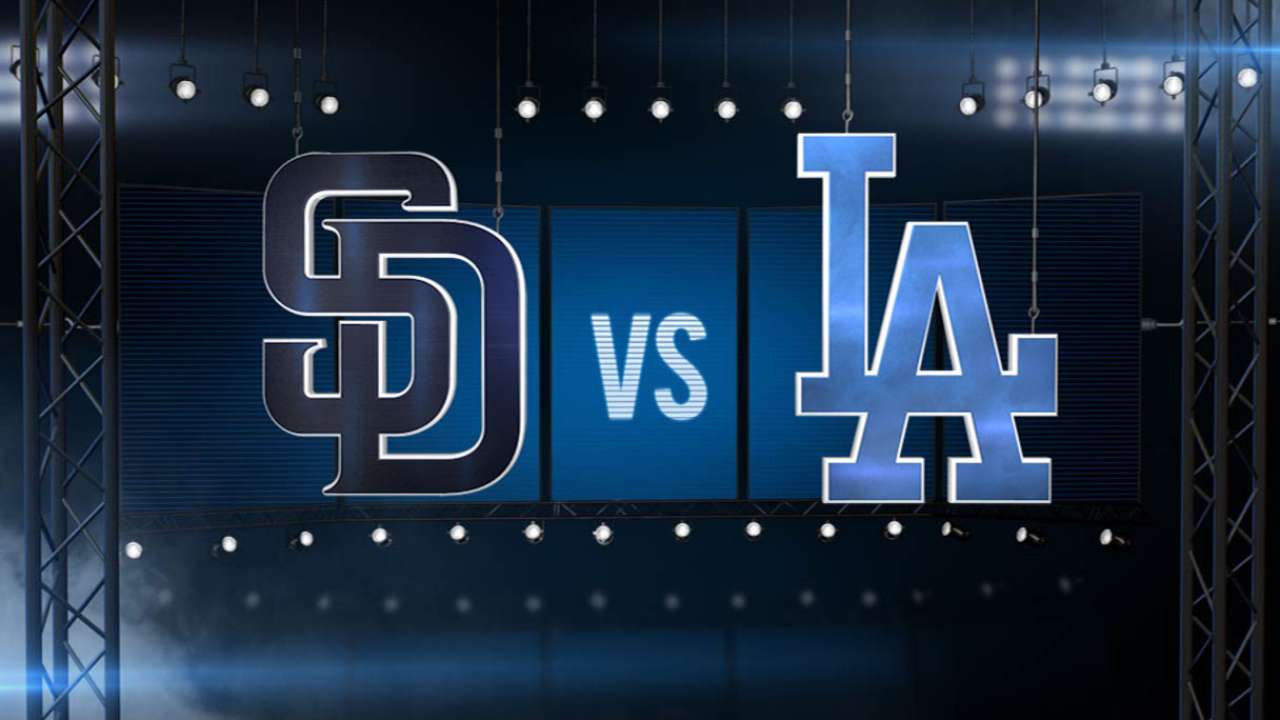 For the fifth start in a row, a member of the Padres' starting rotation threw a quality start -- after starter Ian Kennedy pitched beautifully on Saturday night. Kennedy allowed only two earned runs, while striking out six over six innings, but was given no run support in his endeavor against the Dodgers. The Padres managed to collect only one hit against Mike Bolsinger and were unfortunately shut out, 2-0.
The lone Padres baserunner of the night, Yangervis Solarte, opened up the game with a ground-ball single into center field. Solarte was quickly erased by a double play, and the Friars would go on to be handcuffed at the plate for the remainder of the evening. While the offense was nowhere to be found, the Padres' pitching continued to show signs of improvement, as Kennedy's quality start was handily complemented by relievers Kevin Quackenbush and Frank Garces. Quackenbush and Garces pitched two scoreless innings in relief, collecting a combined three strikeouts along the way.
The Padres close out their three-game series against the Dodgers on Sunday, sending ace James Shields to the mound looking to prevent a series sweep. In case you missed it, here are some stories and highlights you may not have seen from Saturday:
Padres post-game recap: Kennedy takes tough loss as bats baffled in LA
Spangenberg makes a solid barehanded play: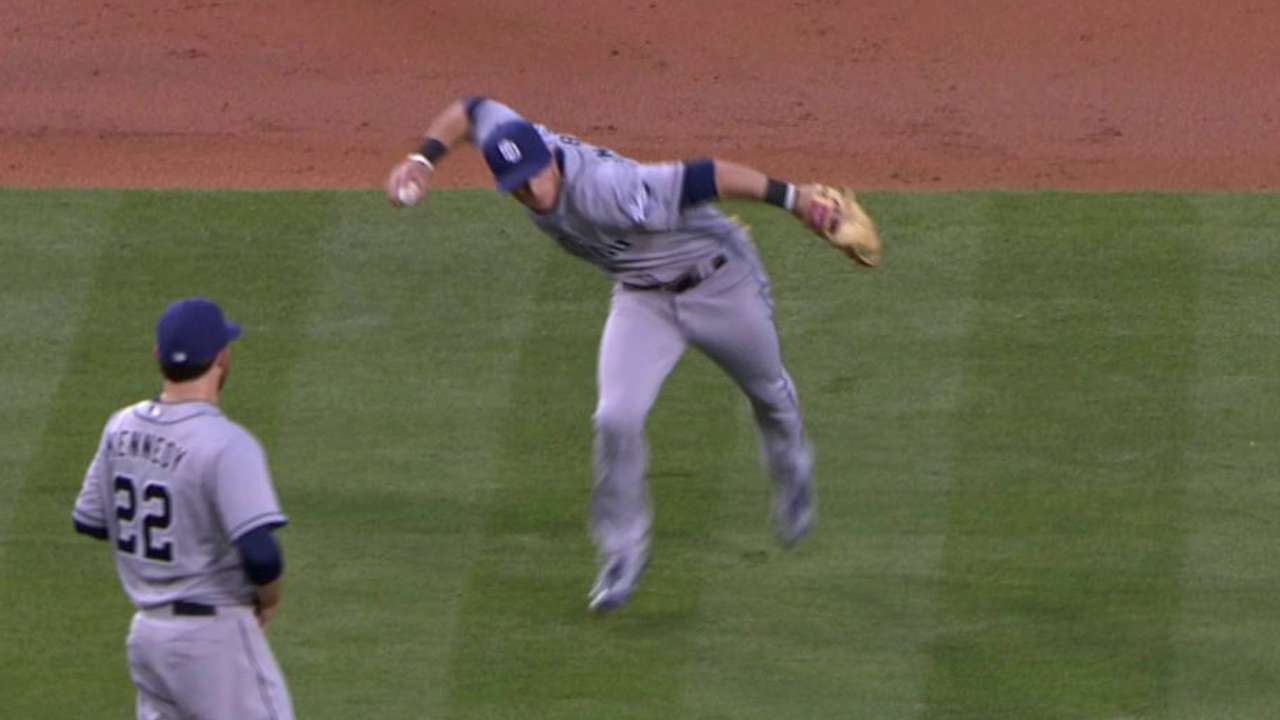 Kennedy strikes out Ethier to end the sixth: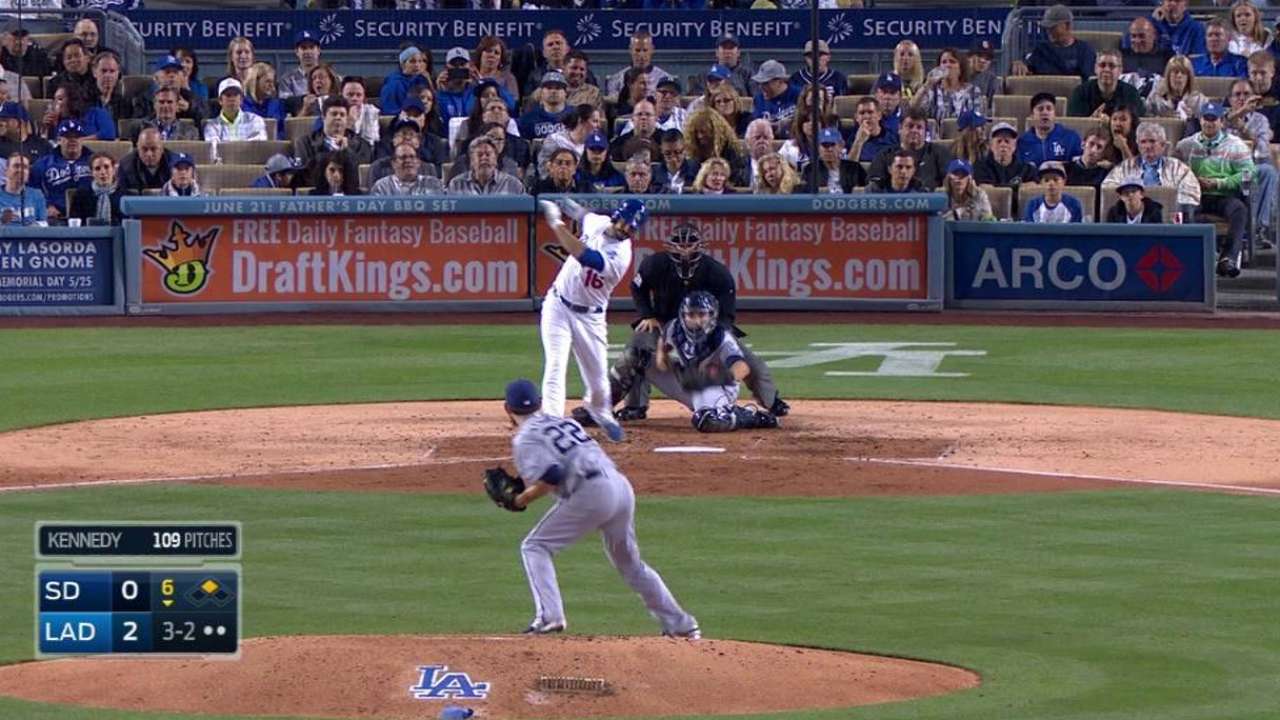 Southpaw signed off waivers to bolster depth: Padres claim lefty De Le Rosa for Minor League depth
Things may look bleak, but action is needed: Clock already ticking on Padres' season
Down on the farm: Wallace, Pena lead El Paso to sweep
Buddy's Bullets: Black talks about Middlebrooks at short, injury updates on Alonso, Morrow, Johnson and Myers
Game Note Highlights: Game Notes @ LAD (05.23) Friars Send Kennedy to Snap Skid
Looking forward: Friar Forecast: Shields eyes 6-0 in faceoff with Frias, Dodgers