Kang's emergence gives Bucs defensive versatility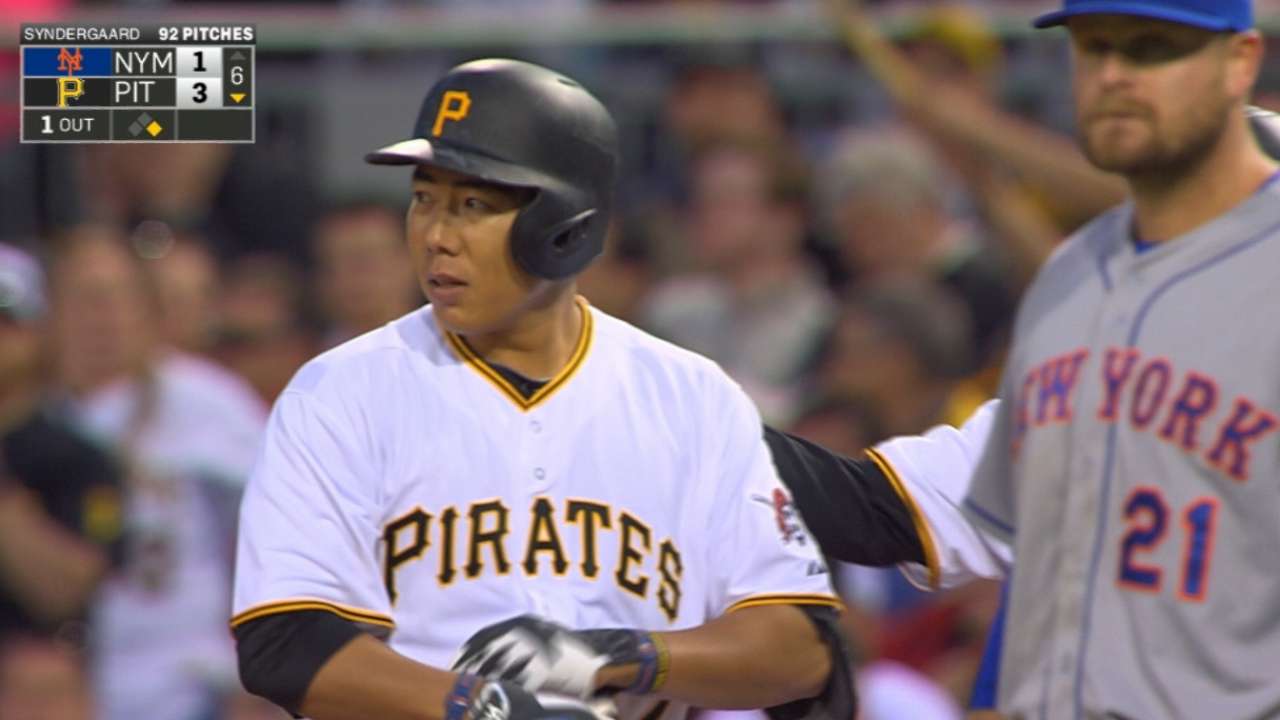 PITTSBURGH -- During Spring Training, the Pirates set a few smaller goals that, they believed, would help push them toward their ultimate goal of getting back to the postseason.
They wanted to add depth, become a more versatile team and keep their stars fresh enough to stay productive throughout a long, grueling season.
The emergence of infielder Jung Ho Kang has helped them accomplish all of the above.
With Kang, Josh Harrison, Jordy Mercer and Neil Walker, the Pirates have four infielders for three spots. But they've been able to move around Harrison lately, giving manager Clint Hurdle more options when writing out his lineup every day.
"We wanted to give Clint the opportunity to rest regulars when he felt it was appropriate and maybe be a little bit more proactive about it this year than teams typically are in general," Pirates general manager Neal Huntington said Sunday afternoon.
"We may still need to make some changes as the season goes on, but as we sit here right now, he's got some options that maybe he hasn't had or I haven't given him in the past."
Minor League updates
• Right-hander Nick Kingham, the Pirates' No. 6 prospect, is still awaiting a second opinion on his elbow. Kingham left his start for Triple-A Indianapolis on May 6 with what the team labeled "right elbow soreness."
The Pirates hope to receive that second opinion this week.
• Right-hander Tyler Glasnow, the Pirates' top prospect, was placed on the Minor League disabled list this week with a sprained right ankle. Glasnow sustained the injury earlier this month, skipped a start and didn't feel comfortable in his return to the mound.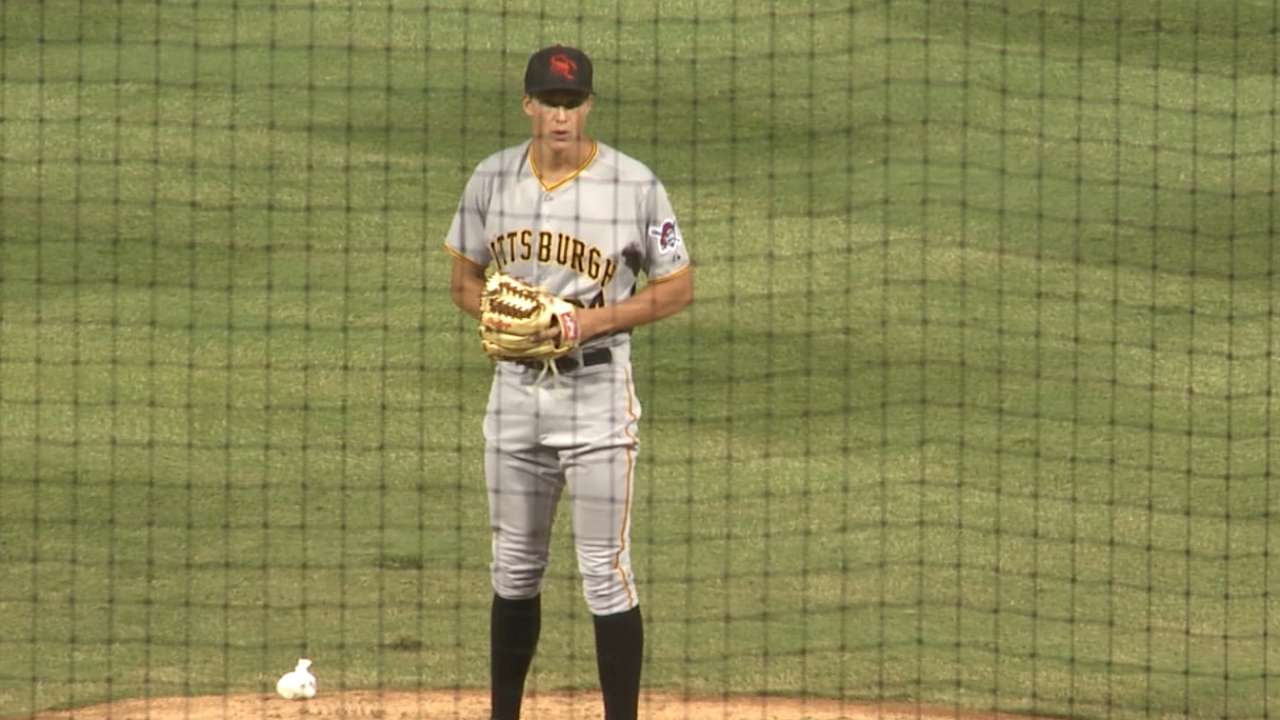 "The final test was a game," Huntington said. "In that game, he just didn't feel that it was where he needed it to be. So rather than push through it, we pull the plug, get him off it."
• Right-hander Jameson Taillon, the Bucs' No. 2 prospect, threw a two-inning simulated game Saturday as he continues to work his way back from Tommy John surgery. Taillon made his first game appearance earlier this month, throwing an inning in extended spring training.
• First baseman Josh Bell, Pittsburgh's No. 3 prospect, is batting .322 with a .401 on-base percentage for Double-A Altoona, but he's only hit one home run. It would be an understatement to say the Pirates aren't worried about Bell's bat.
"Absolutely zero concern to us," Huntington said. "We want him to be a really good hitter, and we believe the power that's in there will show itself. The worst thing that a young hitter can be asked or told is to hit with more power."
Adam Berry is a reporter for MLB.com. Follow him on Twitter at @adamdberry. This story was not subject to the approval of Major League Baseball or its clubs.