MLB.com Columnist
Tracy Ringolsby
Lincecum freakishly good again after reboot
Two-time NL Cy Young Award winner successful despite diminished stuff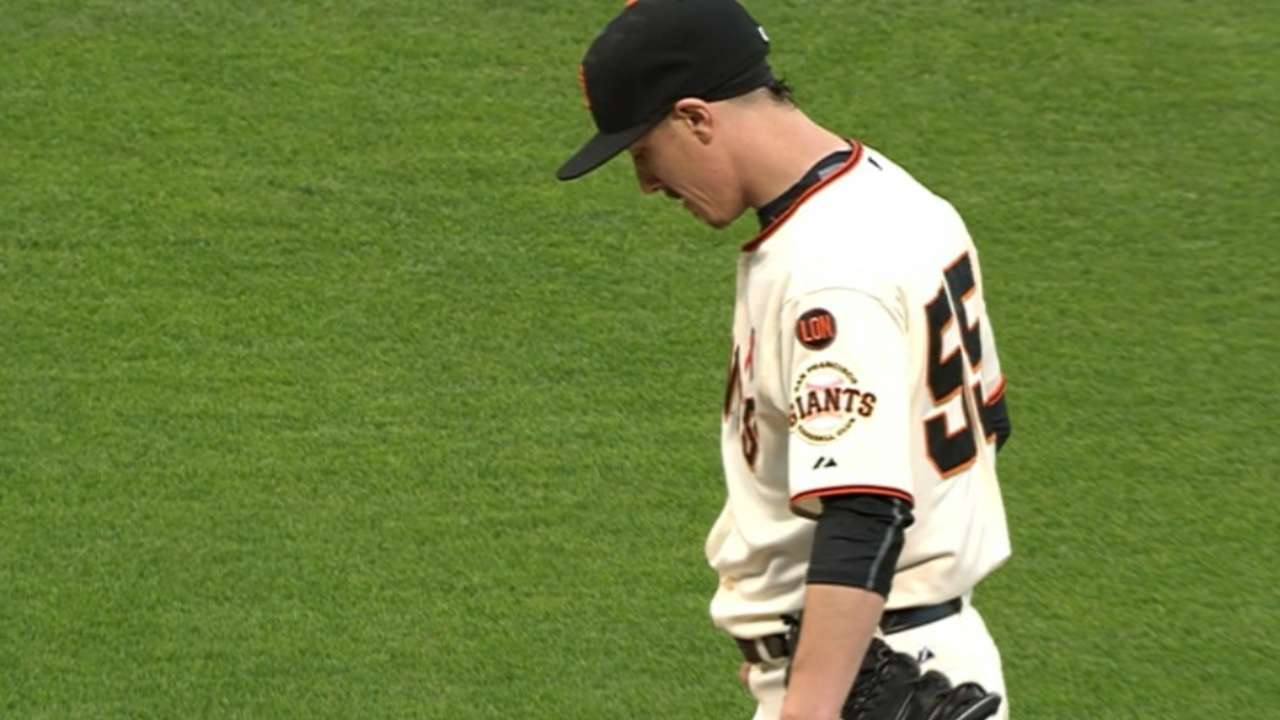 DENVER -- Reality finally settled in.
Giants right-hander Tim Lincecum has made the transition from overpowering hitters to understanding the art of pitching. He is again combining with lefty Madison Bumgarner to give the Giants a top-flight 1-2 punch at the top of their rotation.
It wasn't easy.
For three years, Lincecum was in denial. He arrived in the big leagues in May 2007, six weeks shy of his 23rd birthday. The No. 10 overall Draft selection in 2006, he had only 13 games of Minor League experience. Still, he immediately overpowered big league hitters.
Lincecum won the National League Cy Young Award in 2008 and '09 -- his first two full seasons in the Majors -- and he finished in the top 10 in voting the next two years.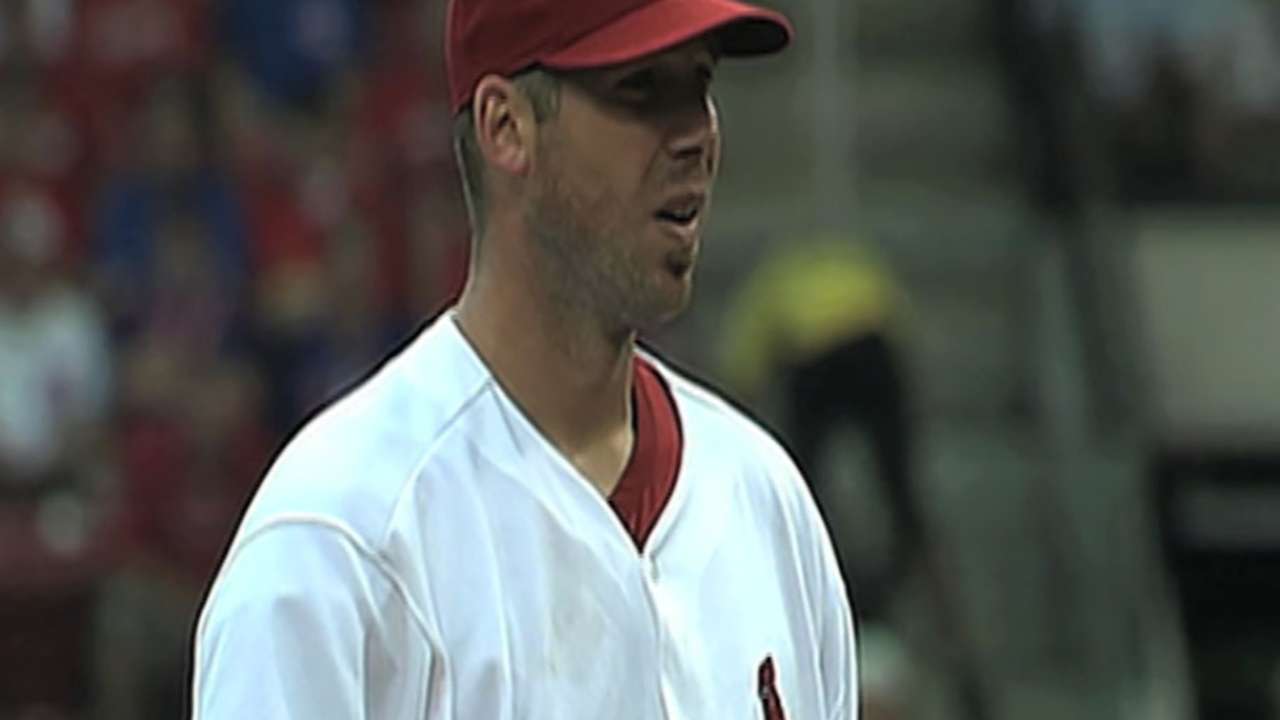 "The Freak" arrived at AT&T Park as a power pitcher, and he wasn't about to change.
Until this season.
After three years of fighting and failing, Lincecum is comfortable with what he is rather than trying to cling to what he was.
He will take the mound against the Brewers at Miller Park on Monday afternoon having been a key factor in the Giants rebounding from a 4-10 start to the season. Lincecum is not only 4-2 with a 2.08 ERA in his first eight starts of the season, but he's been getting better. He has allowed only three earned runs in 25 2/3 innings over his past four starts.
He is smiling again.
"I have come to grips with the pitcher I am this year," Lincecum said. "I don't know what I'll be next year, but I know that along the way I can make adjustments."
And Lincecum now knows he can win, like he did when he first arrived in the big leagues, even if the style has changed.
"The mental approach is the biggest thing," Giants pitching coach Dave Righetti said. "He knows he is not going to throw in the mid-90s, and he is comfortable with it. He's not seeking it [when he is on the mound] like the last few years. He is comfortable knowing what he needs to do to pitch and win."
The lesson didn't come easy.
In Lincecum's first four full big-league seasons (2008-11), he was a combined 62-36 with a 2.81 ERA. He had a 1.17 WHIP, averaged 9.97 strikeouts per nine innings, 3.11 strikeouts per walk, 0.55 home runs per nine innings and 10.9 base runners per nine innings.
OK, he is 5-foot-11, and statistical analysis says sub-6-foot right-handers have a low success rate. But Lincecum, in part because of his limberness, wasn't a normal pitcher. He was a dominator, and he loved it.
Pitching, however, is all about adjustments.
And when it came time to adjust, Lincecum resisted, until this year.
After a combined 32-38 record the past three seasons, during which his ERA rose to 4.76, his WHP rose to 1.39, the strikeout-to-walk ratio slipped to 2.26, home runs per nine inning rate jumped to 1.05, and his baserunners per nine innings were 12.78, Lincecum knew changes had to be made.
"All the work in the offseason with my dad negated the doubt," Lincecum said. "I had to freshen up. I had to reboot myself."
Most of all, he had to make concessions to the grind of pitching in the big leagues. He had to accept the fact he could still be successful, even if he wasn't overpowering.
"Obviously it was an ego thing," he said. "No one wants to believe his stuff will diminish."
Most mortals, however, aren't Nolan Ryan, who was still challenging hitters with fastballs and winning the battles in his mid-40s. "It takes a lot to come to grips with that," Lincecum said. "There's a little more concentration on each pitch. It's about grinding through the inning. When you are throwing 95 miles per hour you don't think you have to do that.
"As time goes on, you find different ways to get outs. You come to grips you are not the same guy you once were."
And, as Lincecum realizes, you learn that you can be a different type of pitcher and still be successful.
"It is about locating that pitch," said Righetti. "When you lose some [velocity], it's tough at first. It doesn't come back. That doesn't mean you aren't good. It means you adjust. Obviously [Lincecum] can do it."
That's been apparent each time Lincecum has taken the mound this season.
Tracy Ringolsby is a columnist for MLB.com. This story was not subject to the approval of Major League Baseball or its clubs.