Souza exits in 3rd; Cabrera, Loney also injured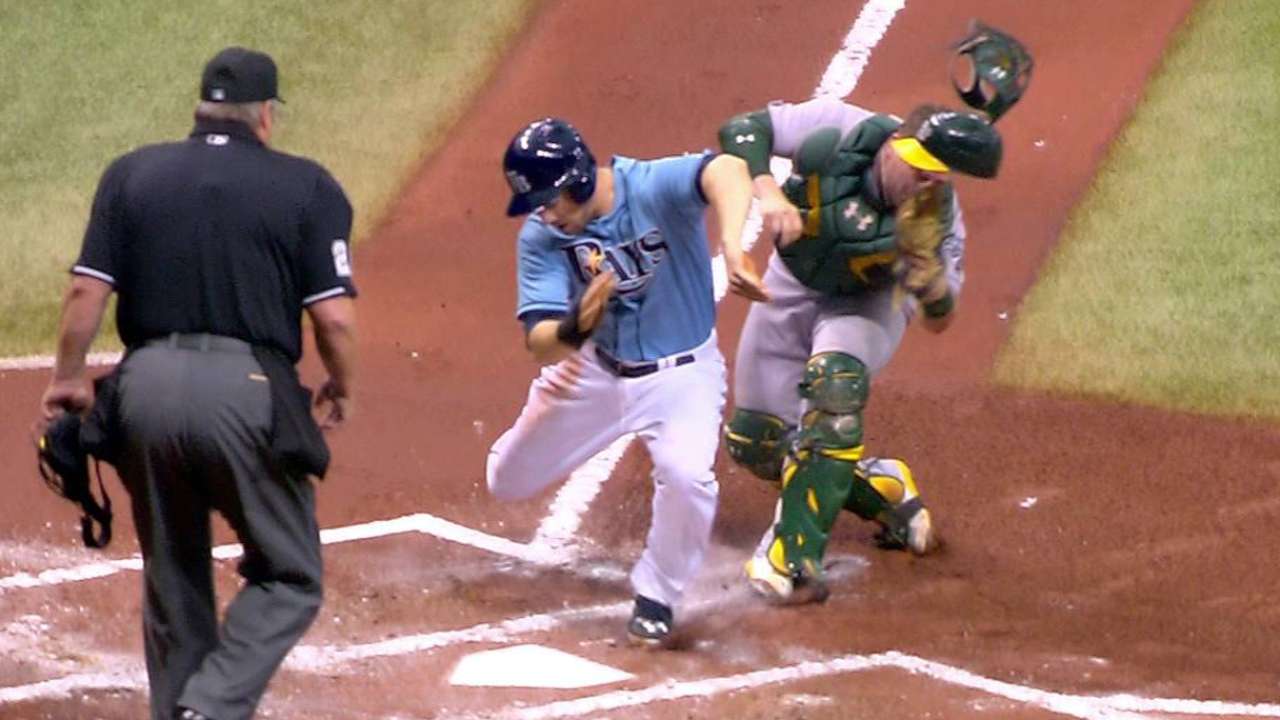 ST. PETERSBURG -- Outfielder Steven Souza Jr., shortstop Asdrubal Cabrera and first baseman James Loney all left Sunday's game dinged up.
Souza left the game with a sprained left wrist, Cabrera suffered a mild left groin strain, and Loney incurred a left hand injury.
Souza and Cabrera are listed as day to day. Souza said X-rays proved negative, but he added he will have a precautionary MRI on Monday.
Loney said he injured his middle finger. He will be further evaluated on Monday.
Souza came away injured after running into A's catcher Stephen Vogt while trying to score in the first inning, but he did not leave the game until he was hitting in the third.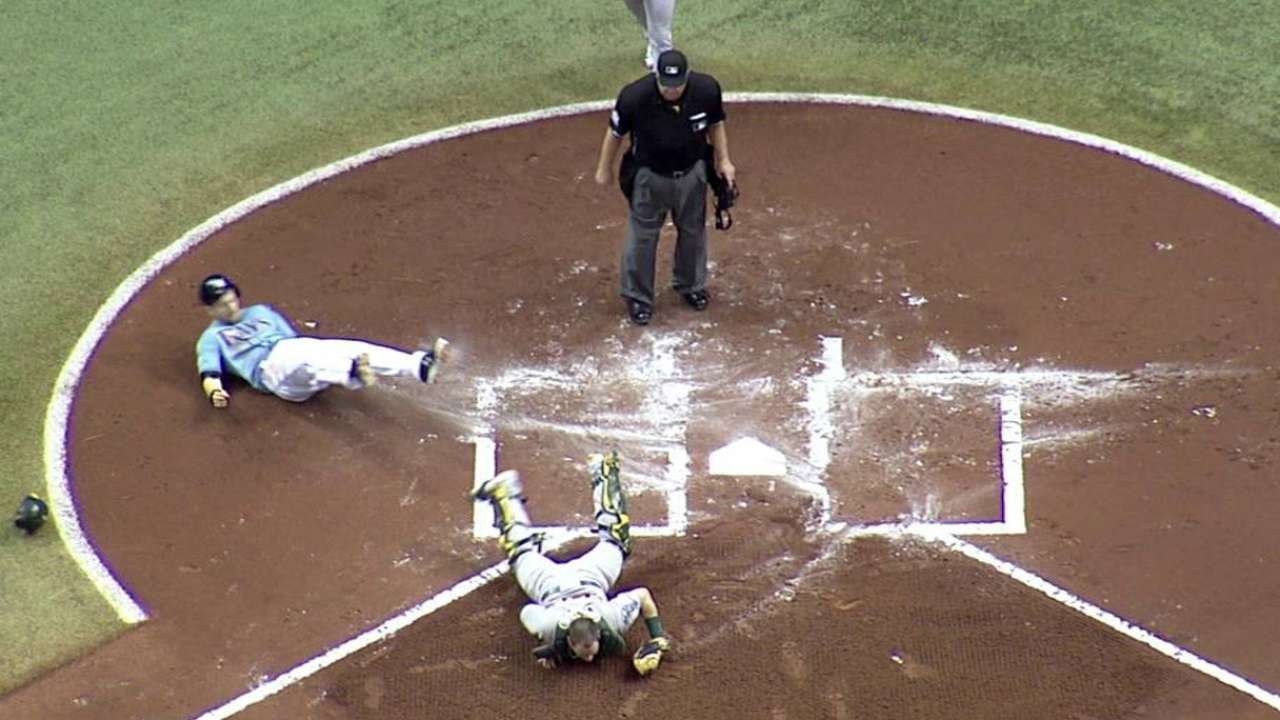 "On the collision, I kind of felt something and figured it would just go away," Souza said. "Took some swings on deck. It was lingering a little bit, but noting too severe. ... I don't think I can tell anything right now, it's too soon. We'll look at it tomorrow and go from there."
Cabrera came up limping after running the bases.
"I feel a little sore, but it's more tightness," Cabrera said. "I think I'll be all right in a couple of days."
Loney hurt himself sliding head first on a double steal in the eighth, but he played defense in the ninth. He said the finger "swelled up" after that.
Bill Chastain is a reporter for MLB.com. This story was not subject to the approval of Major League Baseball or its clubs.