Bastardo struggling, but still an important piece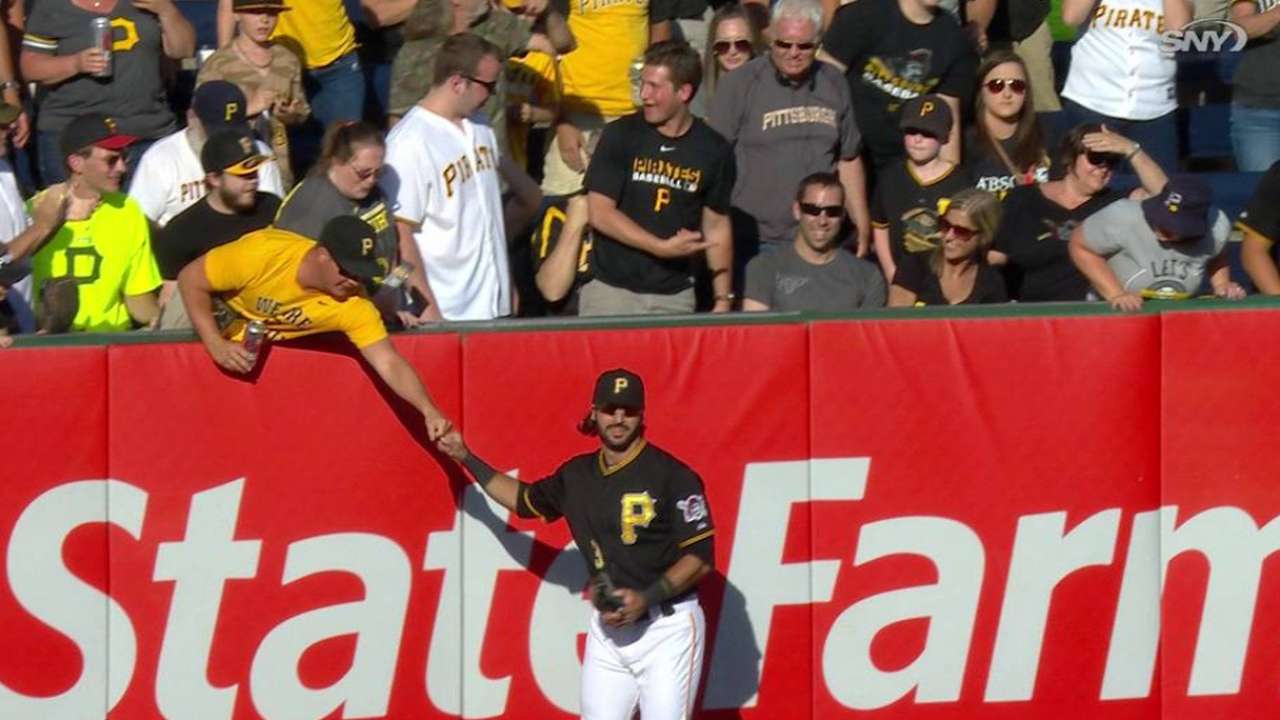 PITTSBURGH -- With a home run surrendered in each of his last two appearances entering Sunday, Pirates reliever Antonio Bastardo hasn't been precise recently, and it's not going unnoticed.
Bastardo, who Pittsburgh acquired in a trade from the Phillies in December, hasn't been the normally reliable left-hander he was in Philadelphia. After serving up the game-winning homer in Wednesday's 13-inning loss to the Twins, Bastardo allowed another on Saturday in cleanup duty in the Pirates' 8-2 win over the Mets.
"He's worked through some situations where he wasn't as sharp as we've seen in the past," Pirates manager Clint Hurdle said.
Bastardo, who has a 5.56 ERA in his first 16 relief appearances this season, hasn't been used in "high leverage" situations as much because "other guys are doing a better job at it," Hurdle said.
But Hurdle also said Bastardo's pitches -- minus the home runs -- have looked "crisper and firmer," and he will look to give the southpaw more opportunities in due time.
"He's a guy we have to stay with," Hurdle said. "I feel like he's going to be a very important part of our bullpen moving forward. We've got to give him some rope."
Around the horn
• The Pirates had faced a left-handed starting pitcher just five times this year entering Sunday, and every time, Corey Hart was in the starting lineup.
But not Sunday.
With Pittsburgh squaring off against Mets southpaw Jon Niese, Hurdle went with fellow right-handed hitters Jose Tabata in right field and Sean Rodriguez at first base. Hart is 1-for-20 with nine strikeouts as a starter, and his batting average is .194.
"Other guys are swinging the bat better right now," Hurdle said. "We'll find another -- a different -- opportunity for Corey to get in. You can't play them all."
• After manning third base 99 times and first base just five times last season, Pedro Alvarez hasn't played anywhere but first in 2015, and it's been a growing process.
Alvarez has five errors on the season, but Hurdle said the 6-foot-3, 250-pounder is improving.
"[In practice] he replicates every play that can be made, other than the throw to home, and some days we do that," Hurdle said. "With every throw and every rep, you hope that there's a little confidence building."
John McGonigal is an associate reporter for MLB.com. This story was not subject to the approval of Major League Baseball or its clubs.