Masterson (shoulder) making steady progress
Red Sox righty has upped intensity in bullpen, although he's not ready for rehab start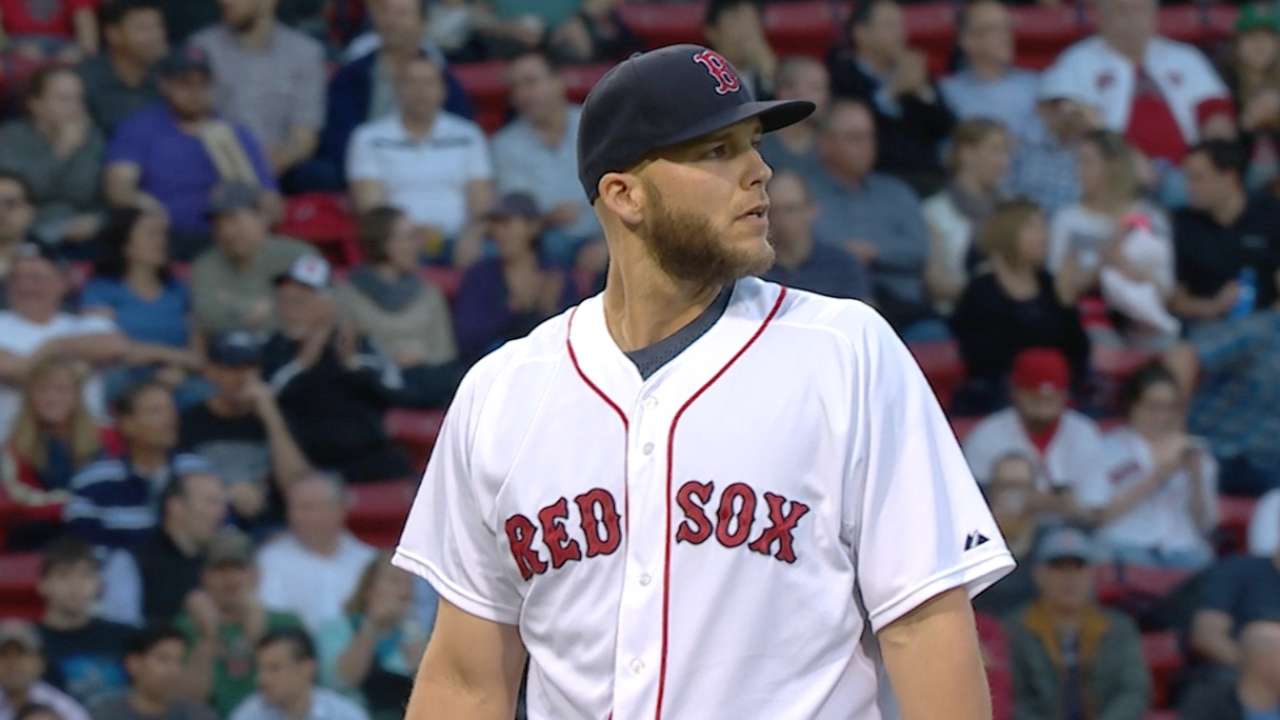 BOSTON -- Red Sox starter Justin Masterson continues making progress while recovering from the right shoulder tendinitis that sent him to the 15-day disabled list on May 13.
On Sunday, manager John Farrell said the Red Sox have not determined when Masterson could begin his rehab assignment. Farrell hinted that the decision could come soon, but it would appear likely that the right-hander will remain on the DL past May 28, his earliest possible activation date.
"He threw a bullpen two days ago," Farrell said. "A pretty intense bullpen. He'll have at least one more. We'll probably get a total of three bullpens before we send him out on a rehab assignment. He's making strong progress in terms of the intensity of the throws, the volume of the throws."
Masterson said he has built up to throwing from 120 feet in his bullpen sessions. In addition to addressing the muscle fatigue with a shoulder strengthening program, the sinkerballer has tried to make some minor mechanical adjustments to his fastball, which has experienced a sharp decline in velocity since 2013.
"Trying to get on top [of the sinker]," Masterson said as he demonstrated the release point in his delivery. "That's the biggest thing, to get behind so we can make sure it's driving [forward]."
Steven Wright, who gave up two runs over 6 1/3 innings in Saturday's win over the Angels, has pitched admirably in place of Masterson. The knuckleballer has spent time as both long reliever and starter with the Red Sox, and that flexibility has allowed him to carve out a role on the Major League club this season.
"It's definitely something that I knew when I converted to throwing the knuckleball," Wright said. "I knew that if I was ever going to be on a big league team that that was going to be my role. I'm all right with that. I accept that. As long as I'm in the big leagues, I'm happy and I'll pitch whenever I need to pitch."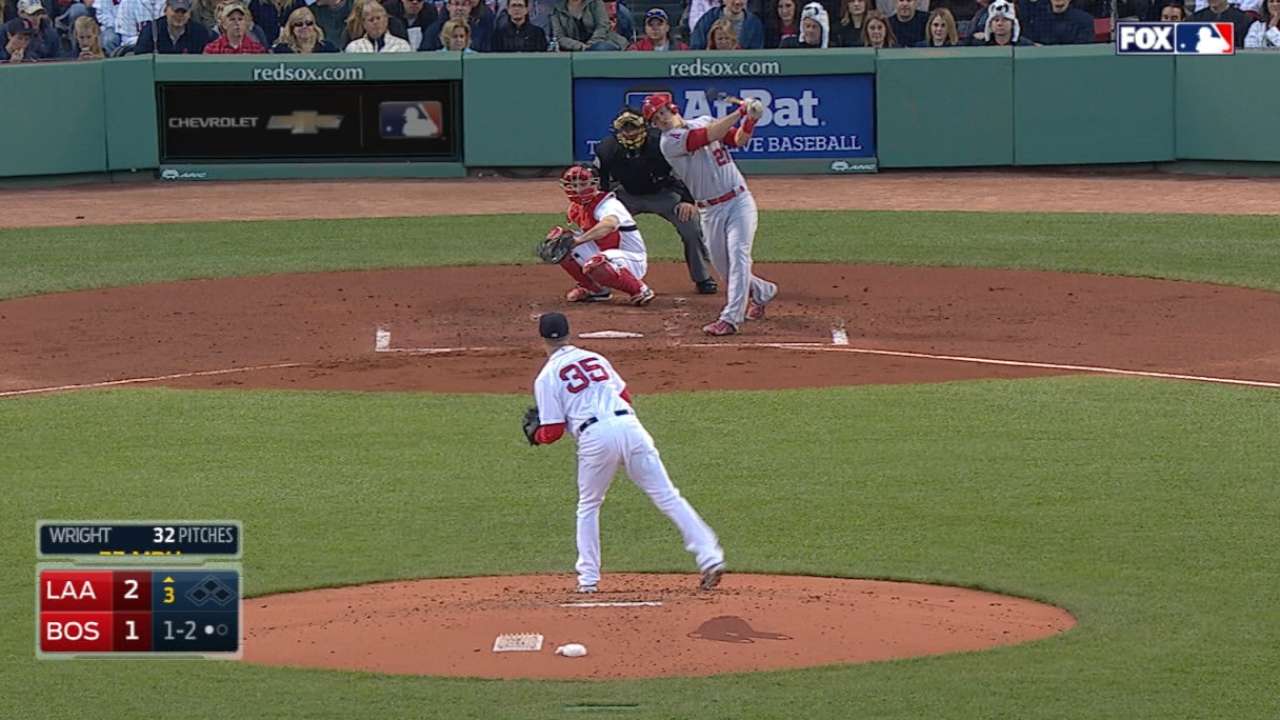 Alec Shirkey is an associate reporter for MLB.com. This story was not subject to the approval of Major League Baseball or its clubs.