Roe tosses two scoreless in O's debut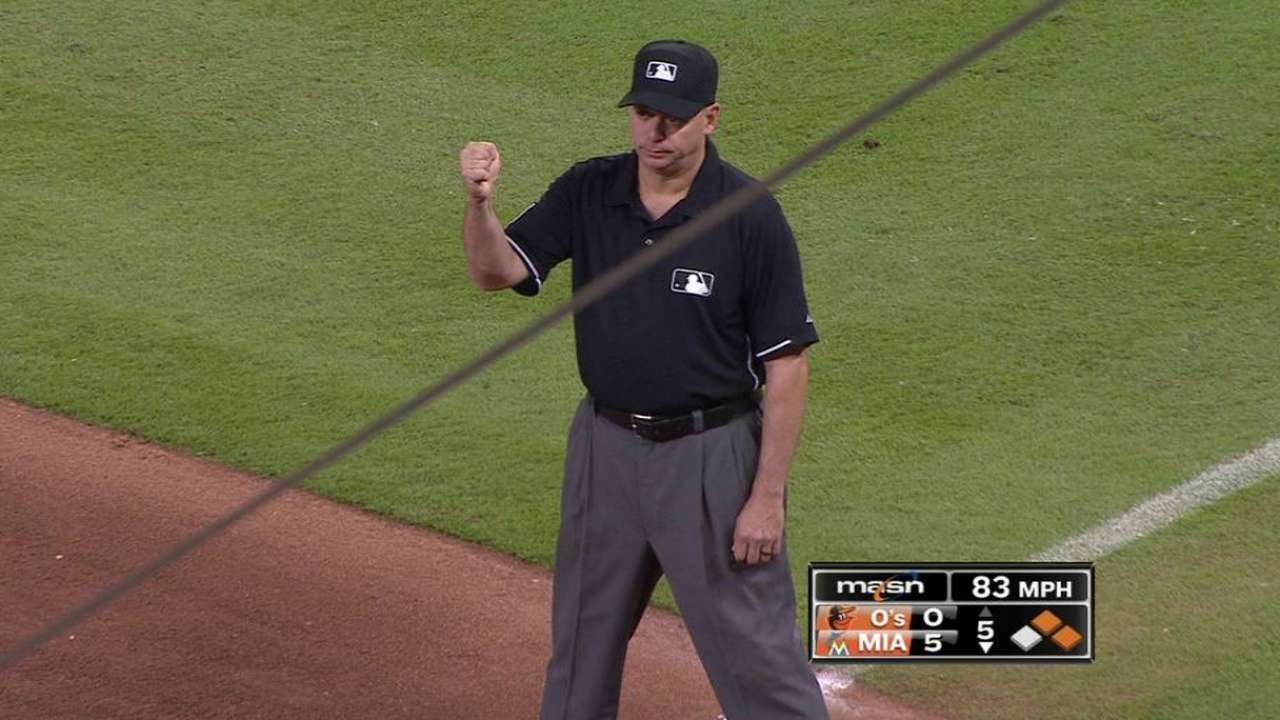 MIAMI -- Baltimore right-hander Chaz Roe, who was recalled from Triple-A Norfolk prior to Sunday's 5-2 loss against Miami, logged two scoreless innings in his Orioles debut.
The 28-year-old came on facing a 5-0 deficit in the fifth inning. He relieved starter Miguel Gonzalez, who allowed five runs in four-plus innings, and struck out two while not allowing a hit.
"That was special," O's manager Buck Showalter said. "Especially that we put him in and he pitched two innings and he only had one day off."
Going into Sunday, Roe had made 24 career big league relief appearances. He pitched 21 games for Arizona in 2013, compiling a 4.03 ERA in 22 1/3 innings, and four games for the Yankees in 2014, allowing two runs in two innings.
"It's always exciting to get that call," Roe said prior to the game. "I'm just happy to be here and I'll do whatever I have to do to help the team."
This season for Norfolk, Roe -- the great nephew of Pittsburgh great Bill Mazeroski -- was 3-1 with a 2.19 ERA. He allowed six earned runs in 24 2/3 innings while striking out 17.
"We really liked him in the spring," Showalter said. "He was a guy we took on every trip and he was another good addition to our depth. I'm happy for him because it's been a long road back for him, too."
As a result of Roe's callup, the O's optioned left-hander T.J. McFarland to Norfolk and transferred lefty Wesley Wright to the 60-day disabled list.
McFarland took the loss Saturday night as the O's lost, 1-0, in 13 innings. He worked one inning and surrendered one run on two hits and two walks. The lefty joined the O's from Norfolk on May 8. He struck out eight in five innings over five appearances.
Wright, meanwhile, was placed on the 15-day DL on April 11 with a left trapezius strain. The 30-year-old made two appearances for the O's prior to the injury.
Steve Wilaj is an associate reporter for MLB.com. This story was not subject to the approval of Major League Baseball or its clubs.