Joseph 'sidelined indefinitely' with concussion
Right-hander Martin scheduled to throw live BP on Monday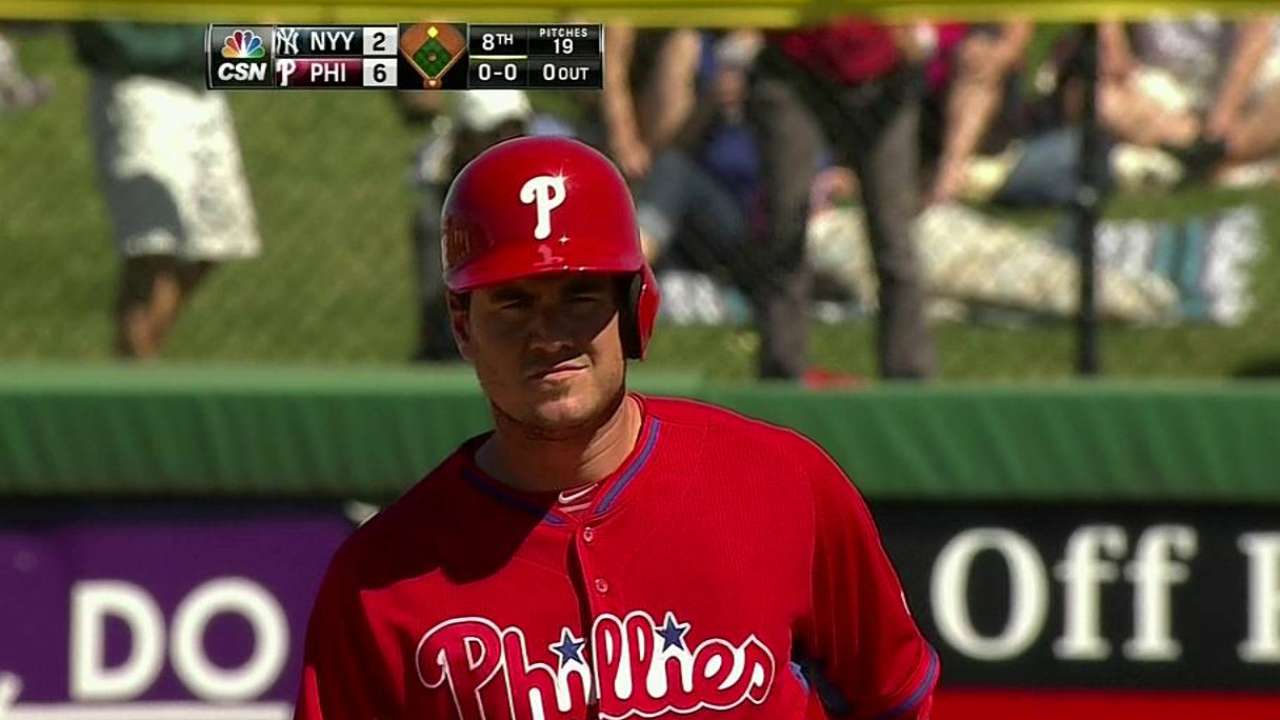 WASHINGTON -- Catcher prospect Tommy Joseph remains "sidelined indefinitely," and will be doing vestibular rehabbing for a recent concussion, the Phillies announced on Sunday. The vestibular system, located in the inner ear, helps contribute to one's sense of balance and coordination.
Injuries, including multiple concussions, have plagued Joseph, 23, in recent seasons. Acquired in 2012 from San Francisco as part of the return for outfielder Hunter Pence, he played in 63 games combined between 2013-14. Joseph is batting .123 in 20 games with Triple-A Lehigh Valley this season.
Right-hander Ethan Martin, who has yet to play in 2015, is scheduled to pitch live batting practice on Monday. The right-hander has been sidelined since April 8 with right shoulder inflammation. Barring any setback, Martin would participate in extended spring training starting on May 30.
Martin, a first-round selection by the Los Angeles Dodgers in 2008, made 15 appearances including eight starts with the Phillies in 2013, finishing 2-5 with a 6.08 ERA. He pitched four innings for Philadelphia in 2014.
Ben Standig is a contributor to MLB.com. This story was not subject to the approval of Major League Baseball or its clubs.