Moose back in lineup after injury scare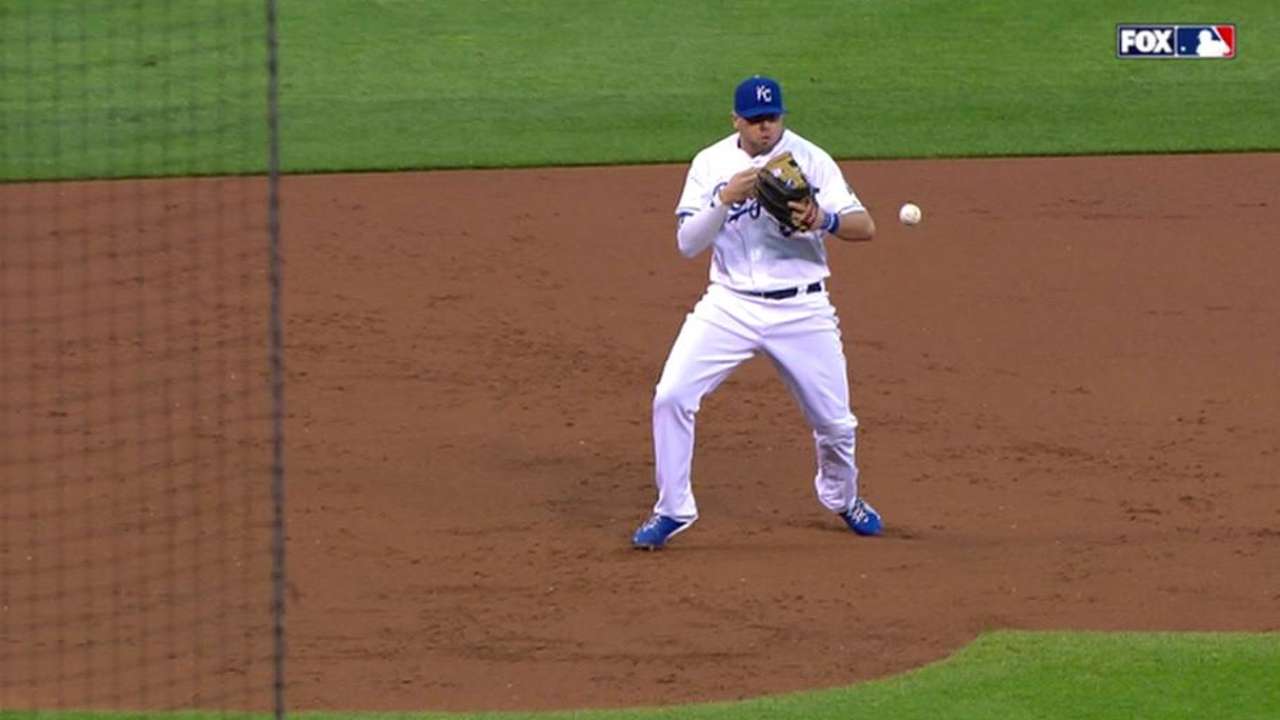 KANSAS CITY -- Mike Moustakas is fine, everyone.
The Royals third baseman was back in the starting lineup for Sunday's series finale after leaving Saturday's 3-2 win over the Cardinals in the fifth inning when he took a high-hop grounder to his left clavicle.
But like Royals manager Ned Yost indicated after the game, replacing Moustakas with Christian Colon was simply precautionary.
"It started to stiffen up on him, and the trainers were really nervous that they needed to get an X-ray of that thing because if it was cracked, even a small crack, and he dove for a ball and broke it, that's eight weeks," Yost said. "All the tests came back negative. He was fine. He's in there today."
The timing couldn't have worked much better for the Royals, who entered a 70-minute rain delay after the top of the sixth inning before the game was called.
"We knew the weather was coming in, and it was a good time to get me out and make sure everything was OK," said Moustakas, who went 1-for-2 at the plate prior to his injury. "Got the X-ray done during the game, and everything checked out.
"Missed one at-bat, [Colon] got in there, got a big knock for us again."
Colon singled with a soft grounder into center field in the fifth for his only at-bat. He is 17-for-60 (.283) with three doubles and four RBIs in 20 games this season.
"If you come to our pregame," Yost said, "pay attention to what Colon does every day. He takes grounders at third, he takes grounders at short, he takes grounders at second. He's in the cage doing all his early work. Every time we have an early [batting practice], he's out there hitting.
"He knows it's tough playing once every 10 days or so, but all you can do when you're in that spot is be ready if you're called upon, and Christian Colon makes sure every single day that he is ready if he's needed."
Jordan Wilson is an associate reporter for MLB.com. This story was not subject to the approval of Major League Baseball or its clubs.