Lobstein to DL with sore shoulder; Machado recalled
Dombrowski says Farmer will start for Tigers on Thursday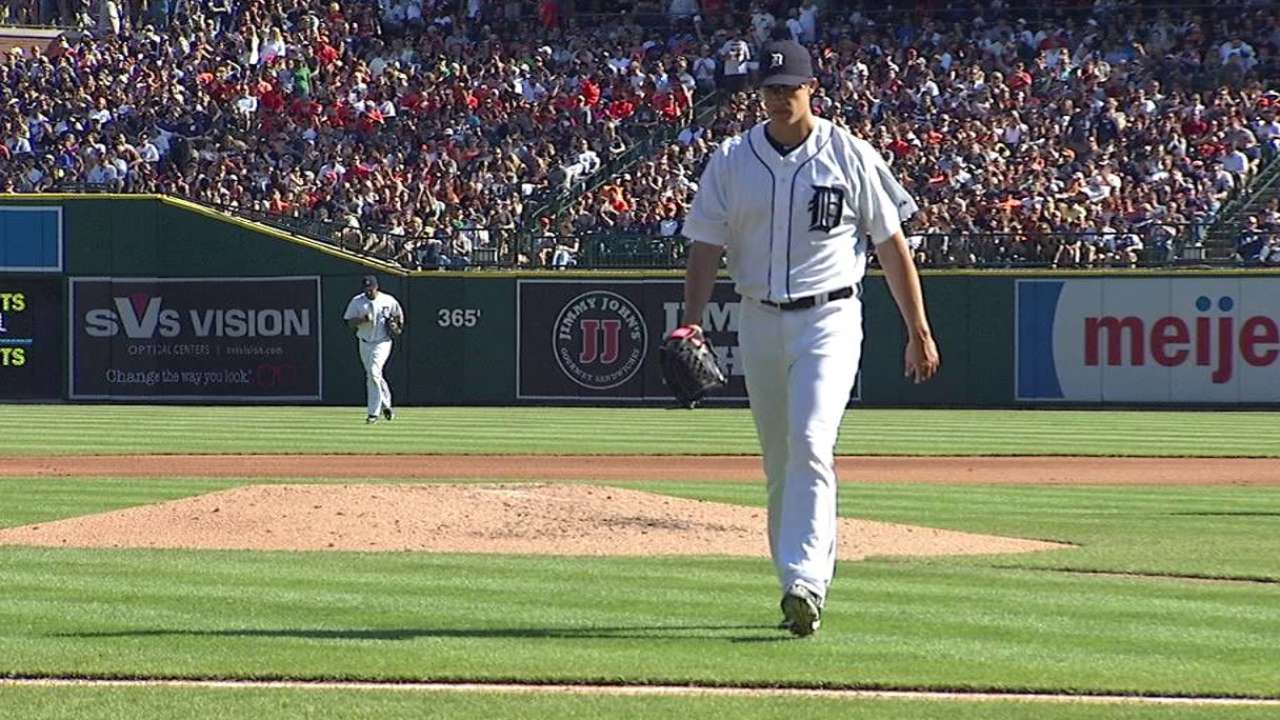 DETROIT -- Kyle Lobstein has been bothered by left shoulder soreness intermittently since the winter, and now it's landed the left-hander on the 15-day disabled list, Tigers general manager Dave Dombrowski announced Sunday morning.
In a corresponding move, shortstop Dixon Machado has been recalled from Triple-A Toledo. The 23-year-old is hitting .274 in 40 games with the Mud Hens. He's ranked as the Tigers' No. 10 prospect, according to MLB.com.
Buck Farmer will start in place of Lobstein on Thursday in Anaheim, Dombrowski said. Farmer, who is 5-1 with a 2.98 ERA with the Mud Hens, made four appearances -- two starts -- with the Tigers last year.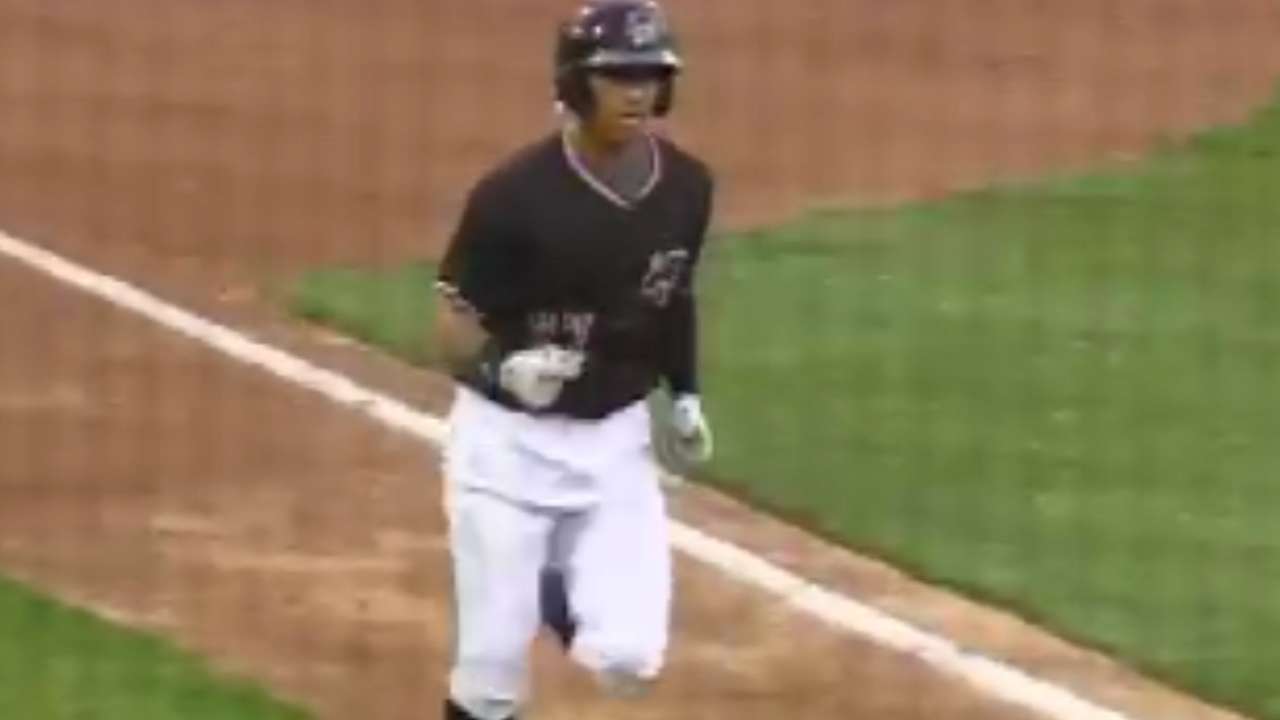 The Tigers will have to make another roster move in the coming days to make space for Farmer, but Dombrowski declined to speculate what it might be.
Lobstein, who started Saturday against the Astros and was pulled after allowing three straight singles with two outs in the sixth inning, had an MRI on Sunday to determine the severity of his injury, and he said it revealed inflammation in his shoulder.
"When you're going into a situation like that, where there's uncertainty, it's definitely going to make you a little nervous," he said. "But the overall prognosis at this point is good. It gives me a little bit of peace of mind knowing it's something we can take care of relatively quickly and easily."
Manager Brad Ausmus said the left-hander's velocity had been down all season.
"In the back of my mind, I thought something might be wrong," Ausmus said.
The Tigers' decision to promote Machado comes a day after starting shortstop Jose Iglesias suffered a left knee contusion when he banged knees with Astros first baseman Chris Carter legging out an infield single. He initially stayed in the game, but was later pulled. An MRI and X-ray revealed no structural damage, but Dombrowski said the organization wanted the extra infield depth from Machado until Iglesias could return.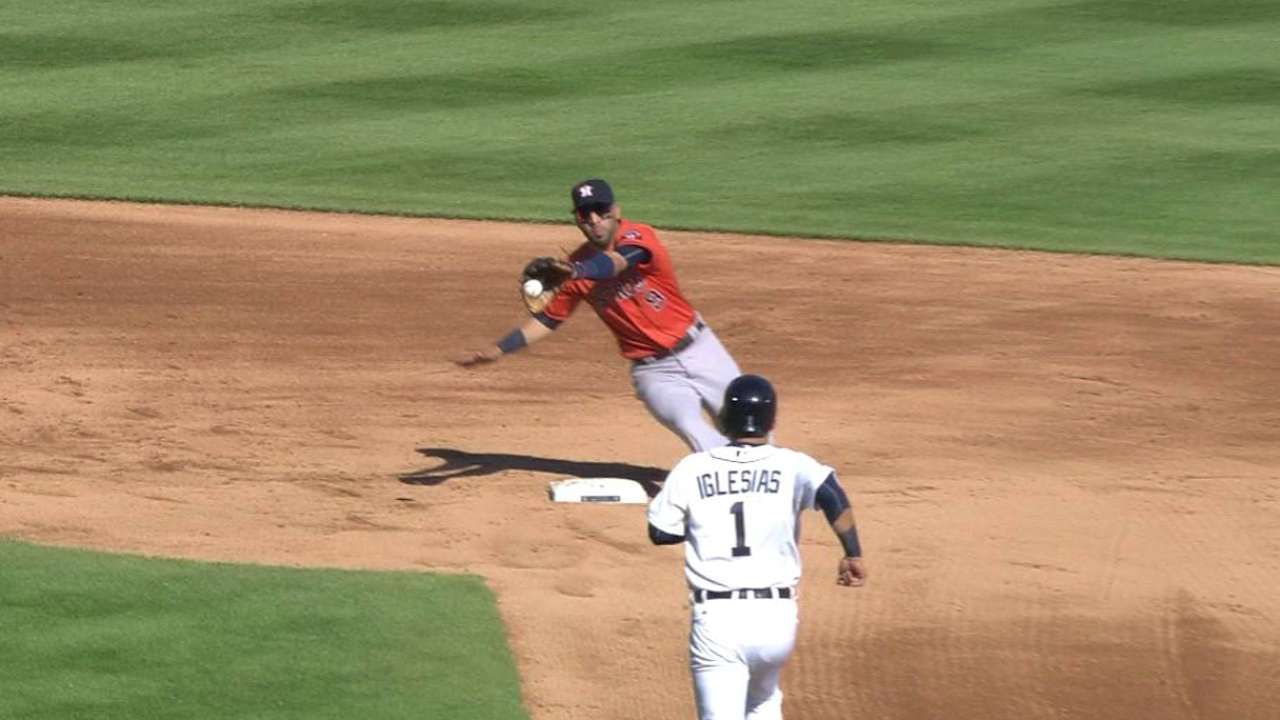 "With Iglesias being down a day or two, we figured what would benefit us the most is just having an extra infielder available," Dombrowski said. "[Machado] has done very well for us. He's deserving of a promotion at this time.
"... Machado's not going to come up here and sit on the bench for an extended period."
Farmer made a pair of starts last August for Detroit, with limited success. In his debut, he allowed four runs in five innings and earned the win. Ten days later, his start against Minnesota lasted just 1 1/3 innings, as the Twins shelled the right-hander for seven runs.
Farmer boasts a mid-90s fastball with an active changeup and what Dombrowski called a "developing" slider.
"He's been here before," Dombrowski said. "He's got some experience, so we look forward to him to come out and pitch well for us."
Alejandro Zúñiga is an associate reporter for MLB.com. Follow him on Twitter @ByAZuniga. This story was not subject to the approval of Major League Baseball or its clubs.