Indians activate Gomes from 15-day DL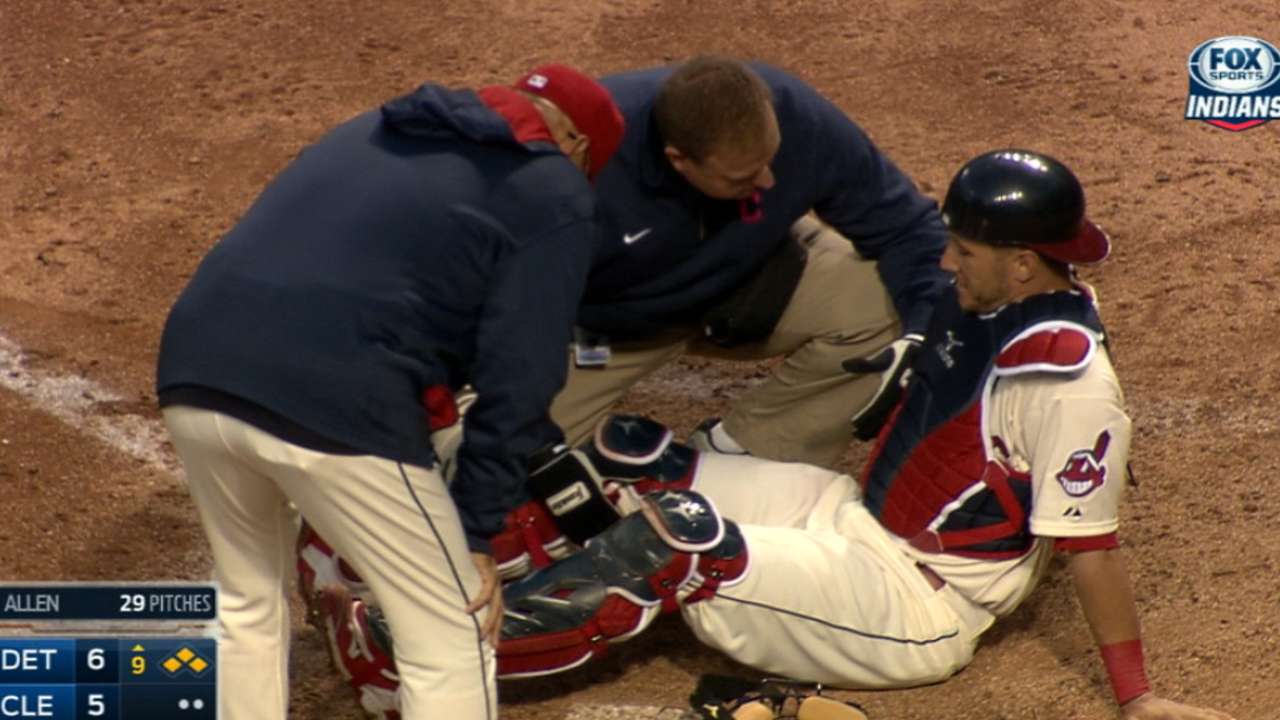 CLEVELAND -- The Indians activated catcher Yan Gomes from the disabled list on Sunday and designated fellow backstop Brett Hayes for assignment. Gomes was inserted into the lineup behind the plate and batted seventh for the series finale with the Reds.
When Gomes was diagnosed with a sprained MCL in his right knee, he was given a six-to-eight week timetable for return. Gomes's activation comes six weeks and a day after his injury.
"Even when they said 6-8 weeks I was thinking wait and see what happens," Indians manager Terry Francona said. "But the first couple weeks he was already doing stuff. The trainers were kind of amazed as to what he was doing."
In the early goings of Gomes' return, the team will look to avoid making him catch on back-to-back days. He could see some time as the designated hitter to keep his bat in the lineup.
"I would think for the first handful of games, minimum, he'll go every other day," Francona said. "And then we'll basically go off how he feels. There's not really a written how to do this. But the more important than anything is how he feels.
"Matter of fact, if he needs two straight days we'll do that. I don't anticipate that happening, I think he's going to be OK, but we want to take care of him and make sure he is good to go for the rest of the year and the rest of his career."
In Gomes' absence, second-year catcher Roberto Perez got the majority of the everyday playing time. He filled in admirably, posting a .678 OPS with above-average defensive work behind the plate. He will now return to a backup role, with Hayes being designated for assignment.
"You want your catcher to almost be indispensable," Francona said. "That's how you want to feel about your catcher, until you lose him. And then you find out maybe he is indispensable. I don't want to slight Roberto. because I thought he and Hayes actually really did a good job.
"I thought for a while, like a lot of young catchers the first time, some things going fast for Roberto. That's why we put Hayes in there sometimes, to get a little more veteran presence. But I think through it all, Roberto has come through this way better for the next time he plays."
August Fagerstrom is an associate reporter for MLB.com This story was not subject to the approval of Major League Baseball or its clubs.