Hale makes case for future Rockies starts
Righty allows three runs (two earned) in 6 2/3 innings to beat Giants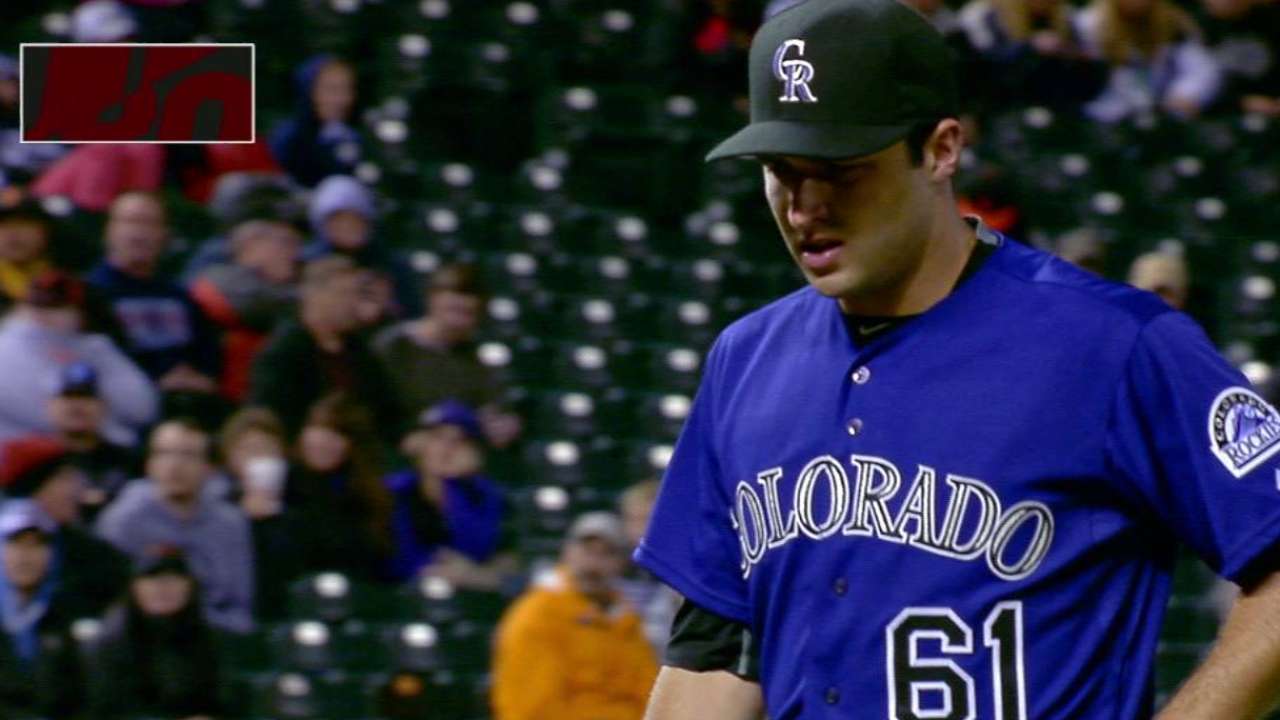 DENVER -- David Hale says he can't help the nerves, but if more outings like Saturday are in his immediate future, the Rockies right-hander likely won't mind the usual pregame dosage of anxiety.
Hale, who was called up from Triple-A Albuquerque as the 26th man, gave the Rockies a much-needed boost, pitching Colorado to a 5-3 win over the Giants in the second leg of Saturday's doubleheader at Coors Field.
"I don't like to get [to the park] too early because I end up getting real antsy and moving around," said Hale, who lost that luxury after a pair of rain delays severely plagued Saturday's baseball marathon. "I think I was in the clubhouse for like seven hours, so I was doing plenty of moving around. It was tough to burn that time, but I guess it worked out well.
Hale (1-0) surrendered three runs (two earned) and sprinkled eight hits over 6 2/3 frames, all while striking out two and walking none. Seven of his first nine outs were via ground balls -- a trend that usually bodes well for the sinkerballer.
He yielded single runs in the second, fifth and seventh, but the Giants could never deliver the monumental blow.
"He threw strikes, got ahead of hitters and pitched to contact," said Daniel Descalso, who broke a 2-2 tie with a two-run homer in the sixth. "When you do that, you keep your position players behind you in the game. He did a good job commanding the strike zone, dictating tempo, and he did a nice job for us."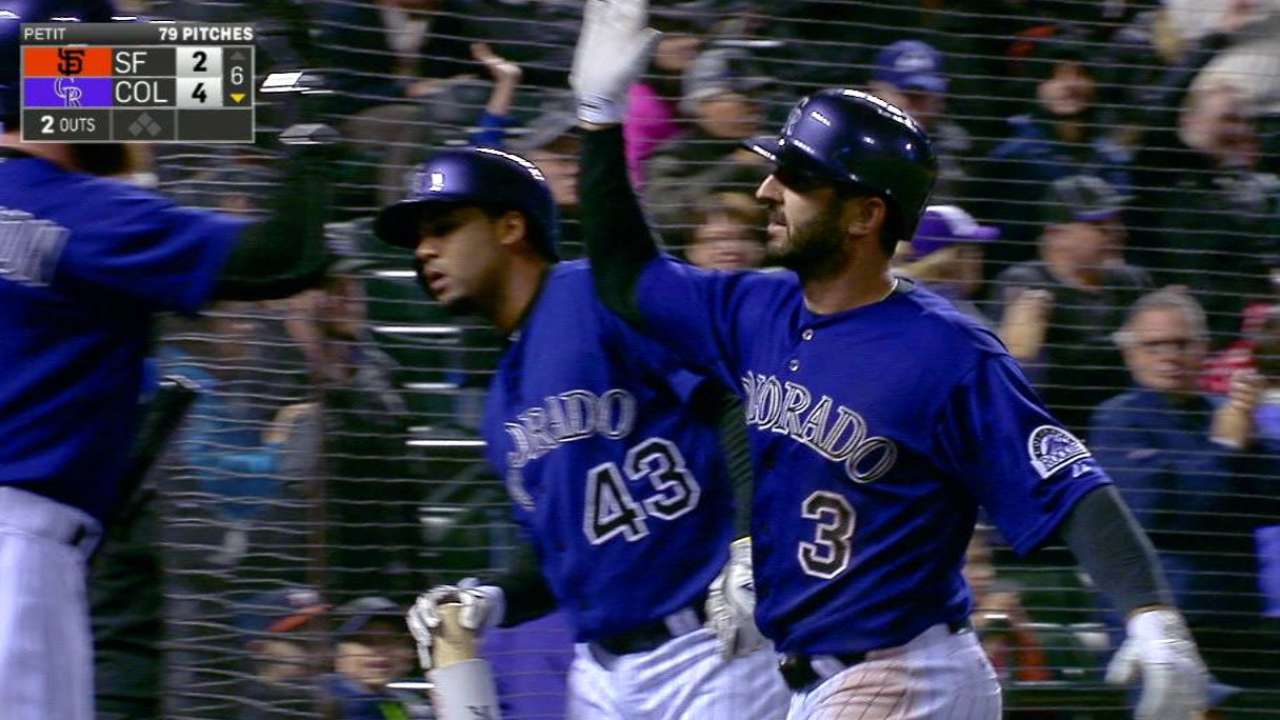 Descalso's blast ensured Hale of his first Major League win as a starter since June 28 when Hale also started the second leg of a doubleheader while pitching for the Braves.
The Rockies acquired Hale this offseason in a trade with Atlanta, and he was competing in Spring Training for a rotation spot before suffering a strained oblique. Hale's Triple-A numbers this year weren't stellar, but with starter Jordan Lyles day to day after spraining his big toe in Saturday's opener, Hale could be back in Colorado soon.
His outing Saturday was certainly encouraging if that happens -- even if the nerves were still there.
"That's a tough assignment," Rockies manager Walt Weiss said, "but he pounded the strike zone. Had a good sinker. Had a real good changeup. He did a great job."
Dargan Southard is an associate reporter for MLB.com. This story was not subject to the approval of Major League Baseball or its clubs.