MLB.com Columnist
Anthony Castrovince
ASG debate: McCutchen or Marte in NL OF?
Both Pirates are worthy of All-Star consideration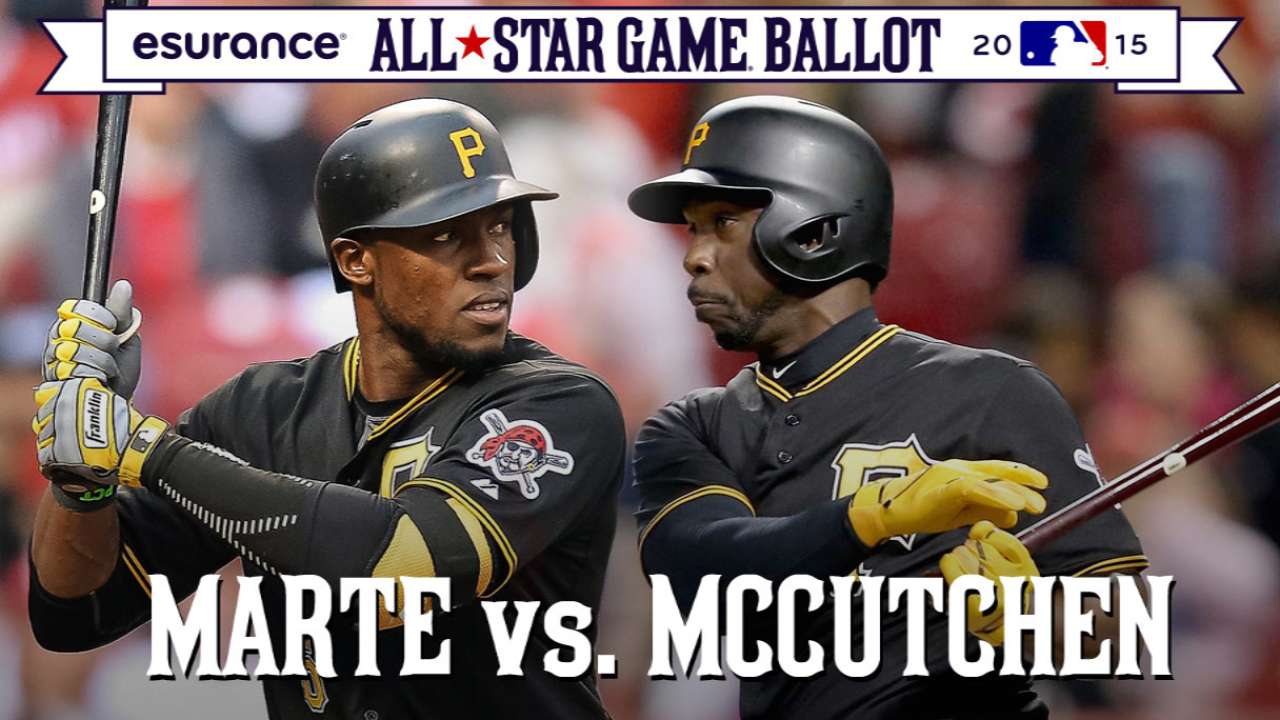 *** We will be doing daily ASG debates until balloting ends on July 2. We will frequently be pitting one player against another and have a writer make a case for one of them, but that doesn't mean there aren't other great candidates for that position. In fact, your comments could spark a new debate for us to tackle. So let us know what you think! ***
The most difficult All-Star ballot decisions often come down to established commodities vs. hot hands. These choices are all the more interesting when they involve two guys on the same team. Or more directly, in the same outfield.
Andrew McCutchen is a four-time All-Star, a three-time National League Silver Slugger Award winner, a former NL MVP Award winner and, by any reasonable estimation, one of the best and most exciting players in Major League Baseball.
Starling Marte is nowhere near as established, but his first-half play -- yes, even though he was chewed out for a lack of hustle by his manager the other day -- has simply exceeded that of Cutch.
If you could only back one of these Buccos, who would it be?
VOTE NOW: Cast your All-Star ballot
The case for Marte is that, in his third full season, he's using his dynamic skillset to emerge as an elite all-around player. He's showing serious 30-homer, 30-steal potential -- a combination Cutch himself hasn't achieved yet. But even if Marte falls short of that feat, the adjustments he made after a slow start (he had a .398 OPS after eight games and has a .935 mark since) have made him one of the NL's most productive outfielders.
Marte is also a terrific defender. On most clubs, he'd be manning center field, but, well ... the Pirates have a pretty decent player at that particular position.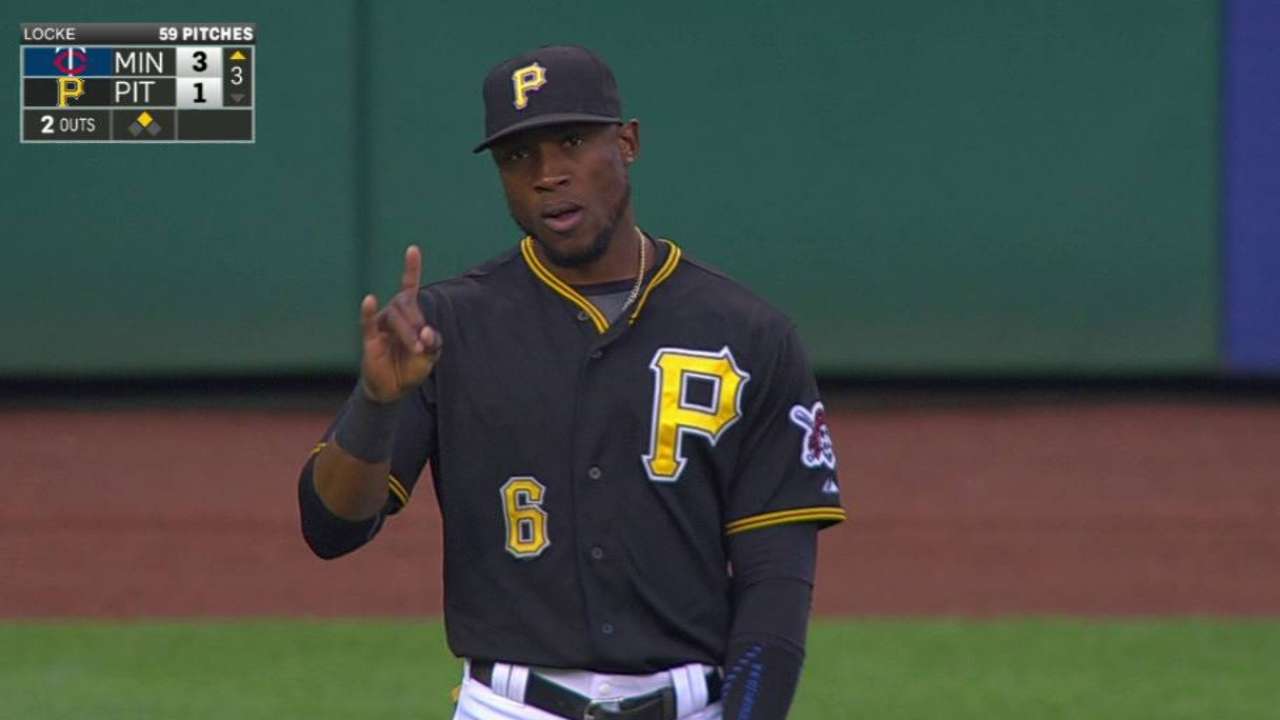 It is Marte's beautiful blend of power and speed that ratchets up expectations for him, and this explains why Clint Hurdle felt the need to give Marte an earful when he felt the outfielder's effort was not up to snuff this week. But you can't look at Marte's production this season and conclude anything other than the fact that he's been worthy of All-Star consideration.
Should that consideration come at the expense of Cutch? This was an abnormally slow start for McCutchen, who was bothered by lower-half injury issues, including left knee soreness, throughout Spring Training. Earlier this month, a frustrated McCutchen admitted he was "sick and tired of going 0-for-freaking-4."
At the time McCutchen said those words, he had an awful .185/.280/.293 slash line. But maybe there was something freeing about voicing that frustration -- or maybe there really was something to that exorcism Cutch performed on the dugout floor a few days later.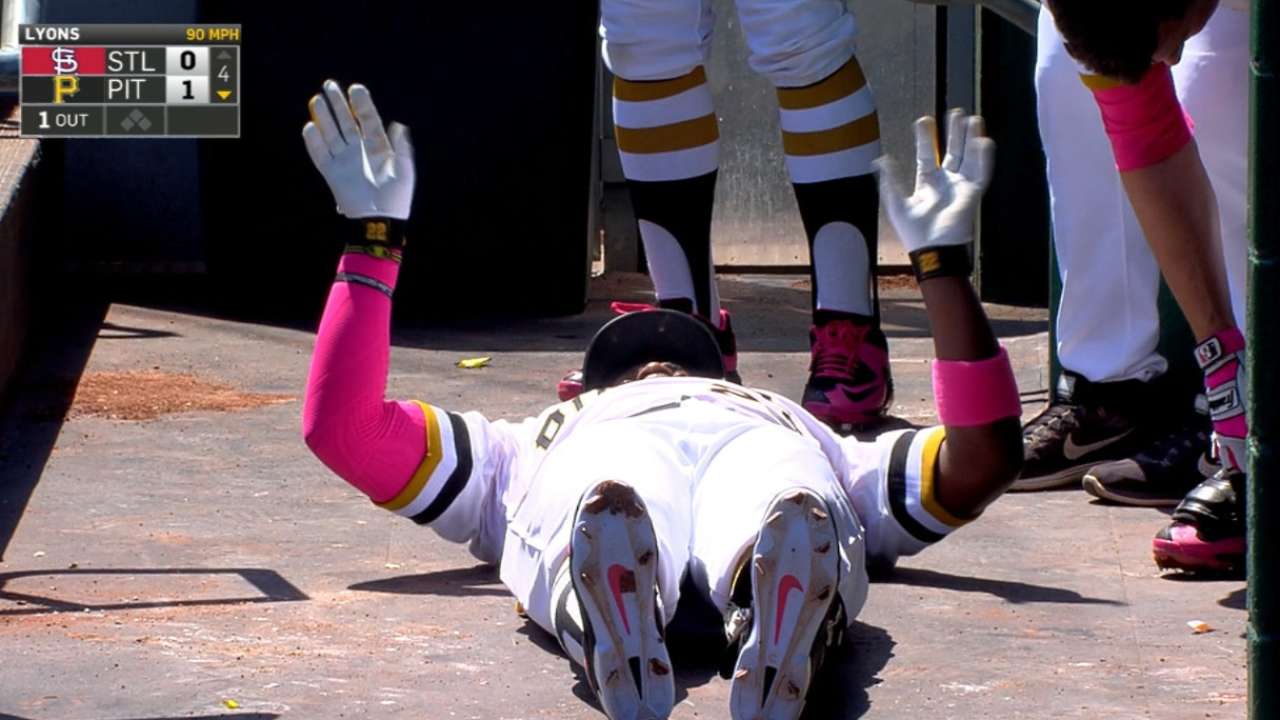 Whatever the case, McCutchen has been electric in recent days, with a .370/.462/.704 slash over his past 15 games.
Considering McCutchen is the hottest of hands and has earned more than a bit of the benefit of the doubt, I'd be inclined to side with him in this particular ballot battle. You can cast a vote for Cutch and have faith that, come July, he'll have earned it.
But that's no knock on Marte, because he's emerging as an elite outfield option all his own. The Pirates have long benefited from having one of the best outfielders in the game. These days, they're looking doubly blessed in that area.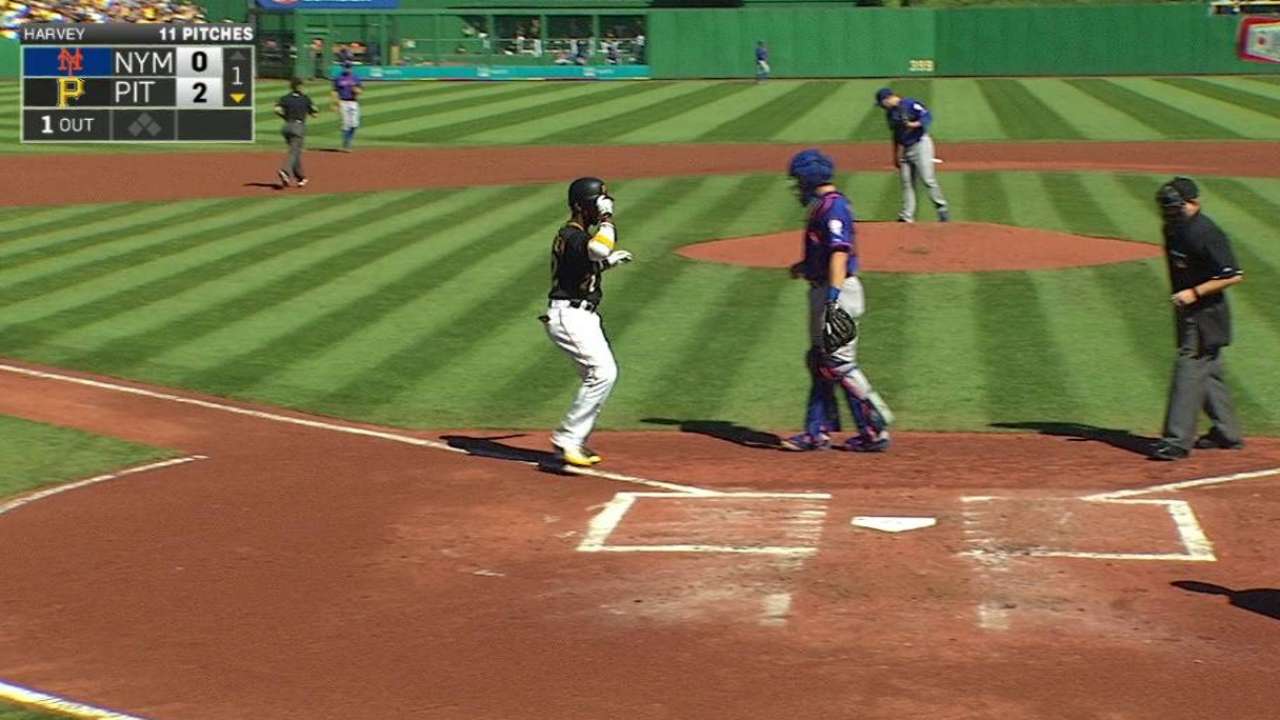 Fans can cast their votes for starters at MLB.com and all 30 club sites -- on their computers, tablets and smartphones -- using the 2015 Esurance MLB All-Star Game Ballot until Thursday, July 2, at 11:59 p.m. ET. For the first time, voting is exclusively online, where fans may submit up to 35 ballots.
Fans may also receive the ballot by texting VOTE to 89269 (USA) or 101010 (Canada). Or text VOTA for a ballot in Spanish. Message and data rates may apply. Up to five messages. No purchase required. Reply STOP to cancel. Reply HELP for info.
Following the announcement of the 2015 All-Stars, be sure to return to MLB.com and cast your 2015 Esurance MLB All-Star Game Final Vote for the final player for each league's All-Star roster. On Tuesday, July 14, watch the 2015 All-Star Game live on FOX, and during the game visit MLB.com to submit your choice for the Ted Williams Most Valuable Player Award presented by Chevrolet via the 2015 MLB All-Star Game MVP Vote.
MLB.com will provide extensive online coverage of All-Star Week festivities.
The 86th All-Star Game will be televised nationally by FOX, in Canada by Rogers Sportsnet and RDS, and worldwide by partners in more than 200 countries via MLB International's independent feed. ESPN Radio and ESPN Radio Deportes will provide national radio coverage of the All-Star Game. MLB Network and SiriusXM will also provide comprehensive All-Star Week coverage. For more information, please visit allstargame.com.
Anthony Castrovince is a reporter for MLB.com. Read his columns and follow him on Twitter at @Castrovince. This story was not subject to the approval of Major League Baseball or its clubs.