Wright extends career-opening scoreless streak
MIAMI -- Asked his thoughts on the performance of his starter Mike Wright, who logged seven scoreless innings in Saturday night's 13-inning, 1-0 loss to the Marlins, Orioles manager Buck Showalter had just one word.
"Special," he said.
With Saturday's stellar outing, Wright has now tossed 14 1/3 scoreless innings to begin his big league career.
In his debut on May 17 against the Angels, the 25-year-old righty didn't allow a run in 7 1/3 innings while earning his first victory. Although he took a no-decision against the Marlins, he allowed just three hits while walking three and striking out four.
"I felt really good," Wright said. "My slider felt a little better today [compared to the first outing], but all together, the excitement was all the same and the adrenaline was all the same. I felt pretty good."
Wright became the first Orioles pitcher to open his big league career with at least 14 1/3 scoreless innings since Dave Ford logged 15 in September 1978. The rookie needed 98 pitches to mow down Miami.
"I'm so proud of him and Oliver [Drake]," Showalter said. "We were short in the bullpen and those guys gave us some meaningful, meaningful innings."
The success went both ways for Wright on Saturday, too. He recorded his first career hit, which nearly plated the O's first run, but Travis Snider was thrown out at the plate.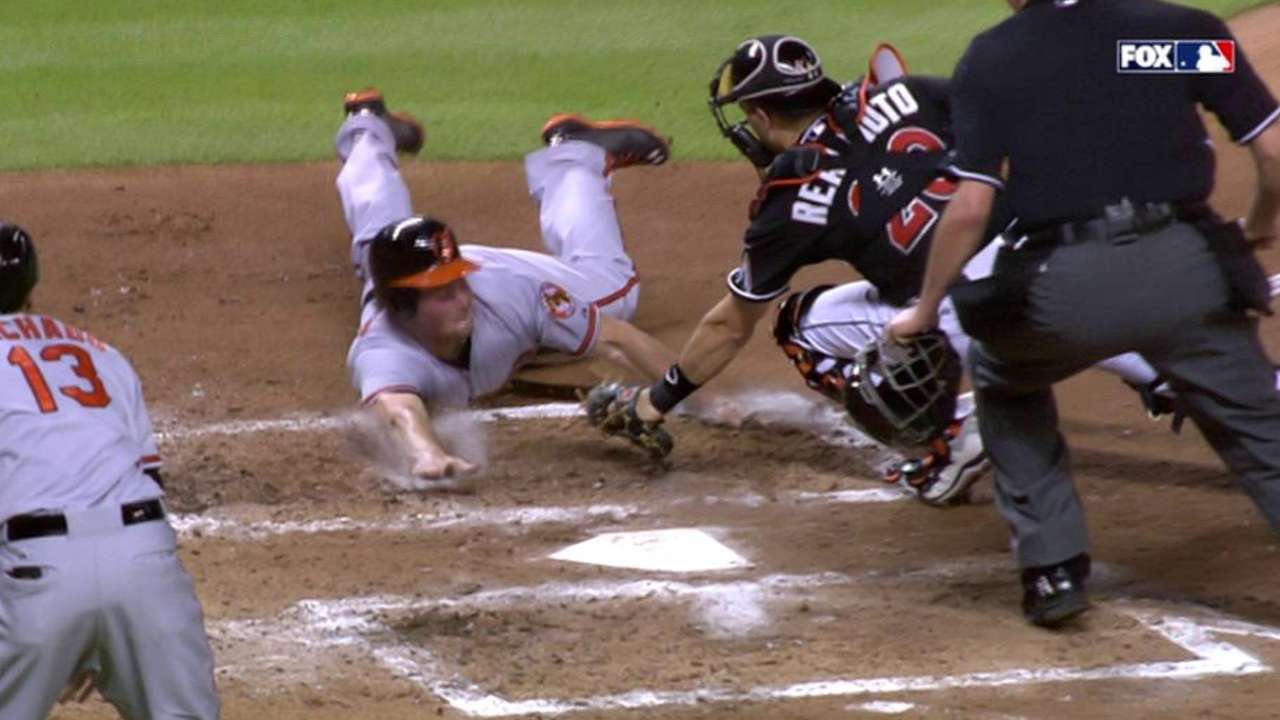 "I was pretty excited running down to first," Wright said.
Steve Wilaj is an associate reporter for MLB.com. This story was not subject to the approval of Major League Baseball or its clubs.