Holt dashes around bases on hit-and-run
Red Sox utility man scores from first on single by Swihart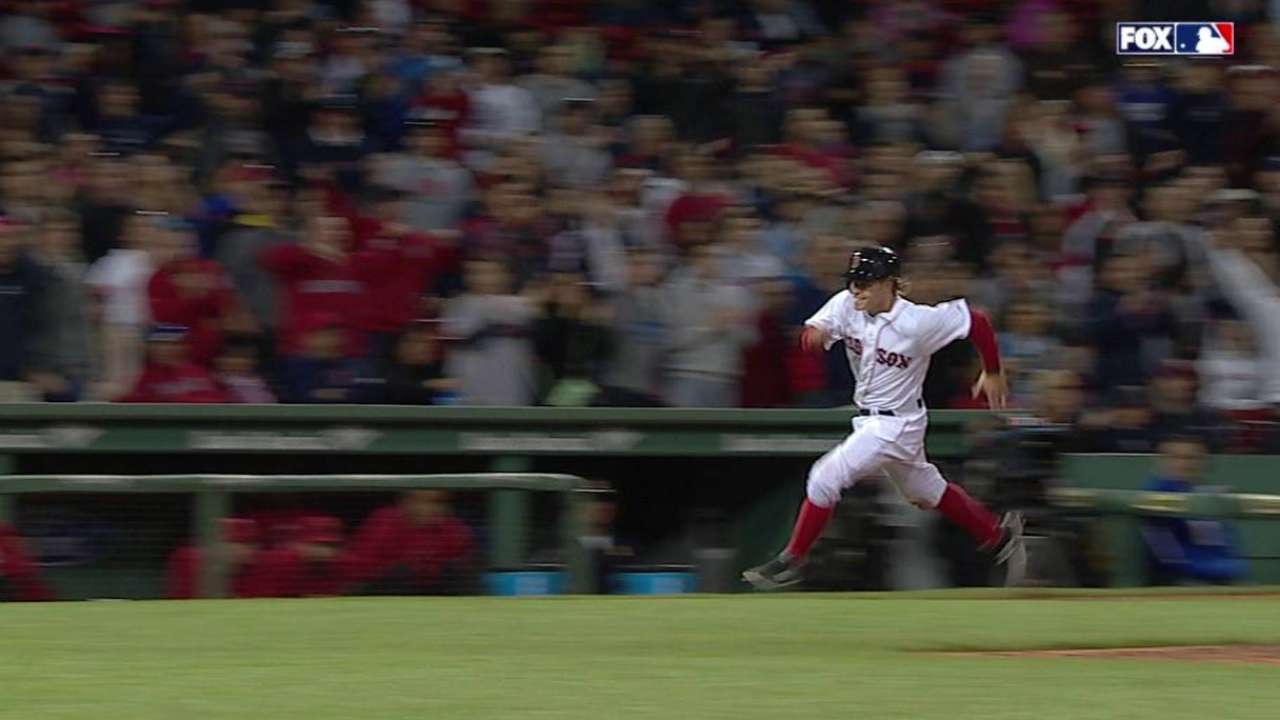 BOSTON -- Stuck in a scoring rut that has lasted for most of May, the Red Sox tallied their highest run total since April 28 in Saturday's 8-3 victory over the Angels at Fenway Park. A brilliant bit of baserunning by utility man Brock Holt played a major part in the outburst.
With Holt on first in the eighth inning, Blake Swihart executed a hit-and-run by pushing a low 0-1 changeup through the hole at second. The dribbler slowed in the grass, leaving Angels outfielder Kole Calhoun with a wide swath of ground to cover and causing third-base coach Brian Butterfield to wave Holt home.
"Kole Calhoun is a great player in this league, but he had a long way to go," Butterfield said. "So with a guy in motion and him playing in the biggest right field probably in all of baseball, you've got a long way to travel."
The bold move paid off, as Holt slid in safely at the plate to give the Red Sox a four-run lead. Swihart advanced to second on the throw.
"Something you don't see too often," Holt said. "We had a hit-and-run going. Swihart hit it in the hole. I knew I was going to third and didn't slow down. I was kind of surprised when I saw Butter give me the keep on coming, but fortunately it worked out."
"A good, aggressive read on Butter's part," Red Sox manager John Farrell said.
The play marked the third time this season Boston has scored a runner all the way from first. Dustin Pedroia pulled off the feat against Oakland during the last road trip, while Hanley Ramirez did so in Tampa last month.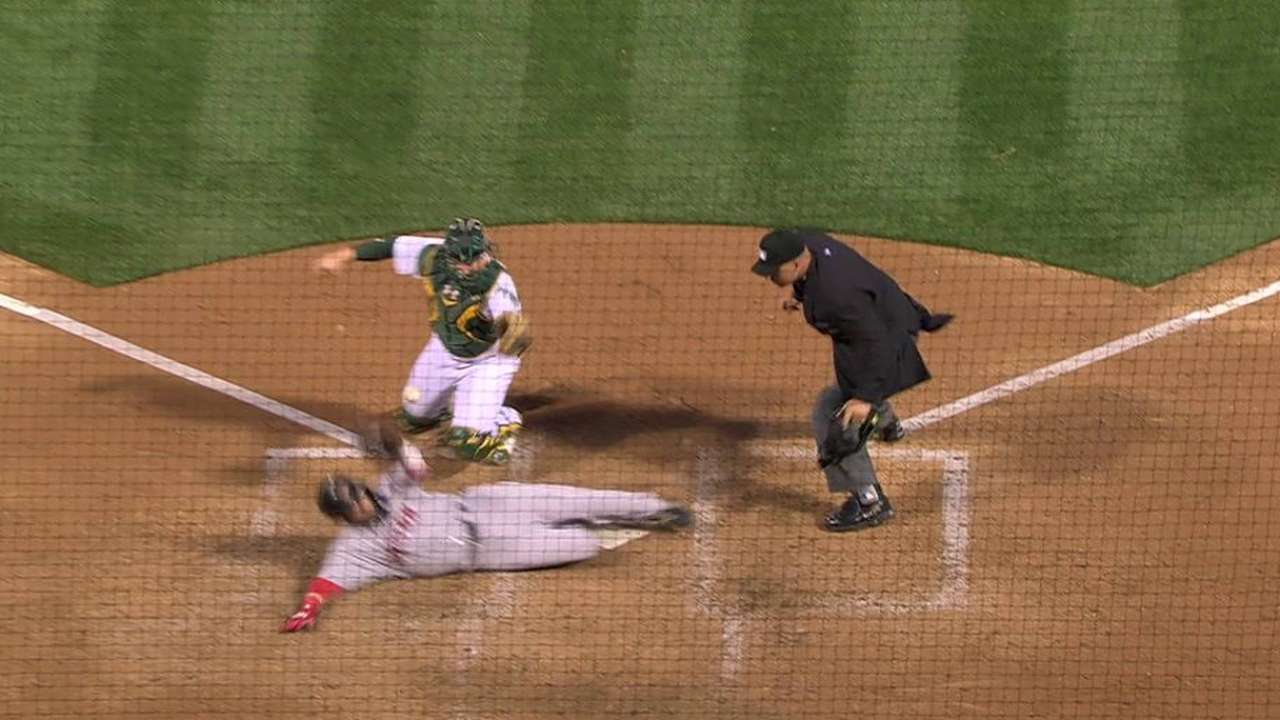 As the run-starved team strives for as much offense as it can get, plays like the one Swihart and Holt made will only help.
"[Swihart] has had a couple hit-and-runs that he's hit the ball on the ground and found the hole," Holt said. "I think he's a good guy to give that to."
"When you know that you're going to get great effort from Brock Holt, that's the key," Butterfield said. "That just makes aggressive decision-making a lot easier."
Alec Shirkey is an associate reporter for MLB.com. This story was not subject to the approval of Major League Baseball or its clubs.