Matusz ejected for foreign substance on arm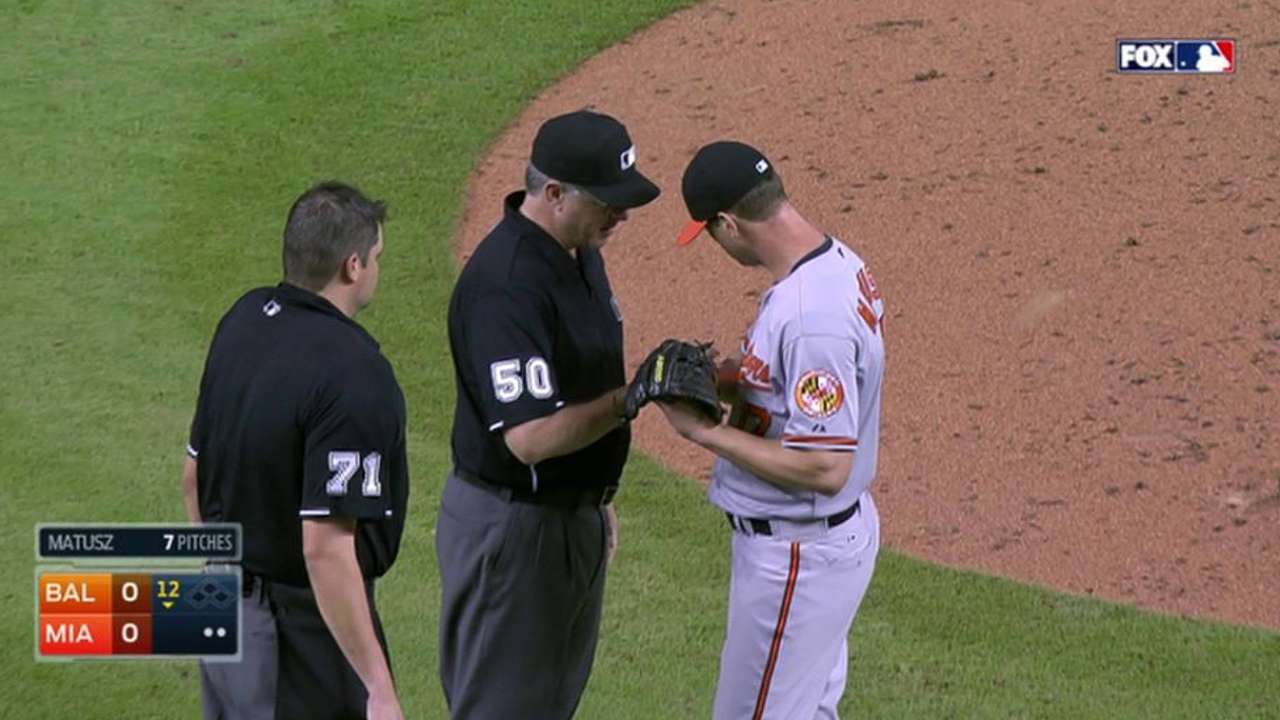 MIAMI -- After getting two quick outs in the bottom of the 12th inning on Saturday night, Orioles reliever Brian Matusz had his arm checked by umpires for a foreign substance and was ejected from Baltimore's 13-inning, 1-0 loss.
"We're not going to address the issue right now," Matusz said. "Obviously I have my own personal opinions about the issue, but right now with emotions running high, we're going to let this settle and address questions at a later time."
Miami manager Dan Jennings halted the game to ask for the inspection. Matusz then left with the game still scoreless, and he was relieved by T.J. McFarland.
"We saw a substance," Jennings said. "We saw something shining on his arm. So we watched him a couple of pitches to see how many times he went to it. So I went out, and I asked home-plate umpire Jordan [Baker] to check it. Crew chief Paul Emmel asked me if I wanted to check. I said, 'Yes.' So he checked, and by their opinion, there was something there -- a foreign substance -- and they made their decision."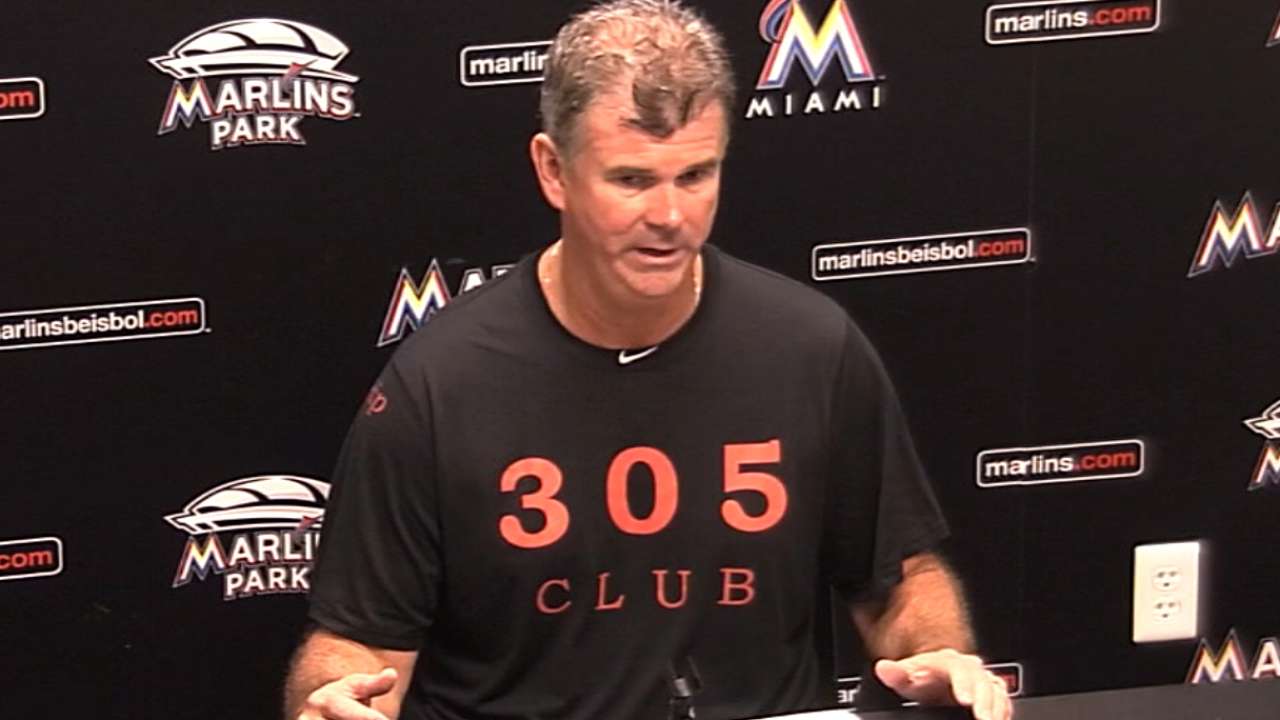 "The protocol is that the manager has to come out and make us aware of something like that and ask us if we want to go check the opposing pitcher, and he did," Emmel said. "And so I went out there and told the pitcher I was going to touch his right forearm, because that's where he was touching before he went to the ball, and yes, I detected a foreign substance. So the pitcher was ejected and we went from there."
Orioles manager Buck Showalter said he had been in the situation before and didn't feel the need to argue the decision.
"They just thought he had a sticky substance on his arm," he said. "It is what it is."
Brewers reliever Will Smith was ejected from Thursday night's game against the Braves for having a foreign substance on his arm. He has since been suspended for eight games.
Steve Wilaj is an associate reporter for MLB.com. This story was not subject to the approval of Major League Baseball or its clubs.