Everything clicking for hot-hitting Pollock
D-backs outfielder worked with hitting coach Ward on pitch selection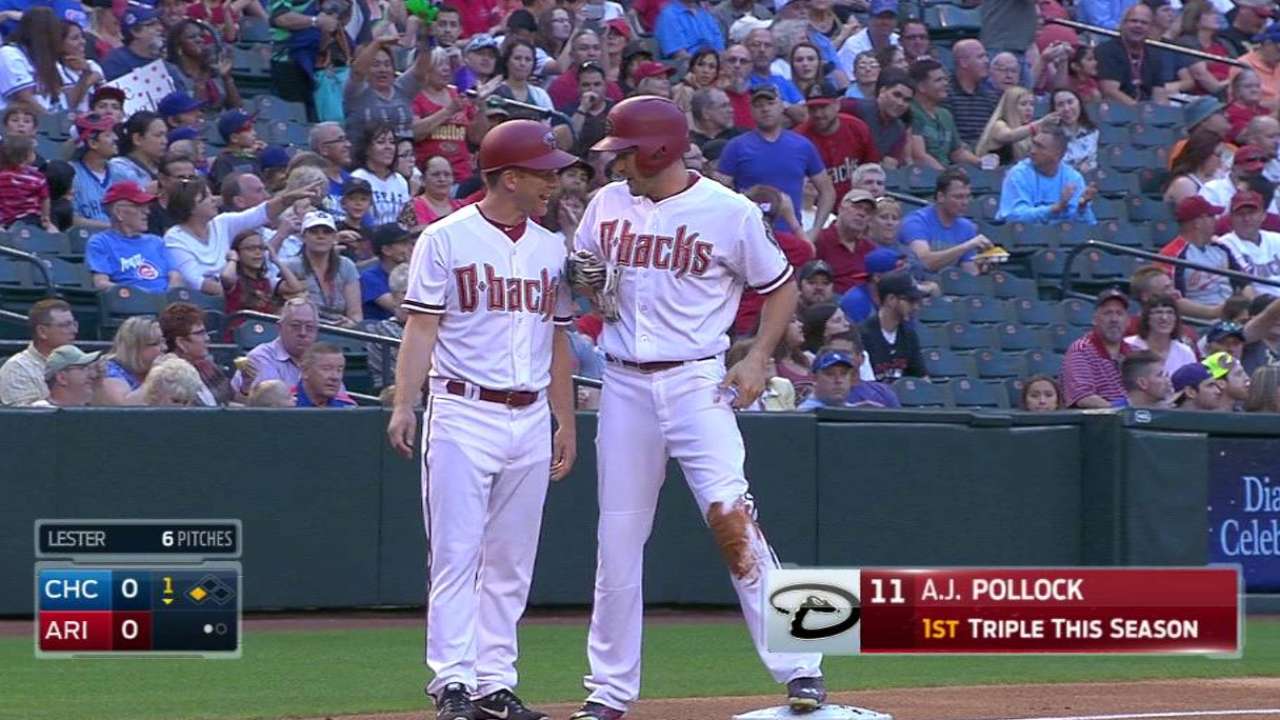 PHOENIX -- A.J. Pollock was out of the starting lineup Tuesday, when he sat down with D-backs hitting coach Turner Ward.
Pollock was in a bit of a slump offensively coming off an 0-for-6 day on Monday and batting just .222 during an 11-game stretch. But since Pollock entered that game Tuesday and delivered a pinch-hit, two-run homer, the D-backs outfielder has returned to being a tough out for opposing pitchers.
Pollock is 10-for-16 in the last four games, including a 4-for-6 performance in Friday's 13-inning win over the Cubs that included a double and a triple while matching his career high in hits.
"Just clicking, I don't know what's going on," Pollock said. "It's just baseball, you feel like you've got something, you're not getting hits, then you do the same thing and you're getting hits. It's just how the game is."
However, D-backs manager Chip Hale said he sees certain improvements that Pollock has made in his approach at the plate since his meeting with Ward earlier this week. One of those things is better pitch selection.
"He's really turned it up in just the mental part of the game, of picking the pitches that he wants to go after, whether it's the first pitch or a pitch with two strikes," Hale said. "Instead of trying to guess or wait, he's looking for a good pitch to hit out over the plate and using the whole field."
Pollock has been a key contributor in the top-third of the D-backs order this season. He is batting .316 with a .360 on-base percentage and 29 runs scored.
On Friday, Pollock delivered a two-out double in the bottom of the 10th when the D-backs trailed 4-2, allowing Paul Goldschmidt to follow with the game-tying home run.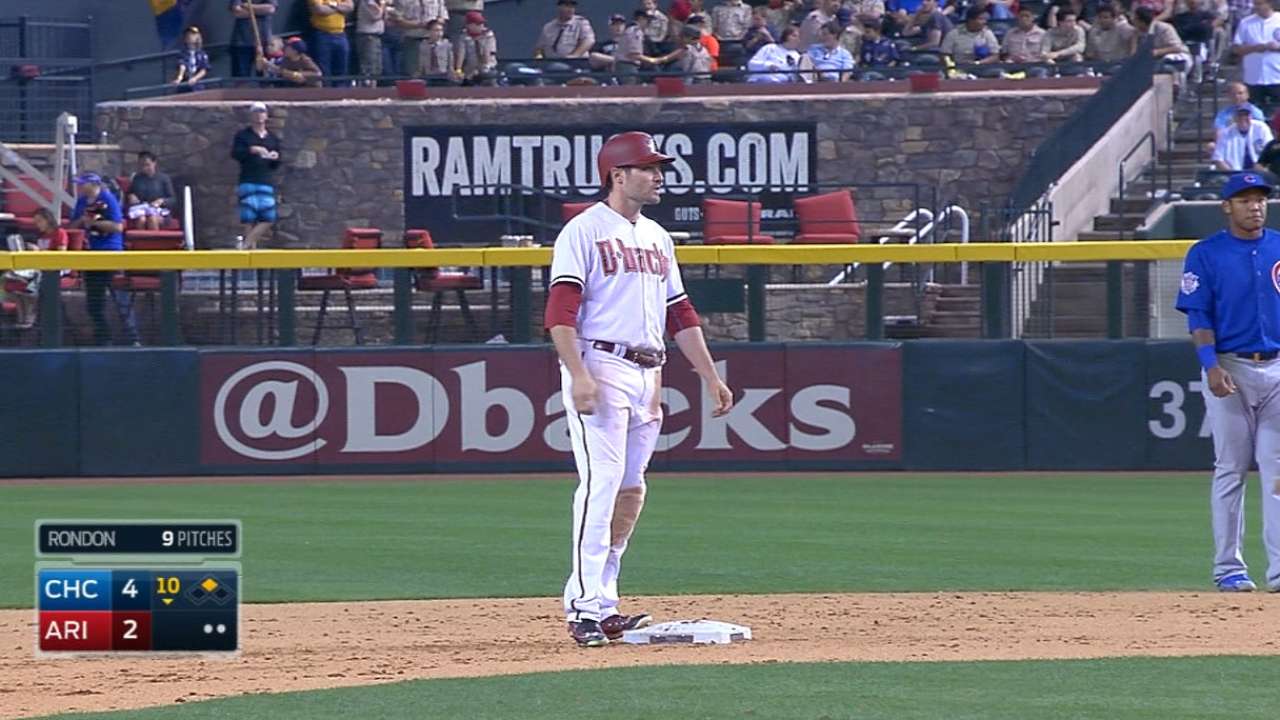 "I just try to get myself in scoring position for those guys," Pollock said.
Jake Rill is an associate reporter for MLB.com. This story was not subject to the approval of Major League Baseball or its clubs.