D-backs' aggressive baserunning paying off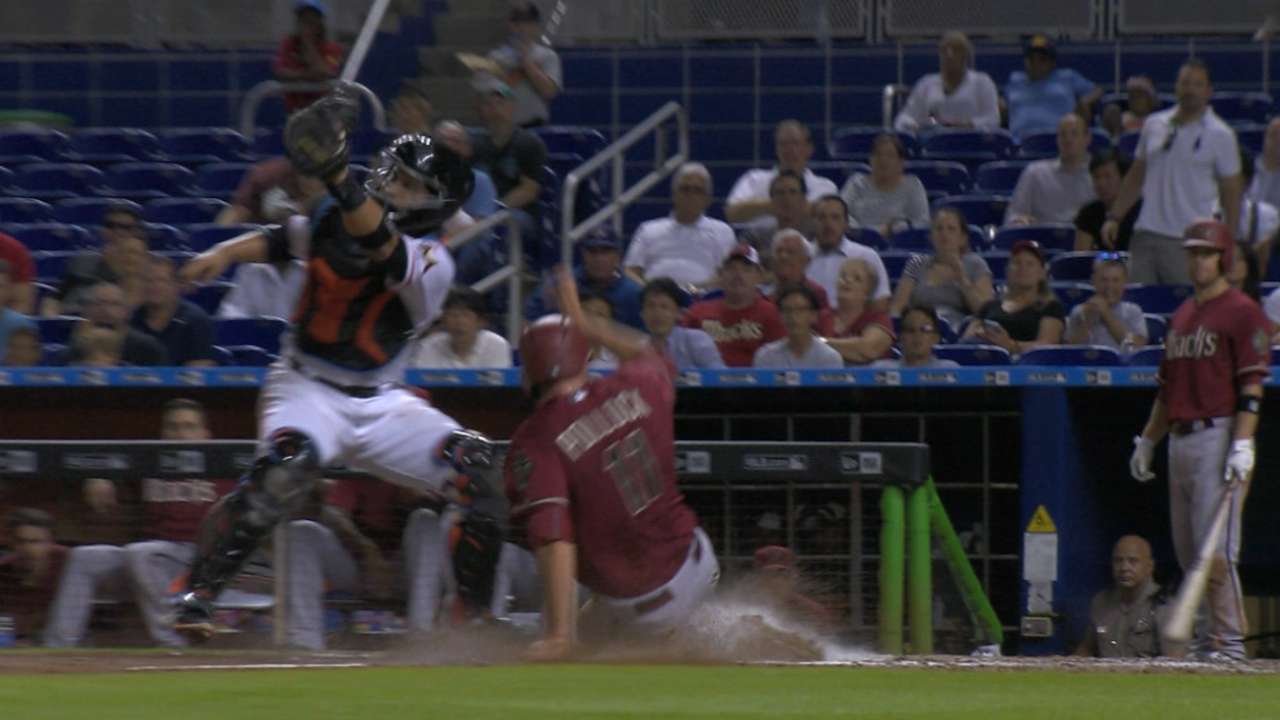 PHOENIX -- The D-backs weren't just running Friday night because they were facing Cubs starter Jon Lester. That's just the aggressive style that the club has been showing on the basepaths recently.
It may have helped that Lester struggles with pickoff throws, the reason the left-hander went nearly two years without throwing to first before he did so in April. But the D-backs have also been successful in swiping bases of late, against many opposing pitchers and catchers.
The D-backs are tied for second in the National League with 40 stolen bases and have been successful in 11 of their last 12 attempts. They also matched a club record earlier this week when they stole seven in a win over the Marlins on Wednesday.
"What we've really tried to do the whole year is if there's an opportunity there, be aggressive with it," D-backs first baseman Paul Goldschmidt said. "It's just another way we can get a guy into scoring position and make it a little bit easier on offense to score."
Goldschmidt is typically known for his power, but the slugger stole a pair of bases in Friday's 13-inning win over the Cubs to raise his season total to eight. He also has been thrown out attempting to steal just once.
A.J. Pollock is the team's leader with 10 stolen bases, tied for fourth-most in the National League. But it has been more than just the speedy outfielder, as the D-backs have had 12 different guys steal a base so far this season.
Ender Inciarte has five stolen bases and Chris Owings is a perfect 5-for-5 on the year.
"If it is a good spot and it's a good opportunity to take one, we'll try to take it," Pollock said. "We've got a pretty dynamic team and overall our team speed is pretty good. You've got a couple guys that kind of fly under the radar with speed and they can sneak one here and there."
Jake Rill is an associate reporter for MLB.com. This story was not subject to the approval of Major League Baseball or its clubs.