Sale runs into early trouble with fastball
Lefty gives up pair of solo HRs in second inning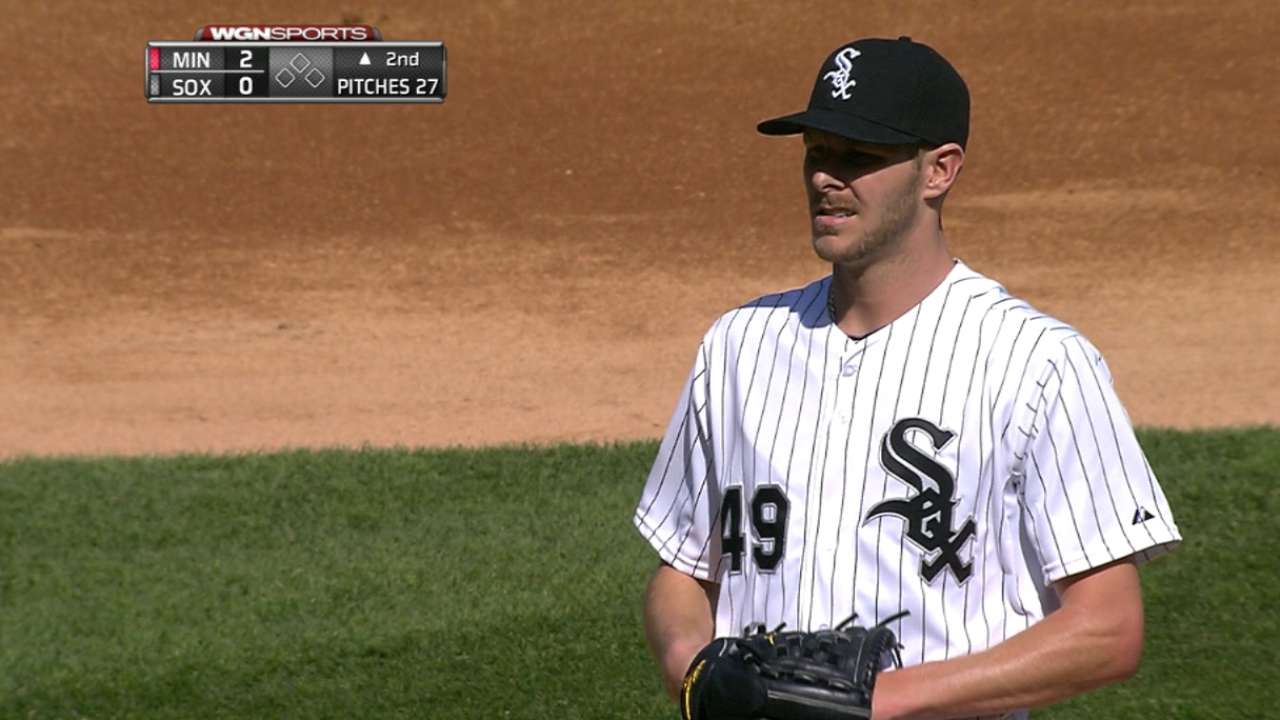 CHICAGO -- Chris Sale's slider might just be one of the most effective pitches at getting batters out in the American League, and his other pitches are still strong, evidenced by his 2.86 career ERA.
But in a minor blip during Saturday's 4-3 loss to the Twins, he found out just how much his slider stands out above the rest.
In the second inning, Sale was taken deep twice, both of which came off fastballs. He was touched up for two more runs in the third, giving up a double and single that proved costly.
"I think early on, they just seemed to be on his fastball," said White Sox manager Robin Ventura. "They get those quick homers and they got him early. After that, I think he started mixing it up. They might have been seeing something; they can sit on some stuff."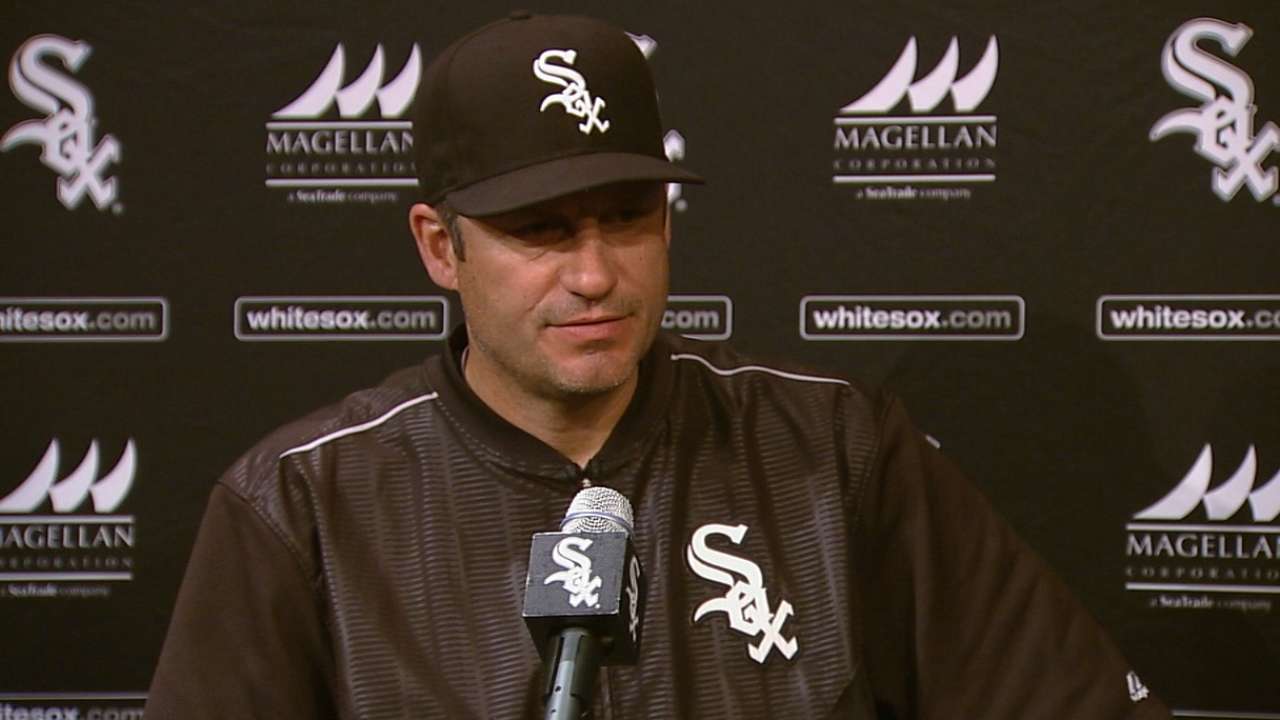 Sale hit 97 mph multiple times with his fastball, but Minnesota was able to lift them into play to create opportunities. When they weren't landing for hits, several of Sale's pitches went deep into foul territory or were flyouts.
"Main focus is keep the ball down," Sale said. "Mix in fastballs, offspeed stuff, just try to find my own tempo while I'm trying to screw up them a little bit."
His fastball has seen more action as of this year by nearly seven percent from just last season, and more than 10 percent from 2013, according to fangraphs.com. Consequently, the number of sliders thrown has dropped significantly. Last season, Sale threw sliders 18 percent of the time, now down to 10.7 percent this season.
Sale's 4.21 ERA this early in the season is his highest mark since he came out of the bullpen in 2011, and his highest as a starter.
This season, Sale has worked more on his fastball command, beginning to utilize a cutter briefly. But placing a bigger emphasis on other pitches is not something new, according to Sale.
"If anything, I should feel better by not overloading on sliders and things like that," he added. "Just stinks to lose a game that early in a game, but it happens. Just try to be better next time."
To his credit, Sale struck out 10 batters -- the second time he's finished with double-digit strikeouts this season, both coming in his last three starts -- and didn't allow a walk. As the game wore on, he induced more ground balls and surrendered just one more hit.
"He threw great after that," Ventura said. "I think after that, he was getting ahead. I don't know if he sped up a little bit more, but he looked normal. After they touched him up, he just had a little bit extra, a little bit better changeup. There were some tough conditions, too, to be able to see once those shadows came in."
Greg Garno is an associate reporter for MLB.com. This story was not subject to the approval of Major League Baseball or its clubs.