Moose day to day with bruised left clavicle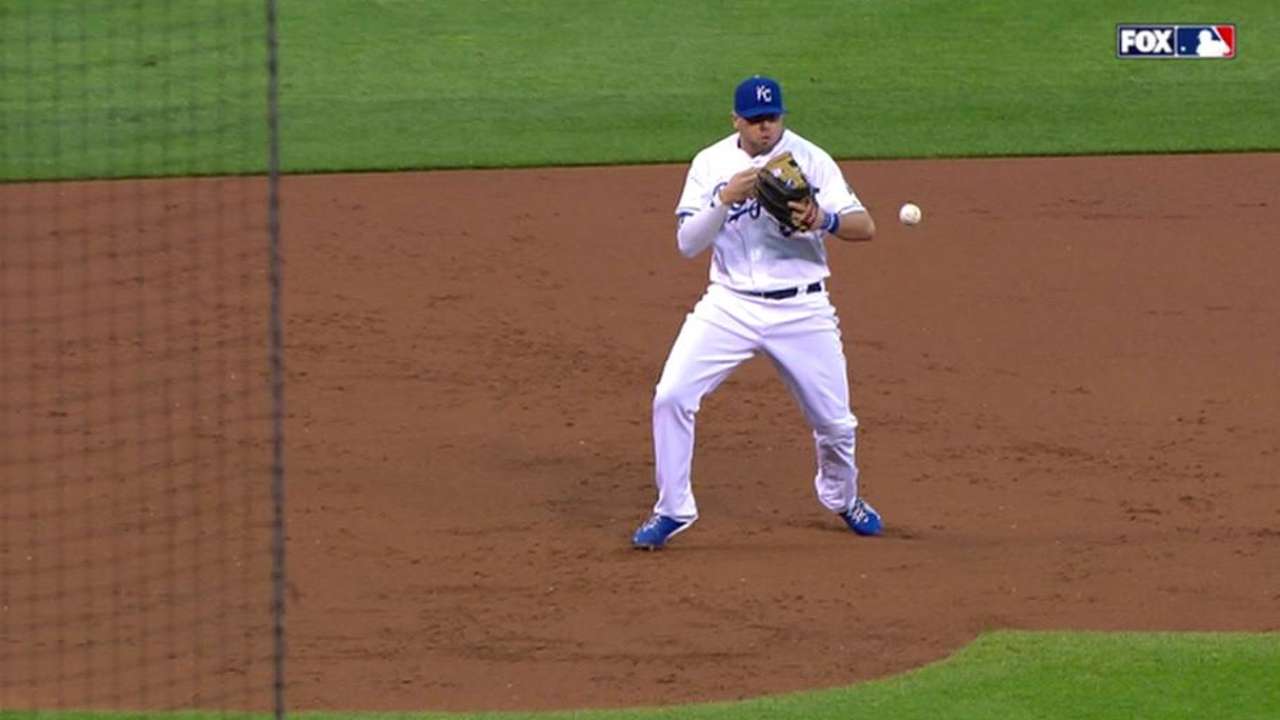 KANSAS CITY -- Royals third baseman Mike Moustakas left Saturday's 3-2 win over the Cardinals prior to the bottom of the fifth inning and was replaced by Christian Colon.
Club officials indicated that Moustakas exited with a left clavicle contusion, but manager Ned Yost didn't seem too concerned about his third baseman missing much time.
"He's fine, just a bruise," Yost said. "The trainers were a little nervous at the beginning because it was getting sore. They didn't know what it was, but they came in and X-rayed it, and everything came up clean."
Moustakas was injured in the second inning when a grounder by Cardinals catcher Yadier Molina took a high hop and nailed the third baseman near his throat/chest.
Moustakas went 1-for-2 at the plate, including a double in the first inning. He leads the Royals with a .335 average.
As to Moustakas' availability for Sunday's I-70 Series finale, Yost left it open.
"It's pretty sore," Yost said. "We'll have to wait and see how he feels tomorrow."
Colon singled to center field in one at-bat prior to the rain delay. He is batting .283 with 17 hits and four RBIs in 20 games this season.
Jordan Wilson is an associate reporter for MLB.com. This story was not subject to the approval of Major League Baseball or its clubs.