Harvey pays the price on tough day for Mets
Righty allows career-high seven runs in career-low four innings vs. Bucs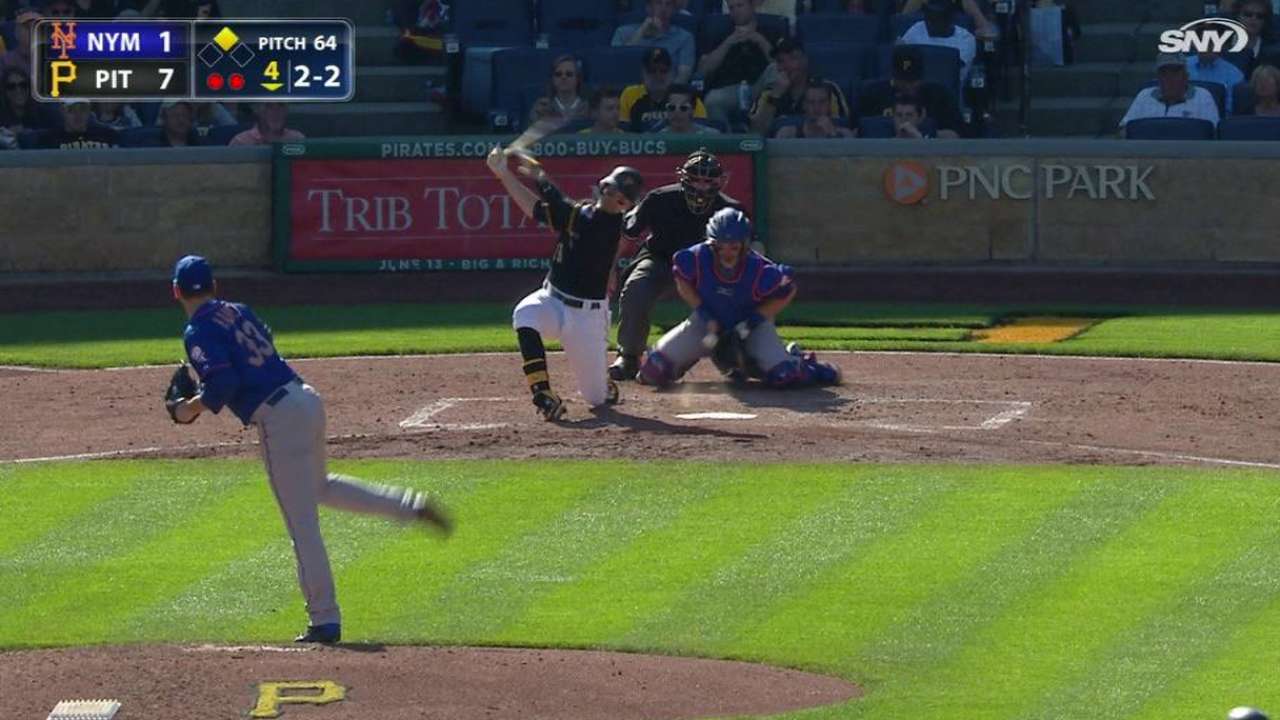 PITTSBURGH -- The final indignity of the Mets' rotten Saturday occurred in the seventh inning of their 8-2 loss to the Pirates, some time after the worst outing of Matt Harvey's career had come to an end. Eric Campbell, the replacement for injured third baseman David Wright, fielded a routine grounder and fired it into the stands, resulting in an error and an eighth Pirates run.
So it went for the Mets, on a day in which they learned that Wright's lower back injury may be more serious than they thought. A day in which Harvey threw the fewest innings of his career and allowed the most runs. A day in which the Mets lost for the fourth time in five games. A day that marked the one-month anniversary of their 11th consecutive win, which now seems so incredibly far in the past.
It began with Harvey giving up a two-run homer to Andrew McCutchen in the first inning, a solo shot to Pedro Alvarez in the second and a four-run rally in the fifth, highlighted by Josh Harrison's two-run double. Never before had Harvey given up more than five runs in a game, nor pitched fewer than five innings. At PNC Park, he did both.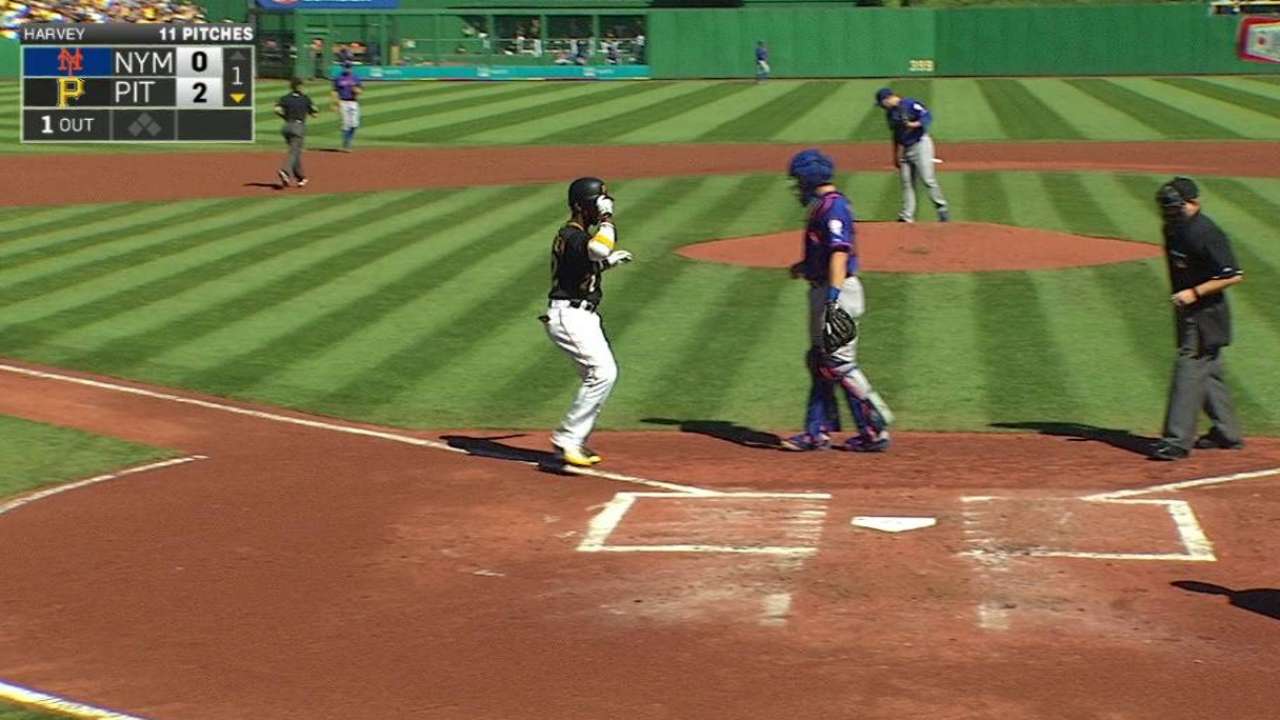 "It's just one of those days," Mets manager Terry Collins said. "He doesn't have very many of them, but today was one."
"This is professional baseball," Harvey said. "You leave stuff over the middle, and you're going to get hurt."
Searching for answers, Collins pointed simply to the fact that Harvey left most of his mistake pitches high in the zone, allowing the Pirates to hammer them for extra-base hits. Collins also pointed out that it was Harvey's third consecutive start on four days' rest, the first time he has done that since undergoing Tommy John surgery in October 2013.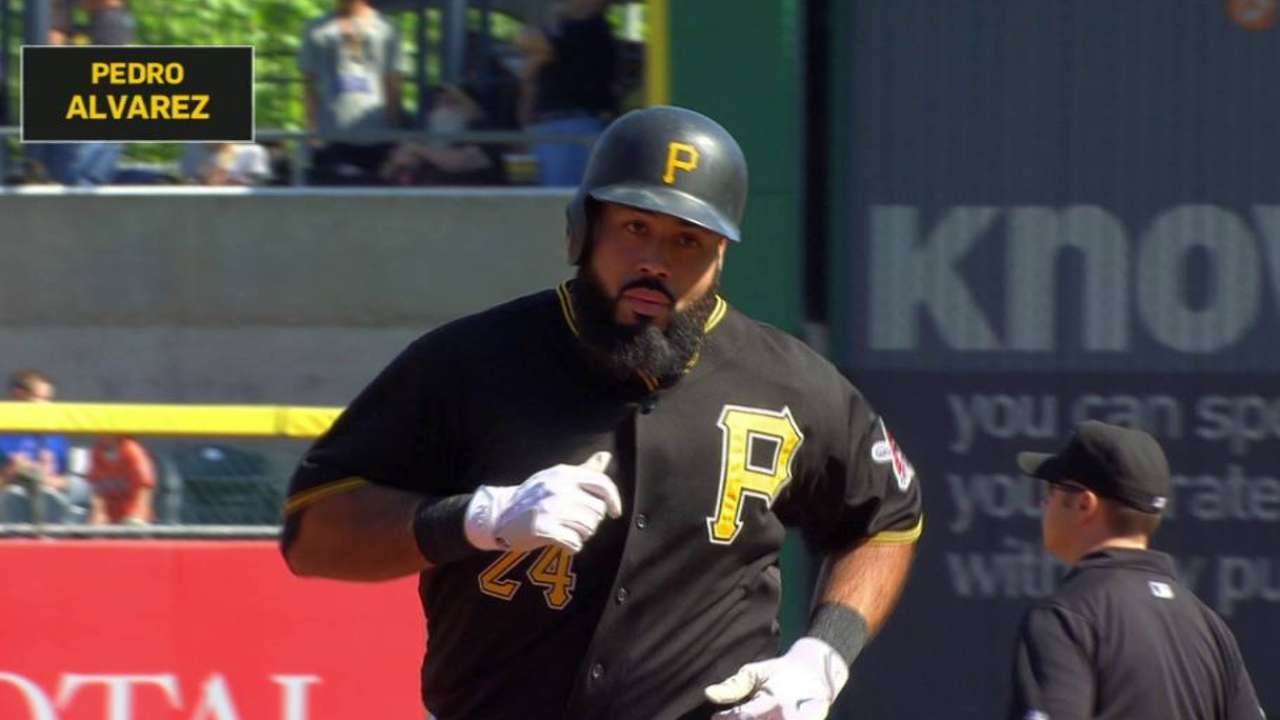 "You still have to realize it's his first year back from the operation, and he's looked so good," Collins said. "We just get so carried away that he's never going to have a bad day that when he does, it's shocking for us all."
On this day, it hardly mattered that the Mets scored two or fewer runs for the fifth time in six games, dragging their average down to exactly three runs per game over their past 25 games. Campbell in particular struggled, going 0-for-4 with his throwing error to earn a seat on the bench for Sunday's series finale. (Ruben Tejada will start at third.) But without Wright in the lineup, almost everyone else continued to scuffle. The Mets struck out 12 times, 10 of them against Pirates starter A.J. Burnett.
Pile on the news of Wright's spinal stenosis and it became an uncommonly sour day for the Mets, perhaps their worst of the season.
Typically in these times of turmoil, the Mets look to Harvey to heal their wounds, even if only for a day. But on Saturday, even he could not stop their spiral.
"You've got to take the good ones and keep battling, and you've got to take the bad ones and do the same thing," Harvey said. "It's going to be a tough day and a tough night, but obviously, I've got to move forward."
Anthony DiComo is a reporter for MLB.com. Follow him on Twitter @AnthonyDiComo and Facebook, and listen to his podcast. This story was not subject to the approval of Major League Baseball or its clubs.