Bond between Ozzie, Konerko one of respect
Former manager, captain reunited for jersey retirement ceremony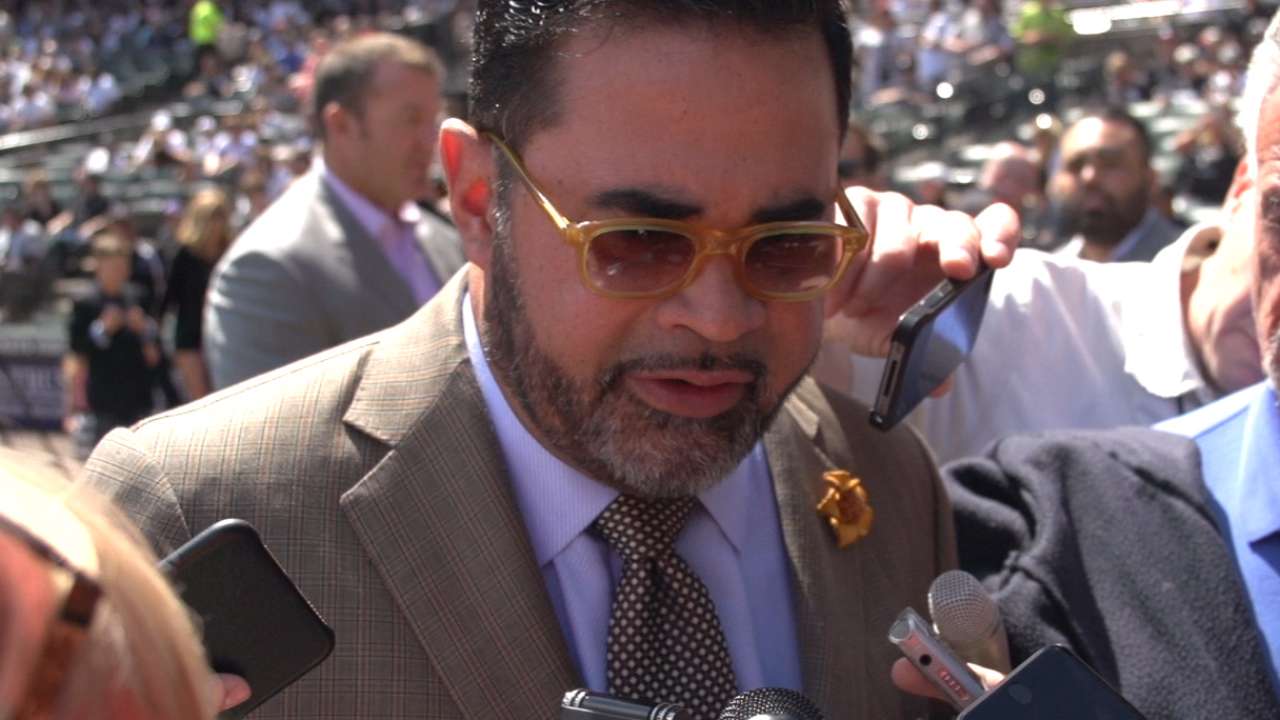 CHICAGO -- Prior to Paul Konerko's jersey being retired Saturday afternoon at U.S. Cellular Field, Ozzie Guillen told the media that No. 14 made him a better manager, and he did the same for players around him.
Konerko extended the same high level of respect back to his former manager in comments made after the ceremony.
"I'm an Ozzie guy. I'll stick up for Ozzie through and through," said Konerko. "The guy took care of me. We won together.
"I know things went down the wrong way. Some of it is his fault, whatever. There also are a lot of people that are sensitive in a lot of situations where it's just Ozzie and you know I stick up for Ozzie. He was good to me, and I'll always be on his side."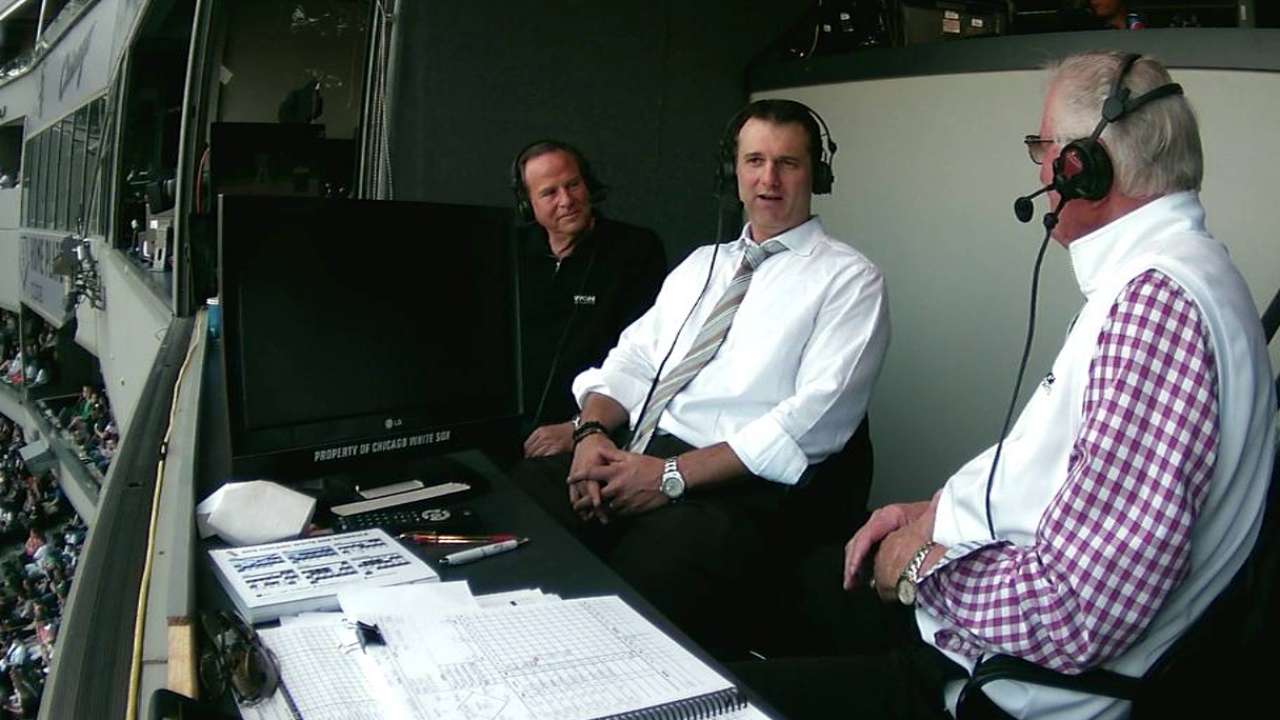 Guillen is well known as the fiery, outspoken manager who led the 2005 White Sox to a World Series championship. The 10-year-anniversary of that title will be celebrated from July 17-19, with both Guillen and Konerko returning for the festivities.
Add in Guillen's 13 stellar years at shortstop with the White Sox and he becomes a strong candidate to have his jersey retired. But Guillen was focused on Konerko on Saturday.
"We'll see. I mean, I hope that happens one day, but today is about PK and I'm going to celebrate No. 14," Guillen said. "No. 13, if that ever comes, I hope I'm still alive. I'm so happy and so proud to be part of this because I know how big this thing is for him, for his teammates, his coaches, for the owner, for Kenny [Williams]. This is a big day not just for him but for everybody that was involved with him."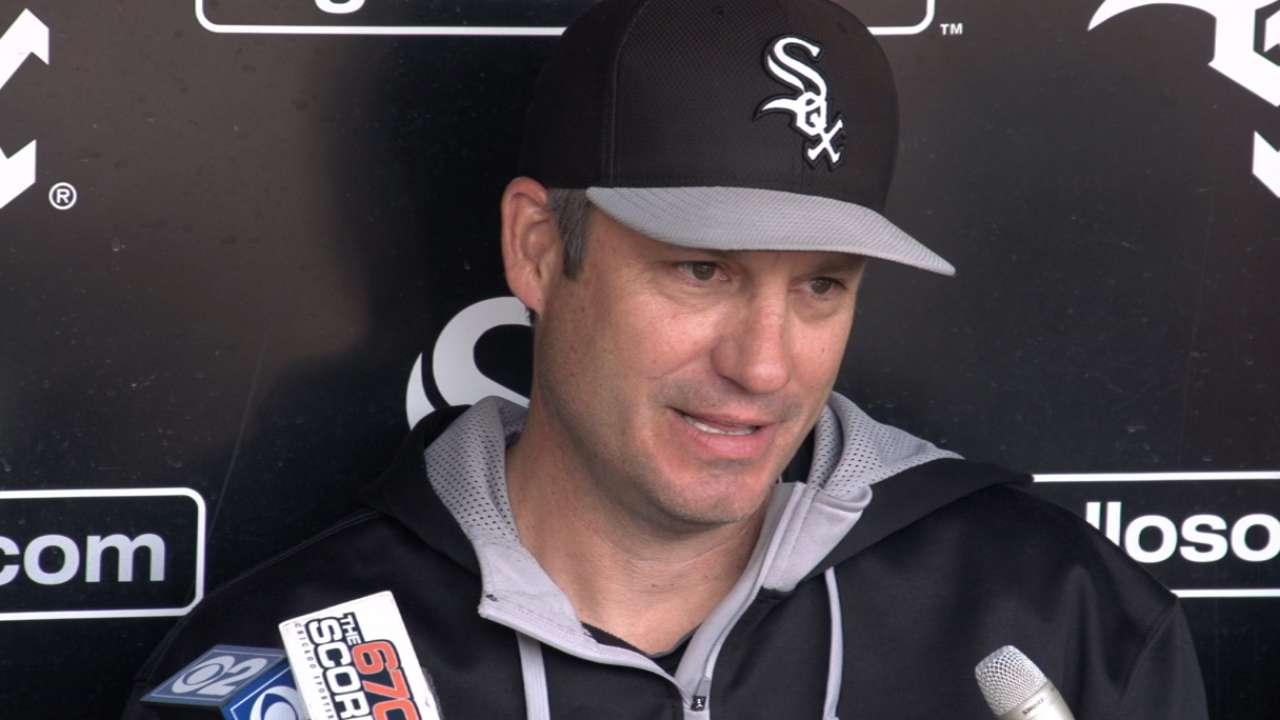 The only captain during Guillen's eight-year managerial run believes Guillen will get back into the game on the field. Guillen received an ovation only topped by Konerko when introduced Saturday before the crowd of 38,714.
"They are going to love him here," said Konerko of Guillen. "The bottom line is this is professional sports, and the man won a World Series as the manager of a team.
"Whether it's here or somewhere else, the guy is a baseball man. You don't play as long as he did at shortstop in the Major Leagues and not have something to offer."
Scott Merkin is a reporter for MLB.com. Read his blog, Merk's Works, follow him on Twitter @scottmerkin and listen to his podcast. This story was not subject to the approval of Major League Baseball or its clubs.