Victorino exits game due to calf tightness
Red Sox right fielder considered day to day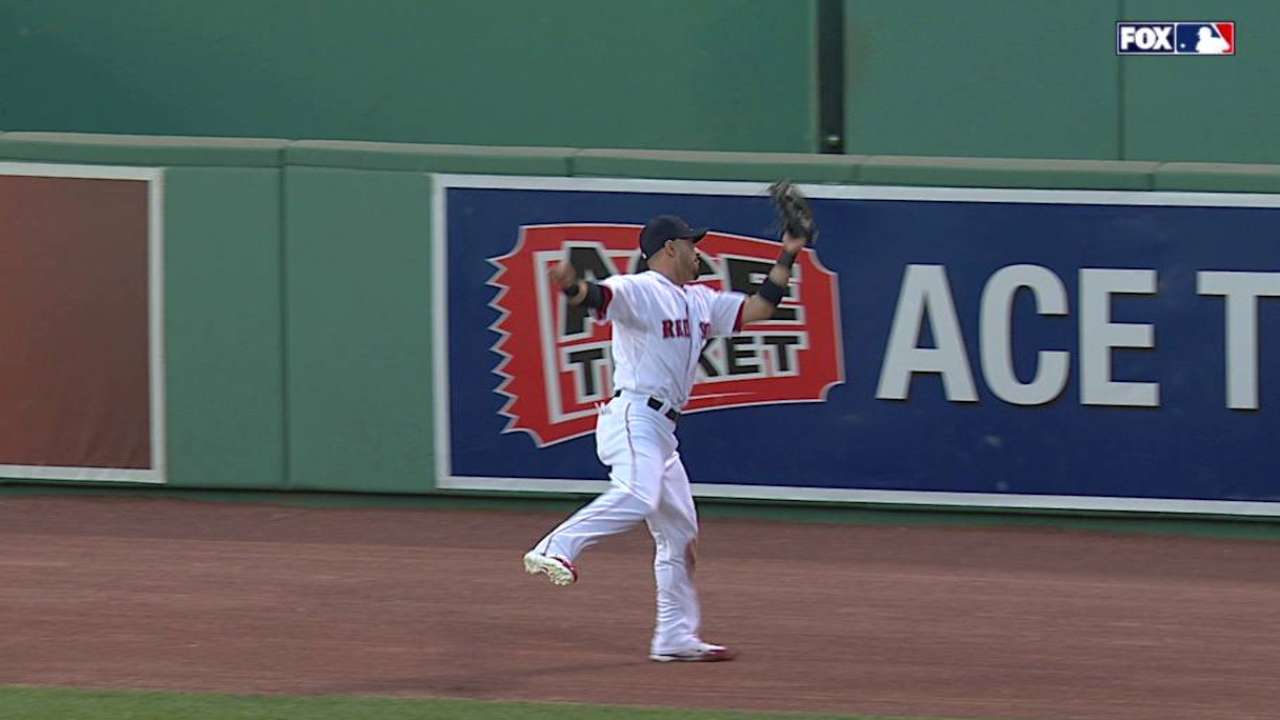 BOSTON -- The Red Sox were expecting to rely on Shane Victorino as their No. 2 hitter against the Angels on Saturday, but the oft-injured outfielder had to be removed from the game after tweaking his left calf during the third inning.
Erick Aybar flied out to deep right field to lead off the third as Victorino made a jumping catch at the warning track. He appeared shaken up, but stayed in the game before Mookie Betts replaced him as a pinch-hitter in the bottom of the third and collected an RBI single. The Red Sox won, 8-3.
Victorino had missed the previous two games with calf soreness. The 34-year-old has fought to stay healthy this season, previously suffering a strained right hamstring that sent him to the 15-day disabled list last month, and he was a late scratch from Thursday's starting lineup because of issues with his calf.
"We'll evaluate him when he comes in [Sunday]," said Red Sox manager John Farrell. "Obviously he's day to day right now, but if there's anything more to that, we'll know in the morning when we check him out."
Betts remained in the game as the center fielder while Rusney Castillo moved over to right.
Victorino went 2-for-2 as a pinch-hitter in Wednesday's game vs. the Rangers, but Saturday marked his first starting nod in six days. Now hitting exclusively from the right side, he has primarily started against left-handers this season.
Alec Shirkey is an associate reporter for MLB.com. This story was not subject to the approval of Major League Baseball or its clubs.