Kluber continues his brilliant stretch of pitching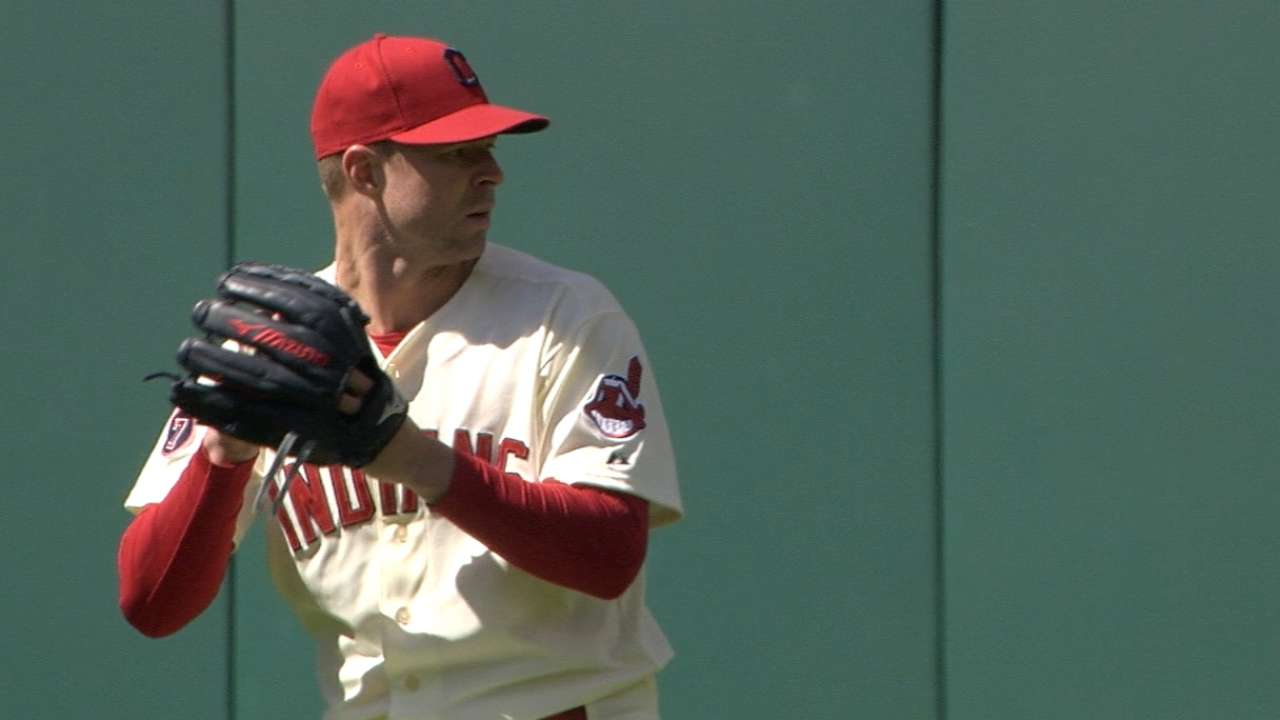 CLEVELAND -- Like his teammate Carlos Carrasco from the night before, Indians starter Corey Kluber didn't have his best stuff in the early goings of his Saturday start.
And, like his teammate, Kluber showed that even when he's not at his best, he's better than most.
Kluber struck out seven batters over eight innings, allowing just one earned run on nine hits without a walk. After striking out 30 batters in his previous two outings, even Saturday's 2-1 victory over the Reds felt like a step back for the reigning American League Cy Young Award winner.
Then again, how could he have possibly taken a step forward?
"We've seen the guy for a few years now go out there and be the same guy every time out," Indians closer Cody Allen said. "The thing with him is he's so consistent with his work. In between starts, preparing himself, that breeds consistency."
The Reds were aggressive out of the chute, sitting on fastballs early in counts. And Kluber was leaving them out over the plate. The Reds' first four hits all came within the first two pitches of each at-bat, and the Reds appeared they might have Kluber's number, jumping out to an early lead.
"Early on I was throwing a lot of strikes, but didn't have the best command," Kluber said. "I missed a few balls over the plate and they did a good job of taking advantage of it."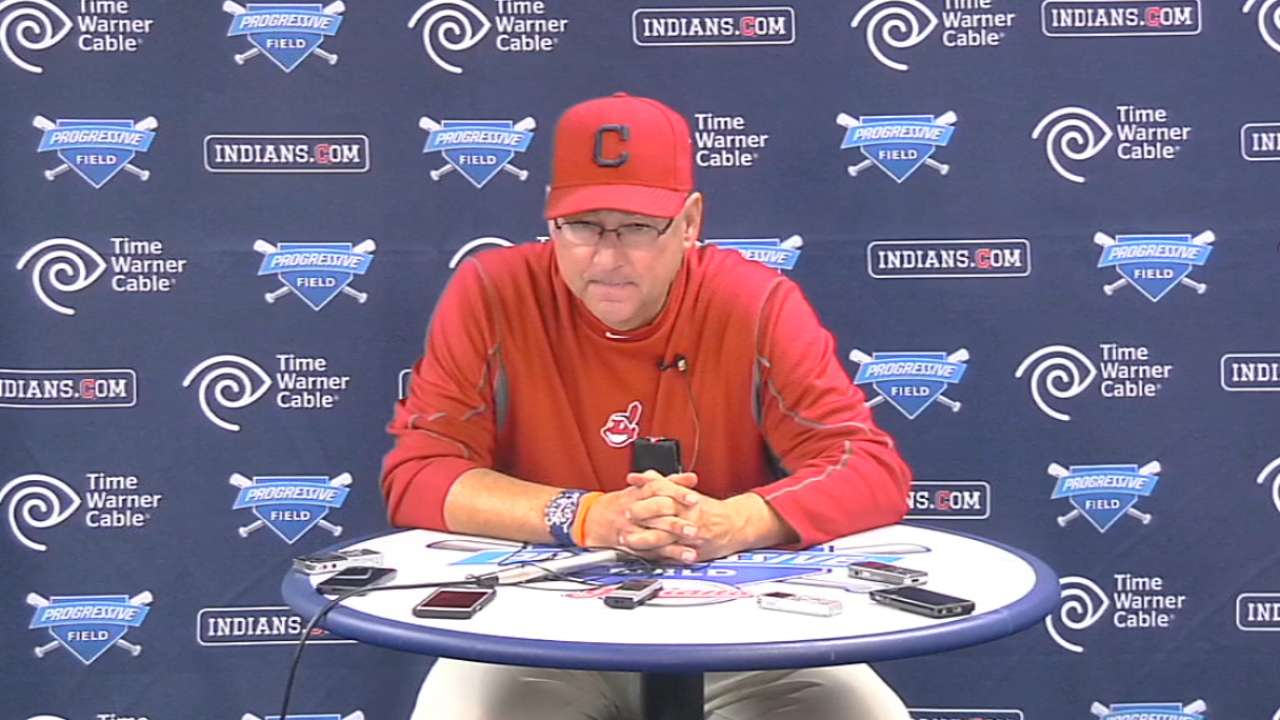 After the second inning, though, Kluber adjusted and found that groove he often finds himself in. Kluber allowed just five baserunners over the next six innings, striking out six. He only got stronger as the game went on; his final inning was his only 1-2-3 frame and ended with a punchout of Todd Frazier. He would have came out for the ninth, if not for feeling a minor tweak in his hamstring.
"To Kluber's credit, he reeled it in and really got effective," Indians manager Terry Francona said. "The last three innings were really his best three. Because they were aggressive early, his pitch count was extremely manageable. I think Kluber's kind of in that class where the hitters have to take their pick. Try to maybe get him earlier, because I don't think guys like going up against him with two strikes."
Kluber has now lowered his season ERA to 3.49. He leads the Majors in strikeouts (83) and the AL in Wins Above Replacement (2.2).
"I think this is the rotation we definitely looked to be a strength for us coming into the season," Allen said. "Our rotation is our strength. When you can run out the arms we have in our rotation, [it's a big plus]. And it all starts with Kluber. He kind of sets the table for the rest of the guys and they're just following suit."
August Fagerstrom is an associate reporter for MLB.com. This story was not subject to the approval of Major League Baseball or its clubs.