Lynn on track for next start against D-backs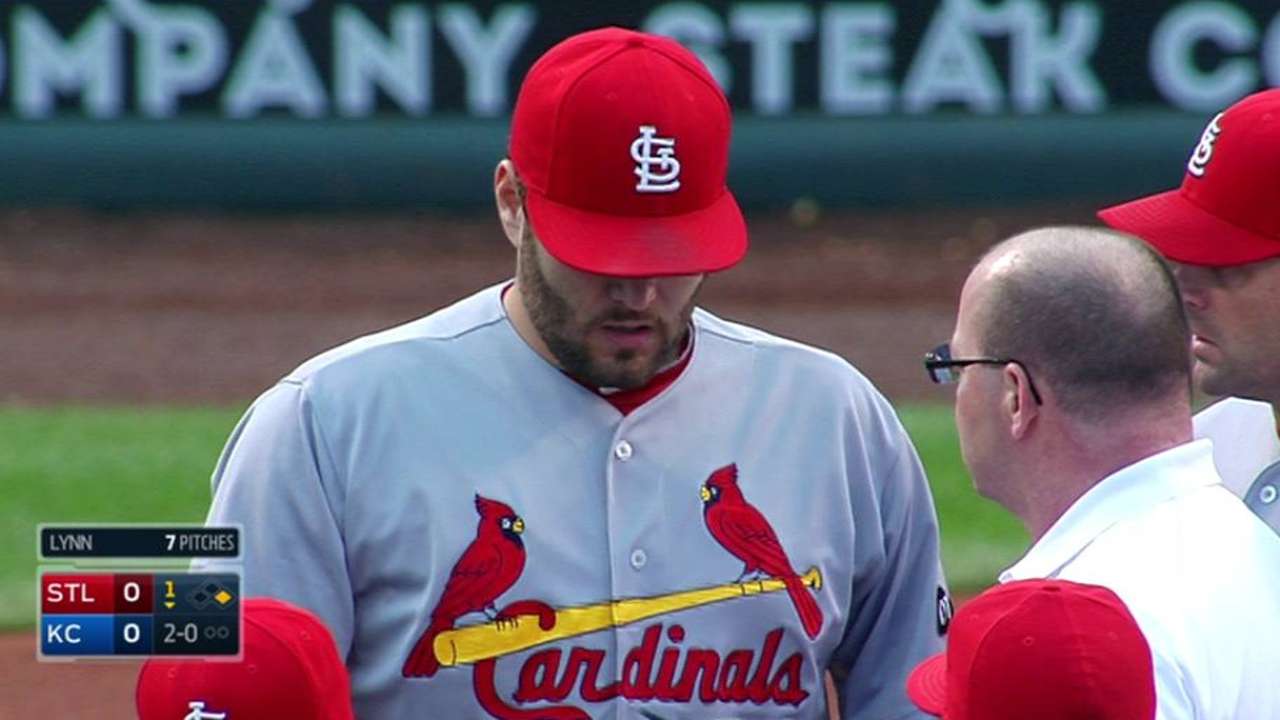 KANSAS CITY -- One day after he labored through six innings with back cramps, Cardinals right-hander Lance Lynn said he felt normal for a day after a start.
"Just normal soreness," Lynn said.
Lynn experienced the cramping as he warmed up for Friday's start against the Royals. He gave up a three-run homer to Kendrys Morales in the first inning and received an early visit from manager Mike Matheny, who felt that Lynn wasn't finishing his pitches.
Lynn concluded his stint with three scoreless innings and received ice treatments after the 5-0 loss. He is listed to make his usual start on four days' rest on Wednesday against the Diamondbacks.
The Cardinals' medical staff will continue to monitor Lynn before fully determining whether Lynn will throw on his normal bullpen day between starts.
"We'll see what they have to say [Sunday]," Lynn said. "Make sure everything calms down for the next two days and go from there."
Added Matheny: "We'll keep looking at him and trying to make sure everything is right. It sounds like everything is pretty good. One day after a start, they are all sore after they throw. But he felt good [after the game] in the area of his back that was pretty tight. He felt even better today. So, that's positive. We'll just have to wait and see day by day."
Worth noting
• Matheny took a cautious approach with right fielder Jason Heyward on Saturday. Although the Royals went with right-hander Edinson Volquez, the left-handed-hitting Heyward wasn't in the lineup.
"He's got a little tightness in his hip that we're keeping an eye on," Matheny said. "He felt it [Friday]. It just kind of tightened up as the game went on."
Robert Falkoff is a contributor to MLB.com. This story was not subject to the approval of Major League Baseball or its clubs.