Royals facing decision between Butera, Kratz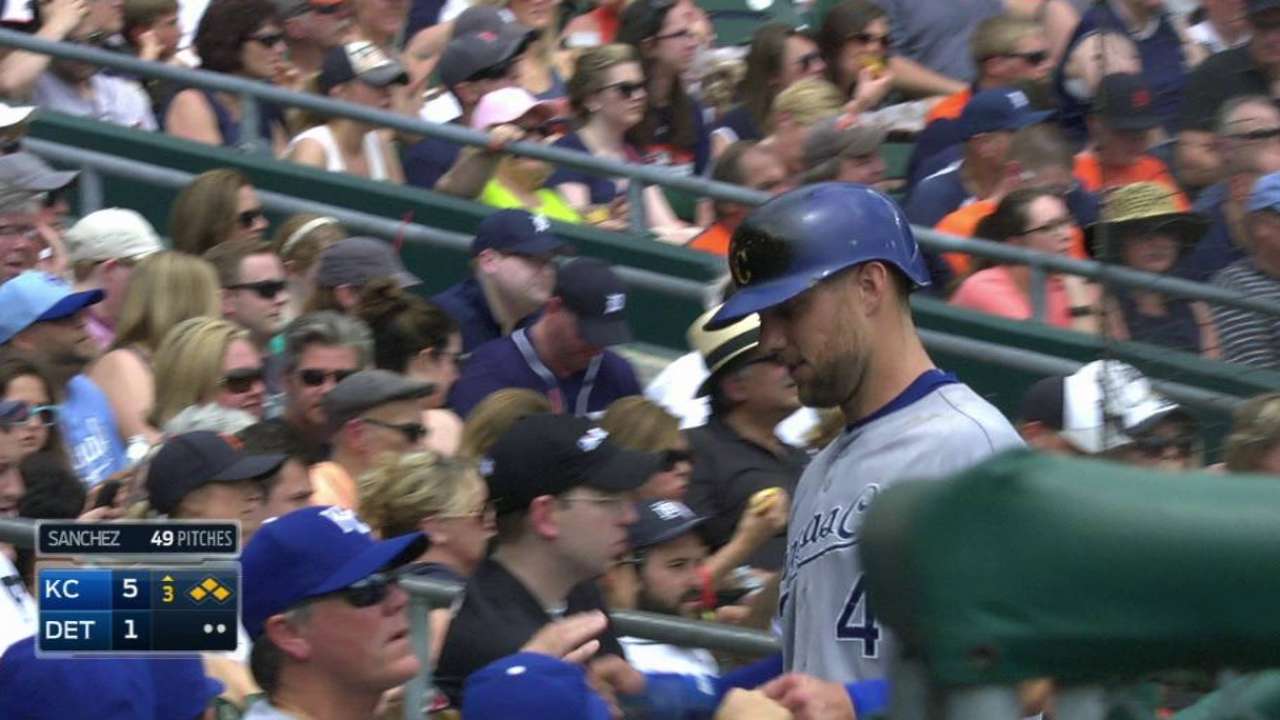 KANSAS CITY -- Two weeks ago, the Royals were fairly adamant that Erik Kratz was their backup catcher, even with the acquisition of veteran Drew Butera.
Now, however, Butera's defensive play has created some discussion about whether that is still true.
Manager Ned Yost wouldn't say on Saturday what they expect to do when Kratz is ready to be activated from the disabled list. Kratz homered on Friday in his first rehab game with Triple-A Omaha.
"I'm not going to answer those questions until Kratzie comes off the rehab," Yost said. "We'll make a determination then and do it like we always do. We'll get together as an organization and plot it out.
"Right now, we got two really good options and we have to decide the best option."
Butera, who had been designated for assignment by the Angels before the Royals acquired him for infielder Ryan Jackson, has played in only three games for Kansas City, but Yost loves Butera's defensive abilities.
"Kratzie's defense is good," Yost said. "Butera's defense is really good. Kratzie's offensive capabilities, mostly his power, is very, very good. Butera's offense is good and he understands situations to do what you want your backup catcher to do -- he can bunt, go the other way, move runners. You got a runner on third base and [Butera] will find a way to get him in."
It's not like the Royals will rush into this decision. Kratz likely will stay at Omaha for at least a week, maybe more.
"It's good to get him some at-bats now because he hasn't had many since Spring Training," Yost said. "We're not rushed."
Jeffrey Flanagan is a reporter for MLB.com. Follow him on Twitter at @FlannyMLB. This story was not subject to the approval of Major League Baseball or its clubs.