Detroit's dynamic double-play duo at it again
Kinsler, Iglesias combine to turn two with style in first inning vs. Astros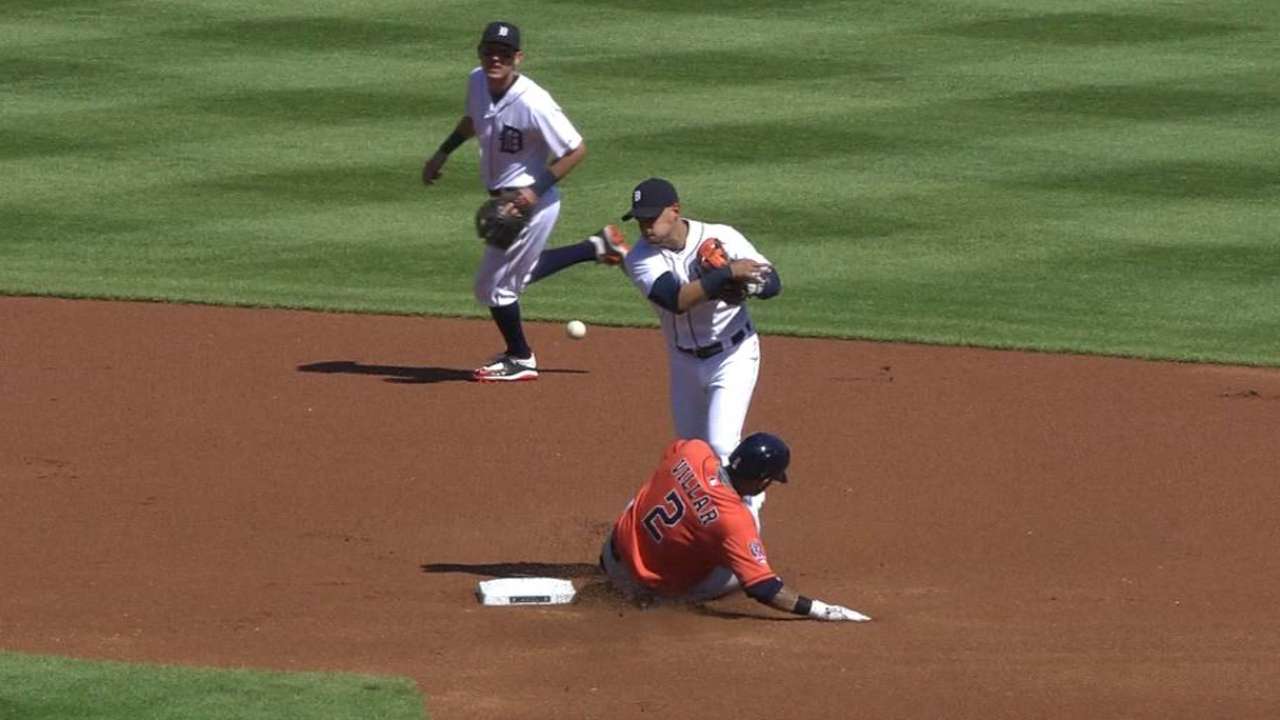 "That was a good one," second baseman Kinsler said of their play on George Springer's ground ball up the middle. "That was a good double play all the way around, considering everything."
Springer hadn't grounded into a double play since May 25, 2014, a span of 355 plate appearances and 292 at-bats. That included 42 situations this year with a runner on first base. For his career, he had made as many double plays on defense -- four -- as he had grounded into, quite a feat for an outfielder.
With many other second basemen, Springer wouldn't have had to worry. His ground ball would've gone into center field for a single, but Kinsler made the backhand grab and flipped an underhanded toss to Iglesias. The shortstop turned and fired accurately to first baseman Miguel Cabrera, despite a hard slide from Jonathan Villar.
The play got Kyle Lobstein and the Tigers out of the minor first-inning jam without any damage.
It was reminiscent of a highlight-reel double play Iglesias and Kinsler turned May 14 against the Twins. That time, Iglesias flipped the ball to second base with his glove, and Kinsler made a barehanded catch before relaying to first to complete the 6-4-3 connection.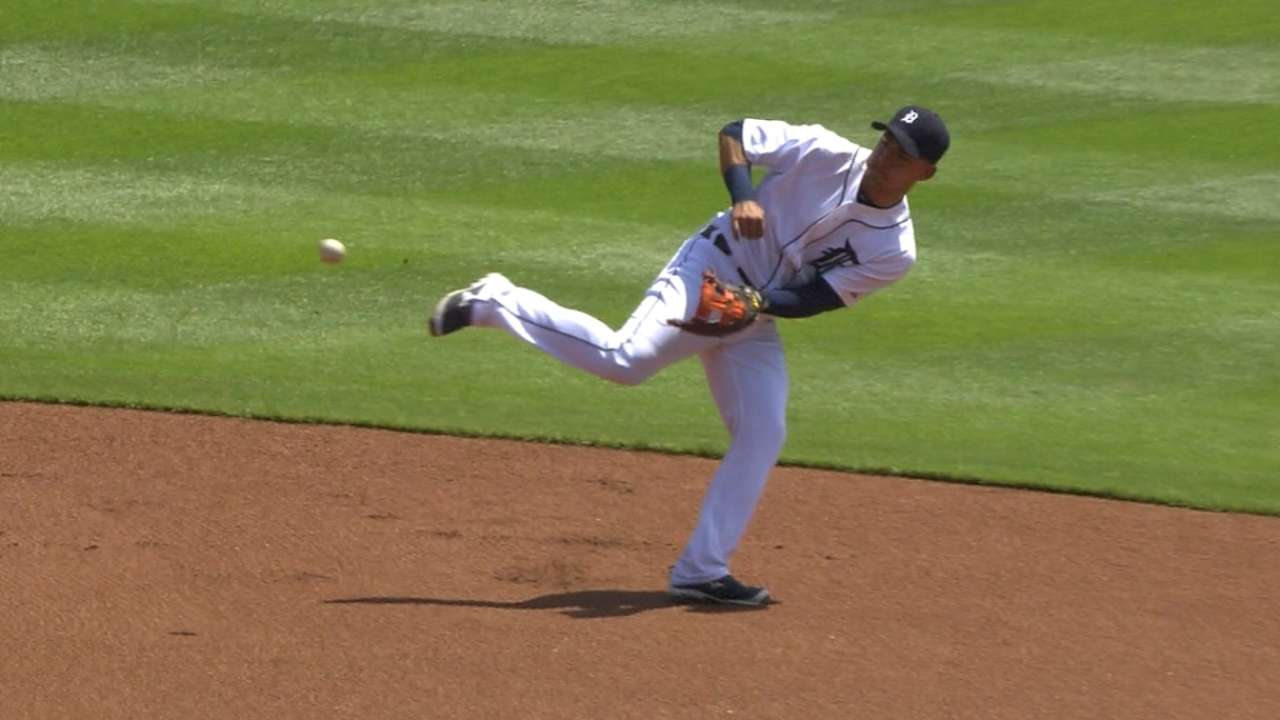 Alejandro Zúñiga is an associate reporter for MLB.com. Follow him on Twitter @ByAZuniga. This story was not subject to the approval of Major League Baseball or its clubs.