Cole proves how tough it is to notch a CG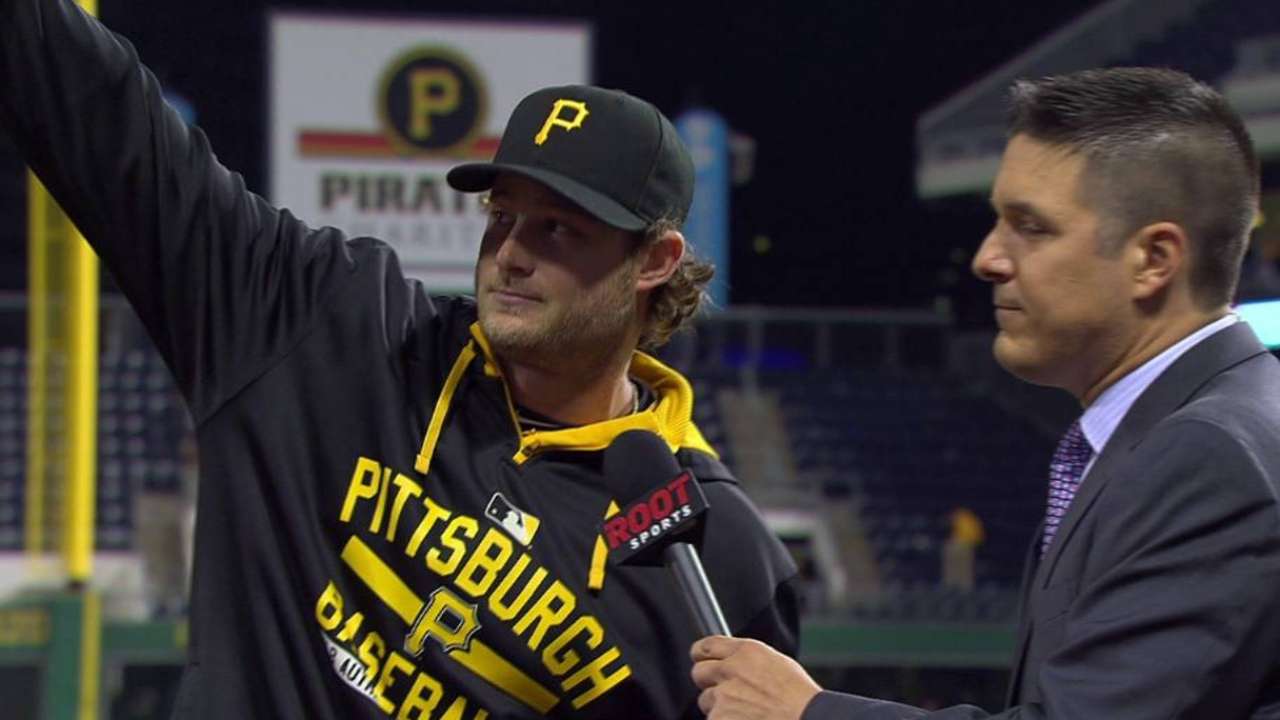 PITTSBURGH -- Pirates right-hander Gerrit Cole showed Friday night how hard it is to finish off a complete game.
He was efficient with his pitches. Only five of the 29 batters he faced saw more than five pitches in a plate appearance. The only walk he issued was to the last hitter he faced.
Yet Cole fell two outs shy of his first complete game. And he's not alone in that category, as it's become increasingly rare across the Major Leagues to see a starter go the distance.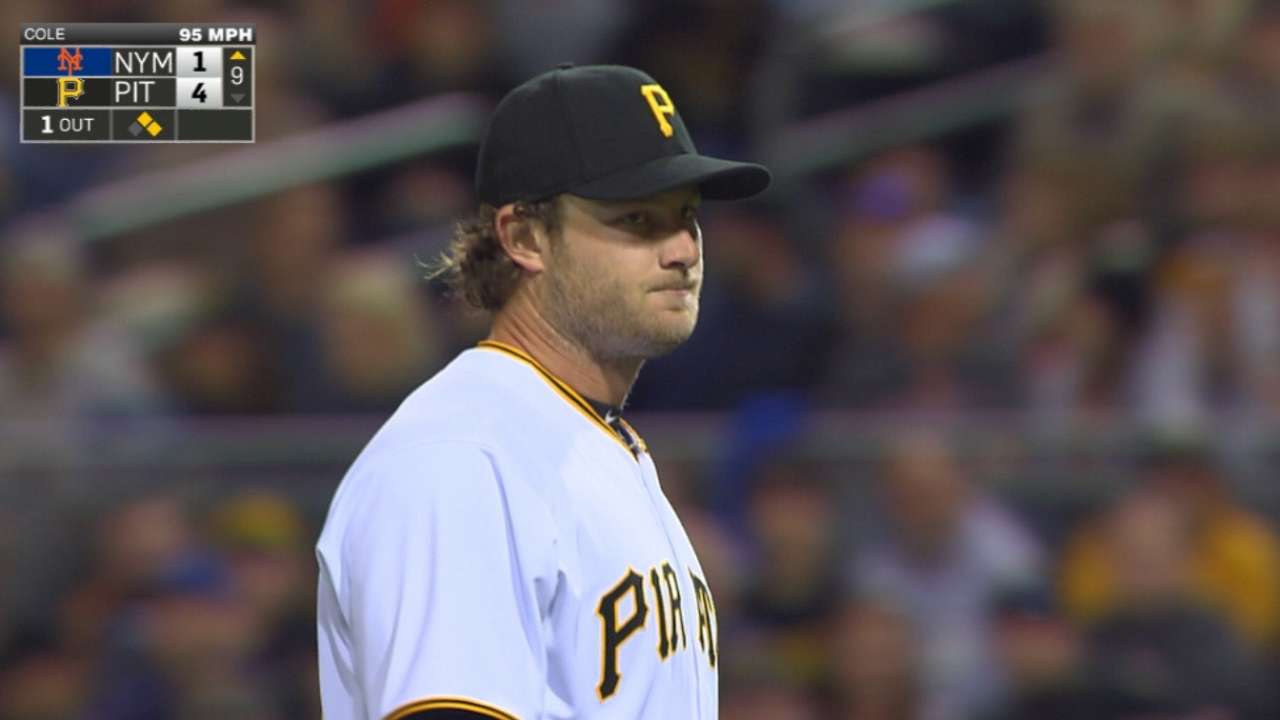 Entering play Saturday, a quarter of the way through the season, there had only been 14 complete games of at least eight innings, two of them by the Braves' Shelby Miller.
The Pirates recorded only two complete games last year, Edinson Volquez on July 10 and Vance Worley on July 28.
The 2007 season is the low mark for complete games of at least eight innings, as there were only 108 in the Majors. Last season was the second-lowest total, with 113.
At this rate, 2015 might shatter the previous low mark for complete games in Major League history. Why is that the case?
"I think it's an evolution of the game," Pirates manager Clint Hurdle said. "Bullpens are created differently now. When I broke in, it was a 10-man staff -- five starters and five relievers. This year, I've seen more eight-man bullpens than ever."
Hurdle cited the increased emphasis on pitch counts as another reason. For instance, Cole's pitch count was high, by modern standards, at 111. The Pirates must be mindful of his health over the course of a long season and a long career.
Why risk Cole's health, or his effectiveness in subsequent starts, for two more outs?
"I know our organization's trying to stretch our guys out to build up the volume, but it's an evolution," Hurdle said. "It's a work in progress. You're not going to see the complete games that you used to."
Around the Horn
• Andrew Lambo (plantar fasciitis) continues to recover at Pirate City in Bradenton, Fla. Lambo went on the 15-day disabled list on May 6.
"Still not showing the signs of improvement or progress to get him into any type of game," Hurdle said.
• Hurdle gave Jung Ho Kang the lineup card from Friday's game for "another first" in the Majors -- his awkward slide home. Kang was laughing in the clubhouse Saturday afternoon after speaking with Hurdle about the play.
"I didn't use the word bad," Hurdle said, smiling. "I used the word 'worst,' I think."
• Right fielder Gregory Polanco hit .171 against left-handers last year and entered Saturday's game with three hits in 20 plate appearances against lefties, but Hurdle won't shy away from letting Polanco face southpaws.
According to Hurdle, some of Polanco's hottest stretches in the past have been sparked by a solid at-bat against a left-handed pitcher.
Adam Berry is a reporter for MLB.com Follow him on Twitter at @adamdberry. This story was not subject to the approval of Major League Baseball or its clubs.