Zobrist, Doolittle close to returning to A's
Infielder, lefty both performed well for Triple-A Nashville on Friday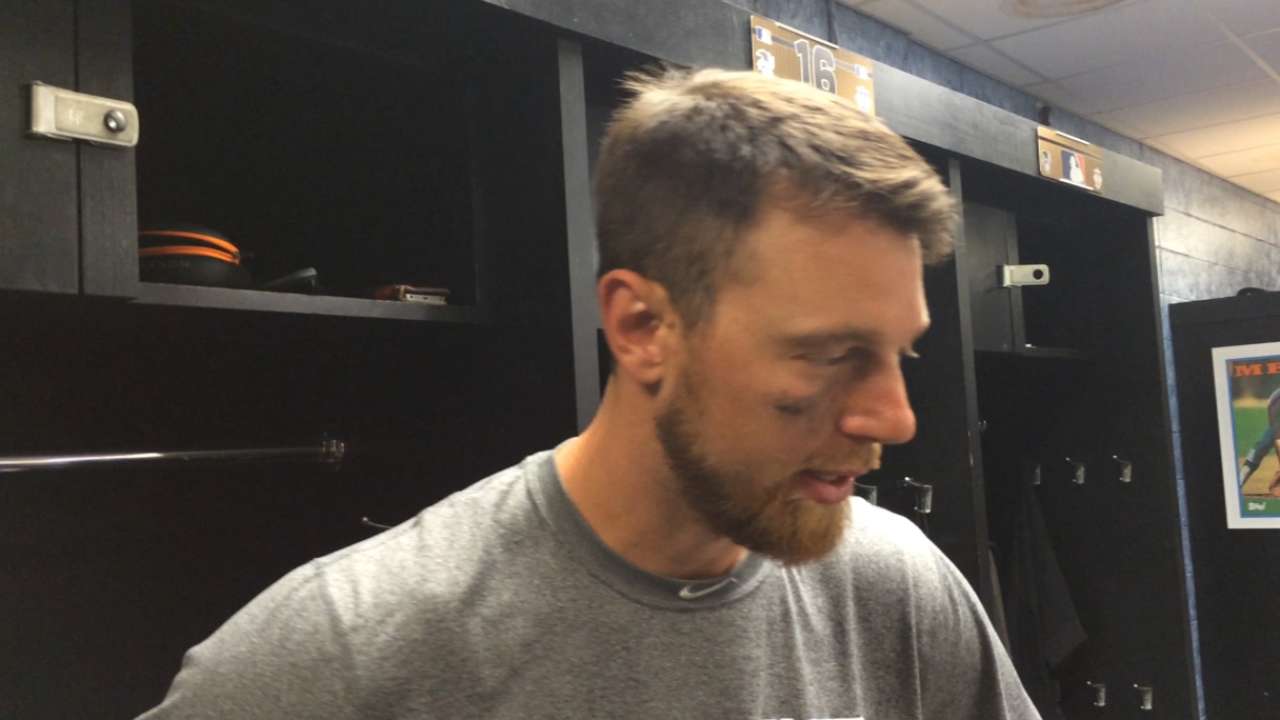 ST. PETERSBURG -- The Athletics may be close to having both infielder Ben Zobrist and left-handed pitcher Sean Doolittle return to the club.
Both played for Triple-A Nashville on Friday, with Zobrist going 2-for-3 with two RBIs and a walk and Doolittle pitching a perfect eighth inning in nine pitches while striking out a pair.
"Both of them felt really good," A's manager Bob Melvin said. "Ben will DH today and play nine innings at second tomorrow, and hopefully we are in a position to activate him on Monday.
"I talked to Doolittle this morning, and he felt as good as he's felt. … He felt like there was a little bit more behind the baseball. He'll pitch again tomorrow, and then we'll see him on Monday and sit down with him and see where we're at."
Melvin also said he still considers Doolittle the A's closer, but he expects that his first appearance back for Oakland will not be a save situation so that he can continue to build up his velocity, which was as high as 90 mph in his outing.
"When you talk about hoping the velocity comes up or getting that type of intensity in a big league game, you certainly don't want to bring him in the ninth inning of a one-run game to test that out," Melvin said. " … But that's if and when we get there when we activate him."
First baseman Ike Davis, who was placed on the 15-day disabled list May 17 with a strained left quadriceps, still has not started doing baseball activities, and Melvin believes that there is "a possibility" that his injury forces him out longer than 15 days.
Third baseman Brett Lawrie, who was not in the lineup Saturday against the Rays, is "a little banged up" and could be given the day off Sunday as well.
Troy Provost-Heron is an associate reporter for MLB.com. This story was not subject to the approval of Major League Baseball or its clubs.