Here today: Enny recalled, pitches, optioned
Beckham sent to Triple-A to make room for lefty; another roster move coming Sunday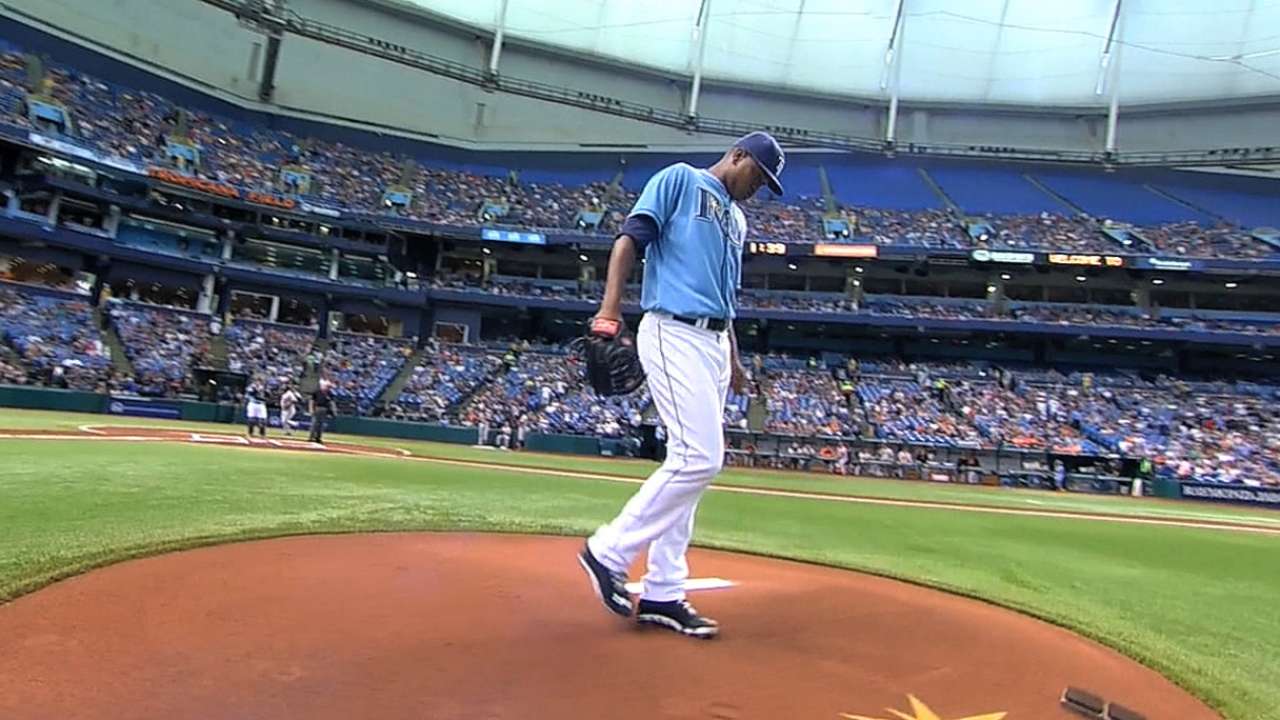 ST. PETERSBURG -- Kevin Cash called the decision "difficult" to option infielder Tim Beckham to Triple-A Durham to clear a space for left-hander Enny Romero, whom the Rays recalled on Saturday.
"I think Beck has proved to all of us he's a big league player," Cash said.
Beckham validated that sentiment Friday night with a triple and a home run in the Rays' 5-2 win over the A's. While the move was tough, Cash allowed that the Rays needed to make the move.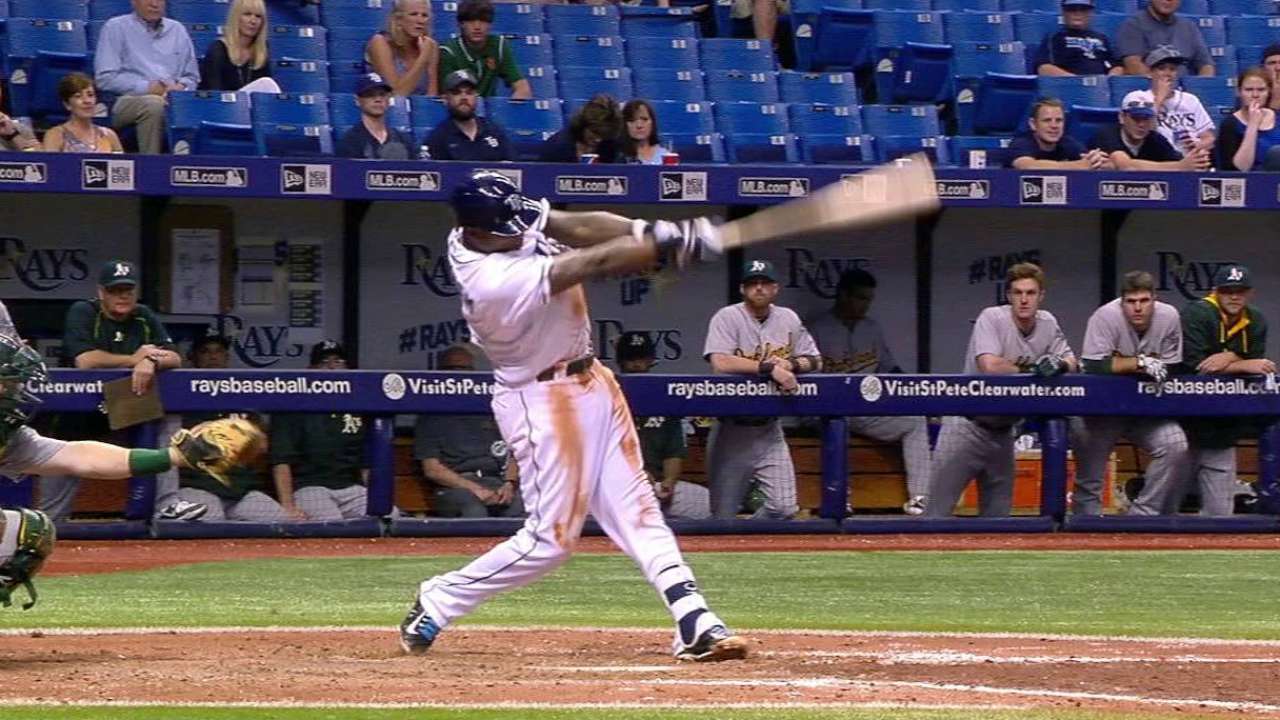 "Simply because we have to do what's best for the team," Cash said. "And innings are what's important right now. Our bullpen's a little gassed. They've been worked very hard, and it made the most sense."
Romero, the Rays' No. 12 prospect, worked three innings and allowed one run in the Rays' 5-0 loss to the Athletics on Saturday, then was promptly optioned back to Durham. The team said a corresponding roster move will be made on Sunday. Romero became the 41st different player, 22nd pitcher, and 14th rookie used by the Rays this season.
Romero had a combined 4.05 ERA in five starts between Class A Advanced Charlotte and Durham.
"I haven't seen him yet," Cash said before the game. Romero had a back problem during Spring Training. "But I'm excited. Didn't really get the chance to see him in Spring Training. He's been throwing the ball well coming back from his rehab. He's been lengthened out so he can provide some innings."
The move to carry an extra pitcher left the Rays with a three-man bench, a situation that Cash said does not concern him.
"If we get caught short-handed in the game by our bench, I'd much rather see that happen than injure a pitcher," Cash said.
Bill Chastain is a reporter for MLB.com. This story was not subject to the approval of Major League Baseball or its clubs.