Moore feels good in extended spring game
Next step for left-hander could be rehab assignment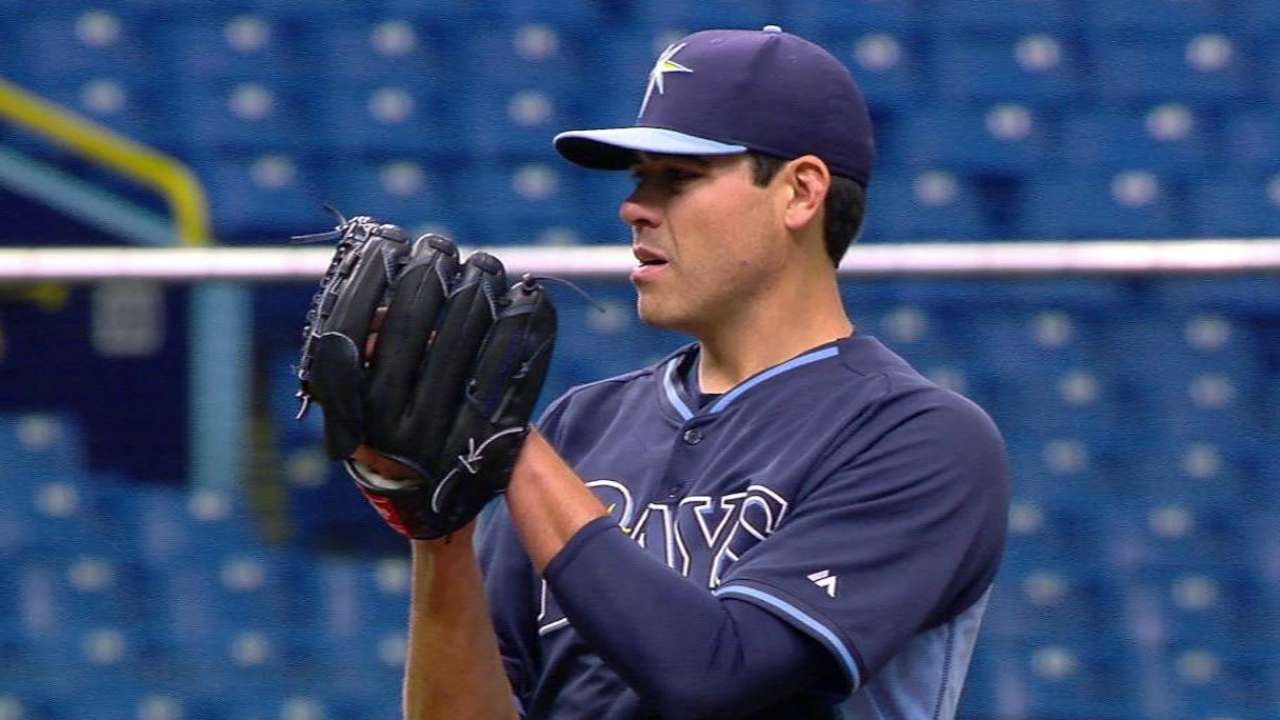 ST. PETERSBURG -- Matt Moore threw two innings in an extended spring training game Saturday at Charlotte Sports Park, and everything went well for the left-hander.
Moore, who is in the final stretch of his recovery from Tommy John surgery to his left elbow, allowed two runs on five hits with a walk and a strikeout in two innings. He threw 36 pitches, 25 of which were strikes.
"It was good," Moore said. "It was nice to have an umpire, just to have that element. That much closer to a regular game. ... I was happy with how I felt."
Moore allowed two singles, a double and a sacrifice fly in his second inning of work.
"Right now the results aren't really what we're too worried about. It's kind of, 'Am I getting good repetitions with my pitches? On my work days, am I getting quality work in?'" Moore said.
Rays manager Kevin Cash was enthusiastic about the report from head athletic trainer Ron Porterfield about Moore.
"I heard everything was good," Cash said. "I actually had a voicemail from Port. He was down there watching. ... Velo was good. Got his work in. We're moving in the right direction."
There's a chance Moore's next step could be to begin his rehab assignment. Or the Rays might opt to have him pitch one more extended spring training outing. Once Moore begins his official rehab assignment in the Rays' farm system, he will be on a 30-day clock. If all goes well and he has no setbacks, he would be put on the Major League active roster on the 31st day.
Bill Chastain is a reporter for MLB.com. This story was not subject to the approval of Major League Baseball or its clubs.