Noesi adjusting to spontaneity of role
Called on fill in on mound as starter and reliever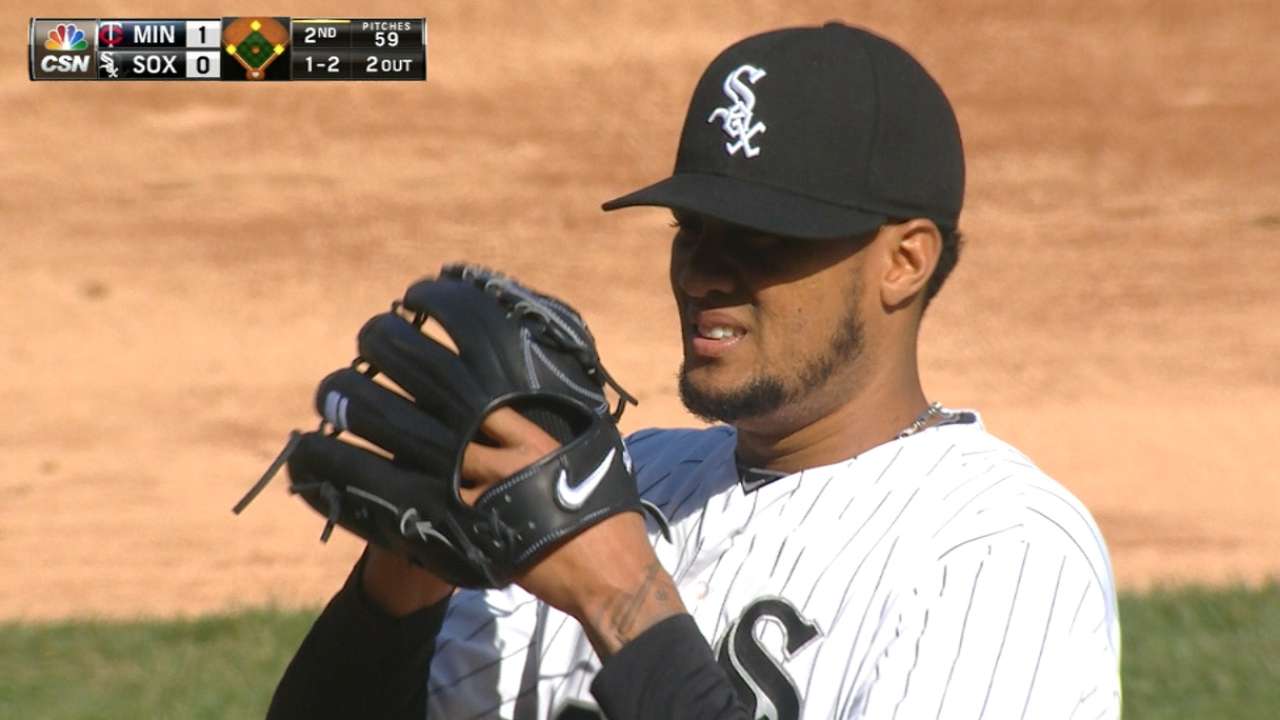 CHICAGO -- White Sox right-hander Hector Noesi is in his fifth year in the league, and he knows by now to be ready for anything. So when manager Robin Ventura told him that he would be the starting pitcher for Monday night's game in Toronto, he wasn't fazed.
That doesn't mean it's easy for him to go back and forth from the rotation to the bullpen.
"It is difficult because it's not consistent," Noesi said. "Everybody wants something consistent."
After he started the season in the rotation, Noesi was moved to the bullpen at the beginning of May to make way for rookie left-hander Carlos Rodon. Noesi, who went 0-3 to start the season, last started on May 2 against the Twins when he allowed five earned runs and five hits.
He's been called upon on a moment's notice before; just last season, in fact. After missing the month of April, Noesi went on to start the rest of the season.
"It's part of the game," Ventura said. "With what we're doing with Carlos, that's going to be part of the game for him. I think he'll have a little more velocity than he's had in the past, with him being able to do it the other day when he came in. He's a guy that can do it. He's done it in the past, and I've got confidence he can do it."
Noesi made an appearance most recently out of the bullpen Thursday night against the Indians when he pitched an inning and gave up two hits. Ventura said his velocity was up, having not pitched in the previous eight games.
Though he has thrown more than 100 pitches only once this season, Noesi said he could hit 110 pitches if necessary. He hasn't done anything special to prepare otherwise, continuing his normal routine.
"I gotta be ready for whenever they want me to and whatever they want me to," he said.
Greg Garno is an associate reporter for MLB.com. This story was not subject to the approval of Major League Baseball or its clubs.