Soriano, Abreu enjoying their retirement
Ex-All-Stars are playing in Hall of Fame Classic after being in MLB in '14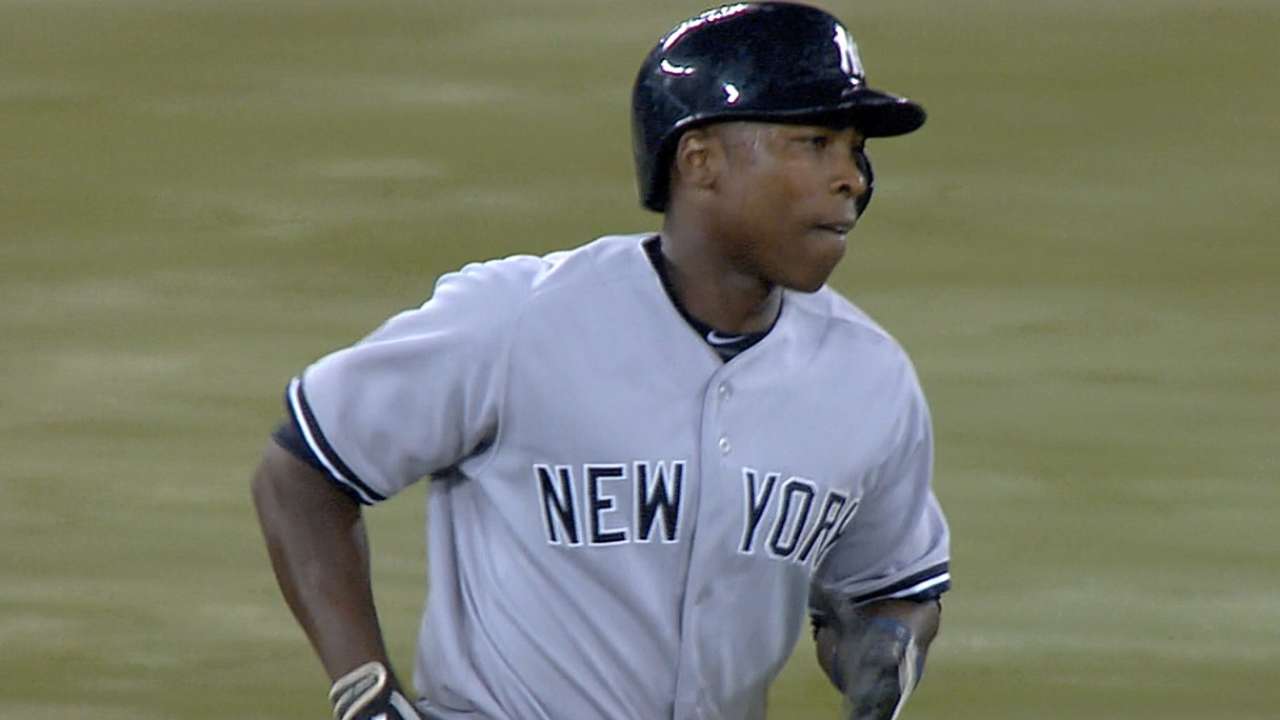 COOPERSTOWN, NY -- Bobby Abreu and Alfonso Soriano have no plans of using the Hall of Fame Classic to spur a comeback.
Abreu and Soriano, two of the most recent retirees to participate in the Classic, held court at the Clark Sports Center on Saturday and talked about their time away from the game.
"I've been retired eight months, and all my time is for my family right now," said Soriano. "I've had the time to do a lot of things that I couldn't do when I was playing, because I didn't have the time. Now that I'm retired and I have plenty of time, I can take my kids to school and play with them and travel a lot."
Alfonso Soriano representing @Yankees pinstripes at Hall of Fame Classic. pic.twitter.com/GNNYgy4ssh

- Barry M. Bloom (@Boomskie) May 23, 2015
Soriano, wearing a Yankee uniform to signify the first and last team he played for in the Major Leagues, said he was content with what he did on the field and happy to move on with his life. A seven-time All-Star who hit 412 home runs over his 16 seasons in the Majors, Soriano said he's happy to spend time with his children -- ages 6, 8 and 12.
Abreu, 41, actually got a brief taste of retirement in 2013, when he didn't play in the Major or the Minor Leagues for the first time since 1990. He was thrilled to come back and play for the Mets during the 2014 campaign, and felt that he finished his career perfectly with a swan song playing Winter League baseball in his homeland of Venezuela.
"When I decided to retire, I really decided to say, 'No more,' Abreu said. "I've been taking a year off from baseball, and maybe next year I can go to Spring Training and work with somebody. When I retired last year, I retired here and then I played winter ball and I retired there, too. It's something that I really wanted to do. I wanted to play one last year in the United States and in my country, too."
"I'm happy to have good times with friends that are here, but I'm enjoying my retirement. It's just one more game, I guess. I'm thrilled to play one more game here and have fun with the fans. The Hall of Fame Classic is special, and I'm happy to be a part of it."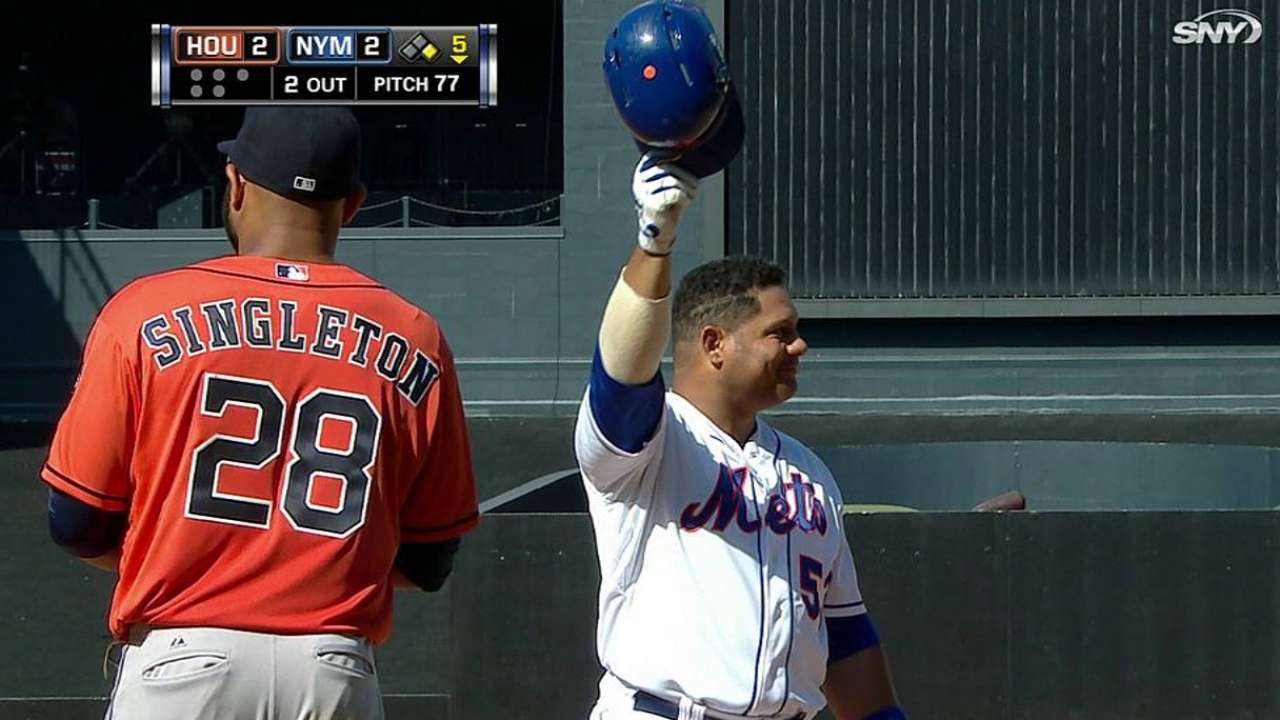 Surprisingly, both Soriano and Abreu expressed apprehension about getting back on the field for an exhibition game. Both players, who were exacting professionals for the better part of two decades, weren't sure how they'd fare after walking away from the game without any regrets. Abreu homered on two of the first three pitches he saw in the Hall of Fame Classic's Home Run Contest, but he still wasn't sure what to expect from competitive action.
"I don't know how it's going to be, but it's been a few months since I've done anything in baseball," said Abreu, representing the Phillies, for whom he played nine seasons. "I don't know what to expect. It's going to be a little weird to pick up the bat or to make moves like I used to do. But we'll see what's going on."
Soriano said: "I'll be happy if I make contact with the ball. Three or four months of doing nothing ... it's not easy to hit the ball."
Spencer Fordin is a reporter for MLB.com. This story was not subject to the approval of Major League Baseball or its clubs.