Dodgers end record-tying scoreless drought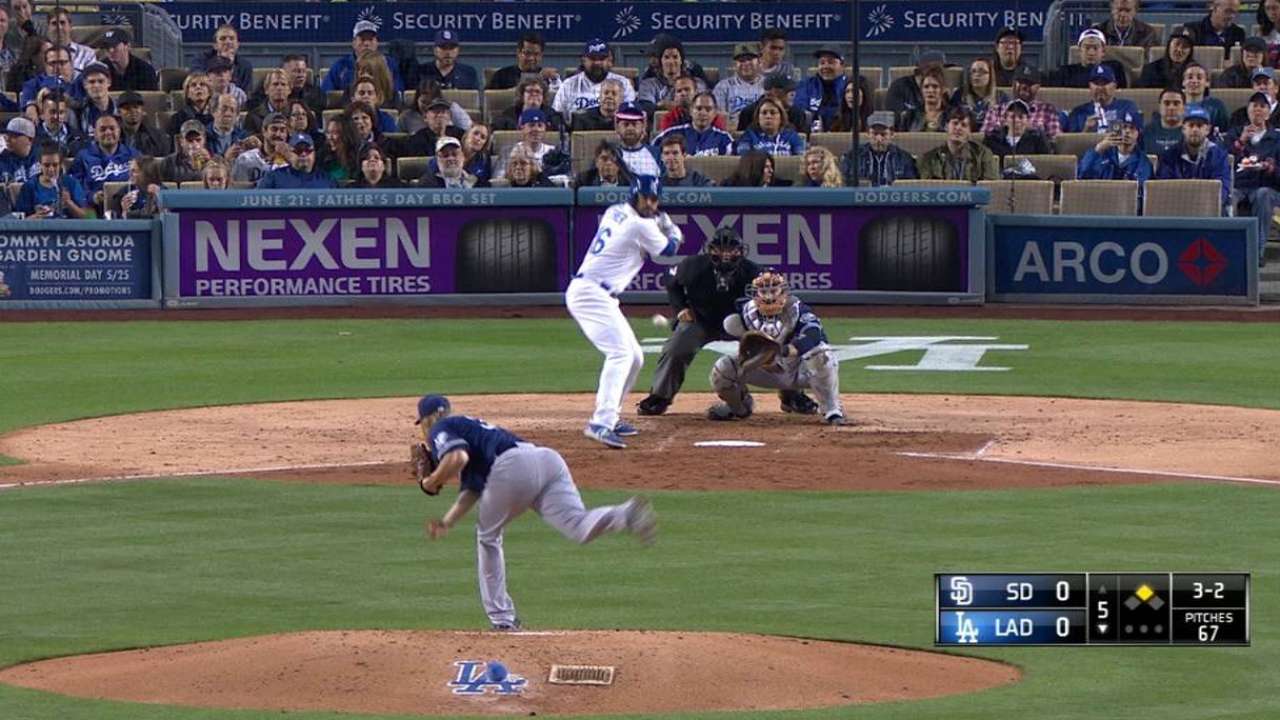 LOS ANGELES -- The Dodgers tried something different Friday night. They scored.
Twice, in fact, which was just enough to beat the Padres, 2-1, on Joc Pederson's clutch tiebreaking home run on an 0-2 pitch from Joaquin Benoit with one out in the bottom of the eighth inning.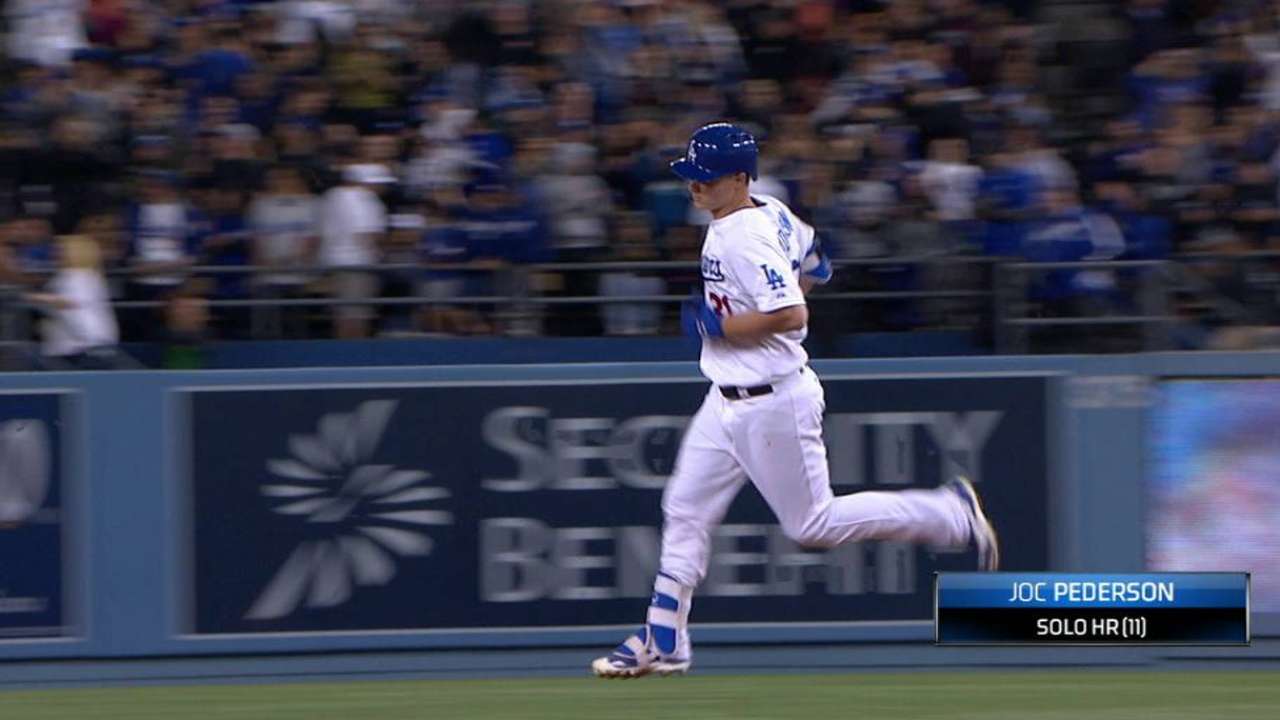 If it hadn't been the game-winner, Pederson's home run would have been an anti-climax to the run the Dodgers scored off starter Andrew Cashner in the fifth inning, when a Justin Turner single, a fielding error by center fielder Will Venable and an RBI double by Andre Ethier ended a 35-inning scoreless drought that tied a Los Angeles record set in 1962.
The only negative for the Dodgers on Friday night was a possible concussion to catcher Yasmani Grandal, who left the game in the fifth inning after taking a bat and foul tip to the head in successive innings. He will be reassessed Saturday, but the Dodgers pulled Triple-A catcher Austin Barnes from Oklahoma City's game just in case.
Stopper Zack Greinke allowed only one run on six hits in 7 2/3 innings, the Dodgers now 26-8 in games he starts after a loss.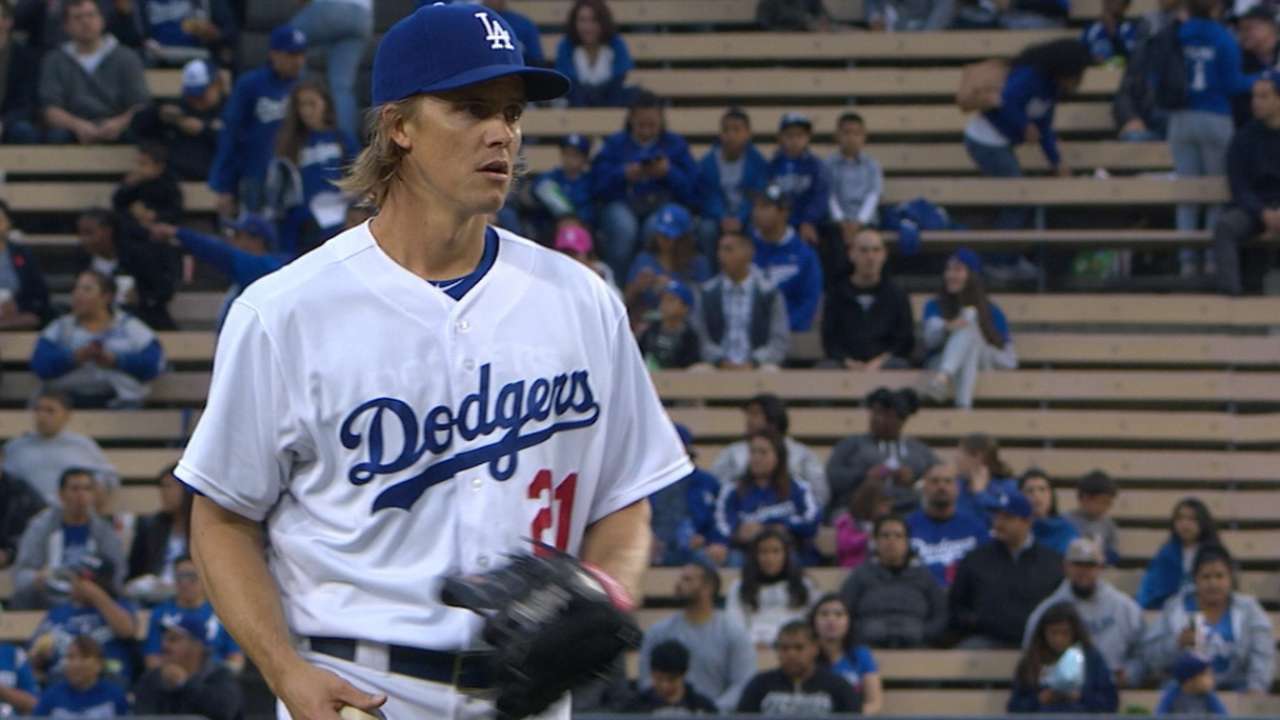 "Zack pretty much dominated that game," said manager Don Mattingly. "He was on the attack."
Then Pederson launched his team-leading 11th homer, the first blast for the Dodgers in a week. Fortunately for Dodgers fans, Pederson is much better hitting home runs than talking about them. The rookie talks about his home runs as if he's worried teammates are listening.
Here's what he said when asked what he was looking for in an 0-2 count:
"Zack threw a great game. He kept the tempo up and his pitch count down and he kept us in the ballgame," he said. "It was a battle, but we came out on top."
Right, Joc, now about that 0-2 pitch.
"This is way beyond something I did," he replied. "Zack threw a great game. We scored some runs and got the win. Coming off a sweep, it's all about what can you do to help the team win."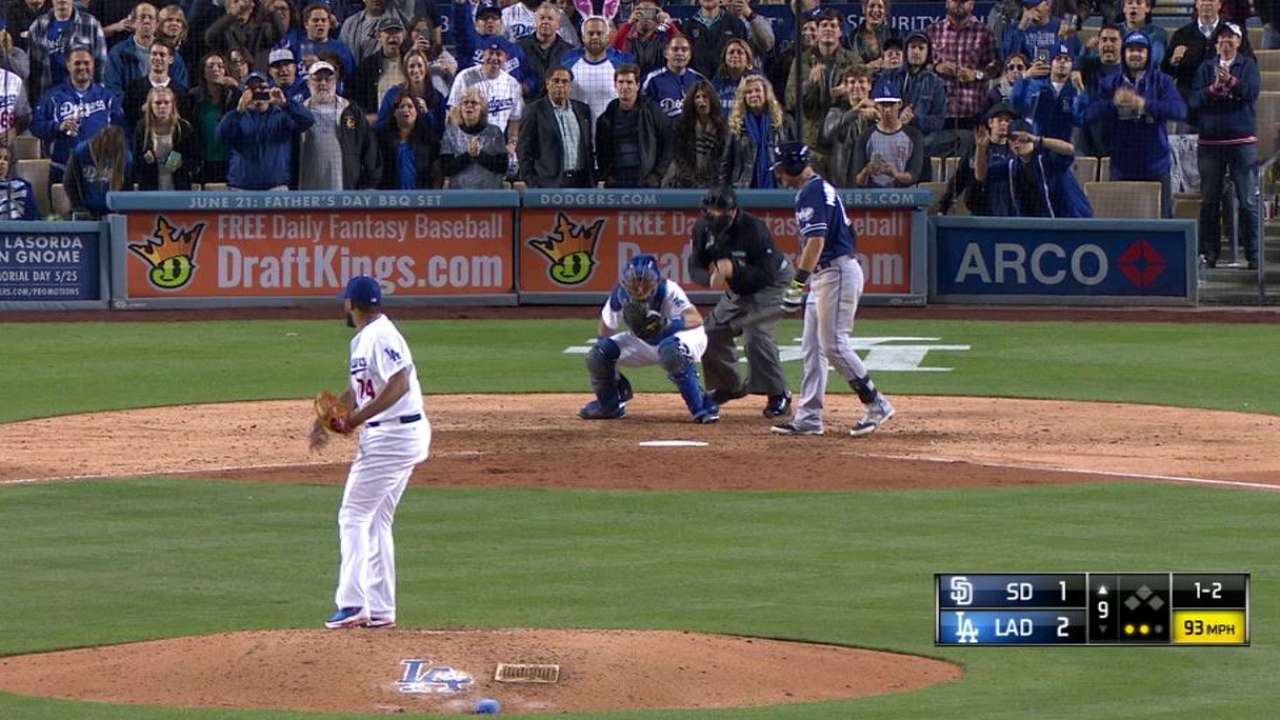 OK, then. At least Pederson addressed the significance of a win after the scoreless three-game sweep suffered in San Francisco.
"It's pretty frustrating when you have runners in scoring position the past few days and no one really came through," he said. "When Dre did that today, it's huge. Like I said, Zack threw unbelievable, then [Chris Hatcher] and [Kenley Jansen] came in and took care of business."
Hatcher pulled off the rare one-pitch victory, which in fact is his first win as a professional. And Jansen struck out two for his second save, as if the closer never missed three months with foot surgery. Jansen has recorded nine outs, seven on strikeouts.
"I feel good out there," Jansen said. "They pulled the plug on me right away. They told me it would take 12 weeks, and that's how long we took. I was a little frustrated, but it paid off. My foot doesn't bother me at all."
Ken Gurnick is a reporter for MLB.com. This story was not subject to the approval of Major League Baseball or its clubs.